Home > Editorial > A summer celebration of food and wine
TEN-MINUTE READ
---
The Summer Bank Holiday is just around the corner, providing the perfect opportunity to share delicious food and wine in good company. Whether you're planning a picnic or barbecue, our Head Chef Stewart Turner shares a few of his favourite recipes for al fresco indulgence; and Barbara Drew MW, our wine specialist, selects brilliant, summer-friendly bottles to match.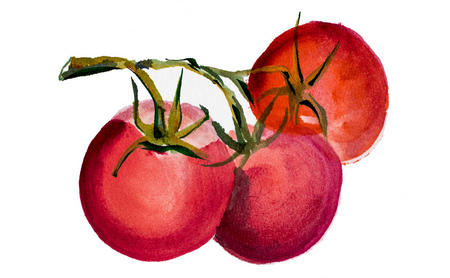 Tomatoes
Up there with peas and broad beans, tomatoes have to be the top of the list for me in summer. Raw tomatoes are tricky to match with wine – but when warmed, cooked or dressed, that natural acidity can be tempered. It's all about balance, really. Heirloom tomatoes are multi-coloured and multi-shaped varieties with less natural acidity. I like to use them as they are sweeter, with a more intense tomato flavour. This recipe is for my simple tomato salad. It's great as a side dish; you could also take it up a notch with some burrata, avocado or grilled goat's cheese.
---
Tomato salad
A selection of tomatoes including some cherry tomatoes
Half a fresh chilli, or a pinch of dried chilli flakes
One clove of garlic, peeled and sliced
One red onion, peeled and finely sliced
A pinch of sugar
Half a bunch of basil, picked; keep the stalks
Extra virgin olive oil
Salt and freshly ground black pepper
Pre-heat the oven to 120°C. Split the cherry tomatoes in half and place in an oven dish. Season them with salt and pepper, then scatter over the sliced garlic and basil stalks. If you had vine tomatoes, scatter over the bits of vine. Drizzle over a good glug of olive oil, and pop in the oven for 15 minutes to lightly confit.
While the cherry tomatoes are cooking, cut the remaining tomatoes into slices or chunks. Place them on a platter and dress with a good pinch of sea salt, a pinch of sugar and a good glug of olive oil. Leave at room temperature for 20 minutes; the seasoning will draw out the juices.
Rinse the sliced red onion in cold water, tear the basil. If using the chili, split and deseed it.
Once cooked, remove the cherry tomatoes from the oven. Discard the basil stalks and vine. Place the confit tomatoes on a plate and set aside. Make sure you keep all the oil and juice in the oven dish; add it to any juice from the sliced tomatoes and mix to form a dressing. Top it up with at tablespoon of olive oil and finish with the diced chili or flakes (if using). Transfer to a small bowl.
Arrange the confit tomatoes on the platter of sliced tomatoes. Scatter over the red onion and torn basil. Spoon over the dressing and serve.
2021 Vermentino, La Magia, Tuscany, Italy
Fresh apple, pear and fennel dominate this lively and mouthwatering wine. The acidity and pure fruit flavours make this a versatile accompaniment for most dishes, the wine complementing rather than overpowering the food.


Buy now
---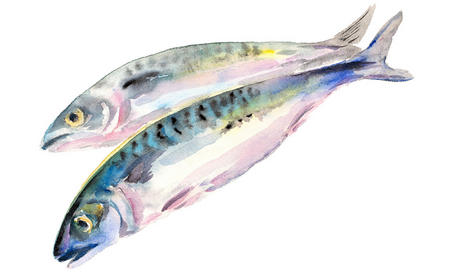 Mackerel
Mackerel is definitely a summer fish. The season fluctuates from one year to the next. But when the sea temperature begins to rise, towards the end of May, shoals will appear inshore. Make sure what you buy is super-fresh – oily fish don't last as long as other fish.
Great lightly soused or cured, I love mackerel on the barbecue; under the grill, they take on a wonderful, charred note.
This is a classic dish from my early days in predominantly French restaurants. Artichoke barigoule is a lightly pickled dish that cuts through the oily character of the fish perfectly. I've used prepared artichokes, as the sourcing and preparing of fresh artichokes can be tricky.
---
Grilled mackerel with artichoke barigoule
Serves 4
Two medium mackerel, filleted and central bones removed
300g confit artichoke hearts (they can be the lightly grilled ones available in most deli sections)
One onion, peeled and finely sliced
One small fennel bulb, finely sliced
One carrot, peeled and finely sliced
One clove of garlic, peeled and finely sliced
Four sprigs of thyme, leaves picked
Juice of half a lemon
60ml olive oil, plus a little extra for cooking the fish
100ml dry white wine
50ml water
Half a bunch of basil, leaves shredded
Salt and freshly ground pepper
Heat two tablespoons of oil in a large saucepan. Sweat the vegetables for three minutes, and then add the thyme and garlic. Season with salt and pepper and continue to sweat for another two minutes. Pour in the white wine, lemon juice and water. Cover, and simmer for five minutes until the vegetables are tender. Add the prepared artichokes and cook for a further couple of minutes, to warm and infuse the flavours.
While the barigoule is cooking, heat the grill and place the mackerel fillets on a tray. Season well and drizzle with a little olive oil. Cook under the hot grill for a couple of minutes until the skin starts to blister and the fish is just cooked.
Place the fish into the warm barigoule. Finish with the remaining oil and shredded basil.
2019 Berry Bros. & Rudd Mosel Riesling Kabinett by Selbach-Oster, Germany
This delectable Riesling is one of the most thirst-quenching wines that you could ever wish to taste. The balance of apple, apricot and floral aromas, bright acidity and hint of sweetness makes it the perfect food wine, for any dish, anywhere.


Buy now
---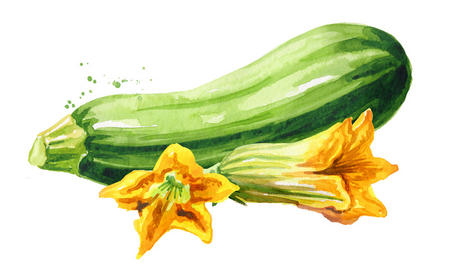 Courgettes
Grilled courgettes are a staple in my house; I absolutely love them. Courgettes make a decent meal of any store-cupboard ingredient. They are so versatile and have nearly as many uses as there are varieties: they can range from small and flying-saucer shaped, to dark-green and tennis ball-sized, to long and yellow. They are a summer squash, harvested when the seeds and skin are still soft. If left, they will continue to grow into marrow; the flavour is at its best the smaller they are.
---
Grilled courgettes with chilli, mint, basil and ricotta
Serves 4
Four courgettes, ends trimmed and cut into long strips
One yellow courgette, finely sliced into thin rounds
One clove of garlic, peeled and finely chopped
One or two tablespoons of extra virgin olive oil, plus extra for dressing
One fresh red chilli, seeded and finely chopped
Sea salt and freshly ground pepper
Juice of half a lemon
Handful of fresh mint, roughly chopped
Handful of fresh basil, roughly chopped
Toss the courgette strips in a bowl with the olive oil (just enough to coat the courgette), half of the chilli, sea salt and freshly ground pepper.
Heat a ridged grill pan until smoking hot. Griddle the courgettes in batches, about two minutes per side, until wonderfully charred. Be careful not to crowd the grill pan. Don't be tempted to move the courgette while it is cooking; you won't get the chargrill marks across the flesh. Drain on kitchen paper.
While the courgette strips are grilling, place the sliced courgettes in a bowl with the garlic and remaining chilli, and season well with salt. Allow to sit, and the juices will be drawn out of the courgettes. After about five minutes, add the lemon juice, mint, basil and a good glug of your best extra virgin olive oil.
Arrange the grilled courgettes on a platter and crumble over the ricotta. Spoon over the courgette discs and dressing.
2019 Château la Garde Blanc, Pessac-Leognan, Bordeaux
This Sauvignon Blanc-dominated wine is ripe and fleshy, with peaches, citrus and tropical fruit. The 11% Semillon brings texture and a taut, lemon crunch.


Buy now
---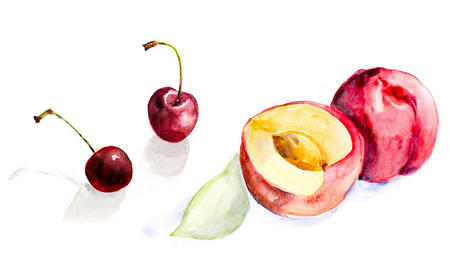 Peaches and cherries
After strawberries and raspberries, no other fruit shouts "summer" like stone-fruit. Peaches and cherries are always top of my list.
---
Grilled peaches with Parma ham, burrata and savoury hazelnut praline
Serves 4
Two peaches, just ripe but not too soft – halved and stoned
Two burrata
Eight slices of cured ham (Parma, Serrano or an English equivalent)
Olive oil
100g wild rocket
Half a bunch of basil
Praline
100g toasted hazelnuts
One clove of garlic, finely chopped
Maple syrup
Hazelnut oil
Heat a griddle plan over a high heat. Brush the peach halves with oil, then griddle until charred and caramelised on the surface. Allow to cool and then cut into chunks.
For the praline, blitz the toasted nuts in a food processor until just broken up. Add the rest of the ingredients, and pulse to combine.
Arrange the peaches on a platter. Drain and tear the burrata over the top, and then drape over the ham. Scatter the rocket on top and spoon on the praline to finish.
2021 Miraval Rose, Cotes de Provence
The 2021 Miraval is a dangerously drinkable rose, with soft red fruit and peach aromas. The wine has a gentle acidity, sufficient to cut through most dishes and a long, moreish finish.


Buy now
---
Peach and vanilla clafoutis
20g butter, plus extra to grease the dish
400g peaches, stones removed and cut into chunks
One tablespoon granulated sugar
One vanilla pod
150ml full-fat milk
150ml double cream
Five free-range whole eggs
120g caster sugar
75g plain flour
Preheat the oven to 180°C. For the filling, melt the butter over a medium heat in a frying pan. Add the peach chunks and fry for two minutes. Remove from the heat and set aside.
For the batter, split the vanilla pod in half with a sharp knife and scrape out the seeds. Place the seeds and pod in a pan with the milk and cream. Place over a medium heat and bring up to simmering point. Remove from the heat, then leave to cool for the flavours to infuse.
Whisk together the eggs in a mixing bowl until light and frothy. Add the sugar and whisk until well-blended. Fold in the flour and gradually pour the milk and cream into the mixing bowl, removing the vanilla pod. Butter a shallow ovenproof dish and lightly sprinkle with the sugar.
Place the peaches in the dish and pour in the batter. Bake in the oven for 45 minutes, or until golden-brown and firm.
Serve immediately, with a dusting of icing sugar and crème fraiche, to taste.
2018 Tokaji, Late Harvest, Oremus, Hungary
A beautiful dessert wine that balances sweet fruit and a light texture with a hint of spice. Perfect for fruit dishes or savoured on its own straight from the fridge.


Buy now
---
Pan roast supreme of duck with sour cherry
Serves 4
Duck with cherry is a classic combination. The sour marinade for the cherries is a perfect foil for the fattiness of the duck. It makes a great alternative to chutney or pickle for cold meats and cheeses. Make it in advance; it will get better with age.
Four duck breasts
Salt and freshly ground pepper
One sprig of thyme
One sprig of rosemary
Heat another glug of oil in a large, heavy-based frying pan until very hot. Season the duck well with salt and pepper. Add to the pan skin-side down and cook until brown and crispy, about four minutes. Turn the breast over without piercing the meat. Cook for another three or four minutes, depending on how pink you like your duck. Remove the duck from the pan, cover with foil and allow to rest.
Carve the duck and place on a warmed serving platter. Spoon over the cherries and serve with some new potatoes and seasonal greens.
Sour cherry marinade
500g halved and stoned cherries
200ml raspberry vinegar
75g honey
25g sugar
One orange (juice and zest)
Half a lemon (juice and zest)
Two sprigs thyme
One cinnamon stick
Two star anise
In a saucepan, combine all the ingredients for the marinade except the cherries. Bring to the boil and pour over the cherries. Leave to cool and put in the fridge. Leave for at least three days before using, to allow the flavours to settle.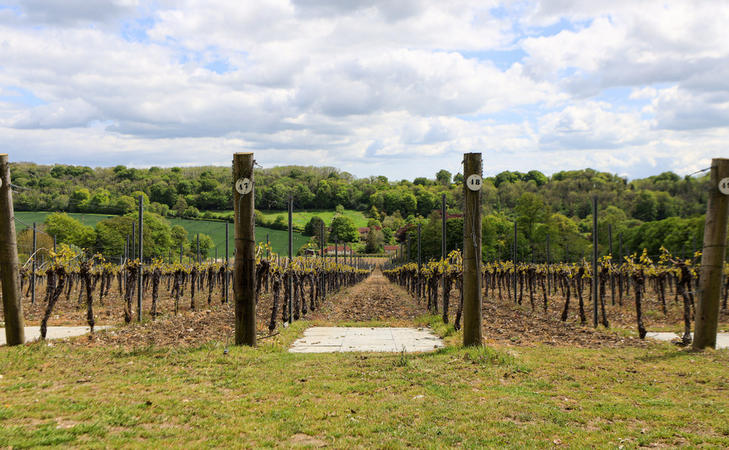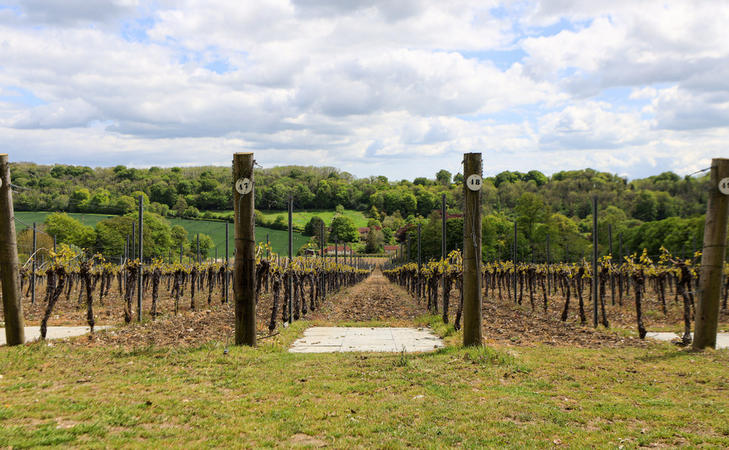 Hambledon Vineyard are the makers of our Own Selection English wines. In late May, we visited their Hampshire vineyard to meet their winemakers and uncover the processes behind the wines.
Read more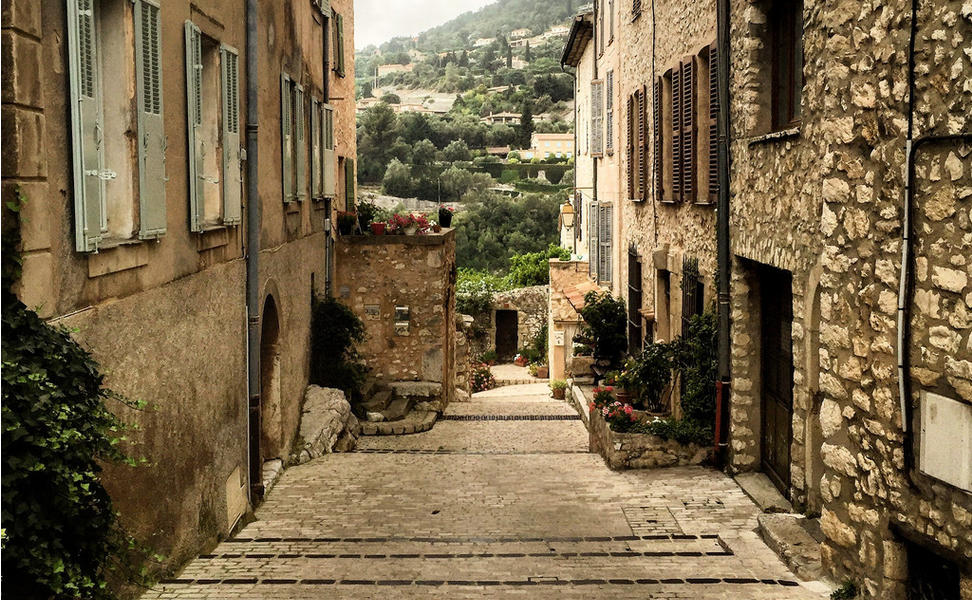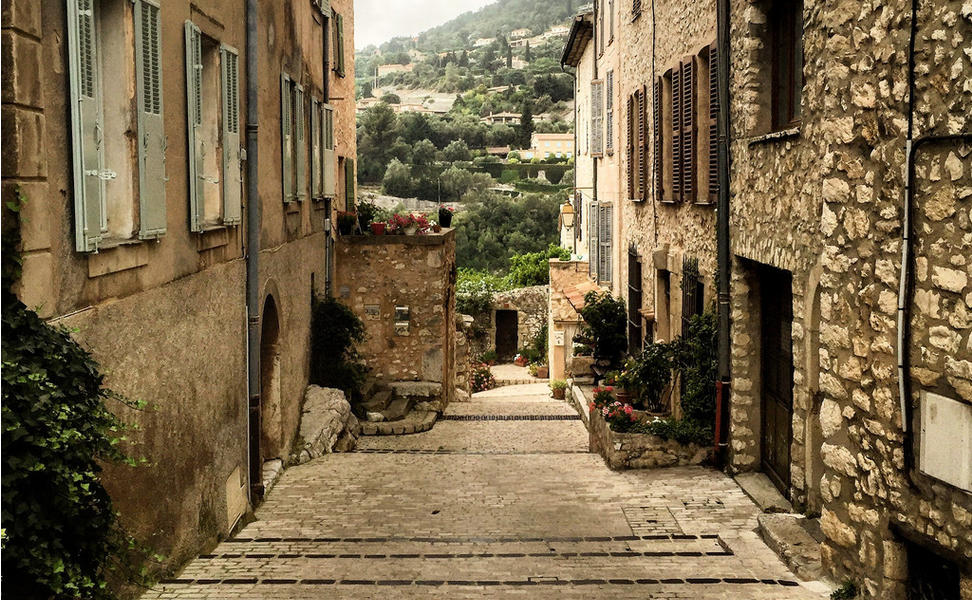 Barbara Drew MW turns her focus to the lesser-known rosé wines which should be on your radar this season.



Read more