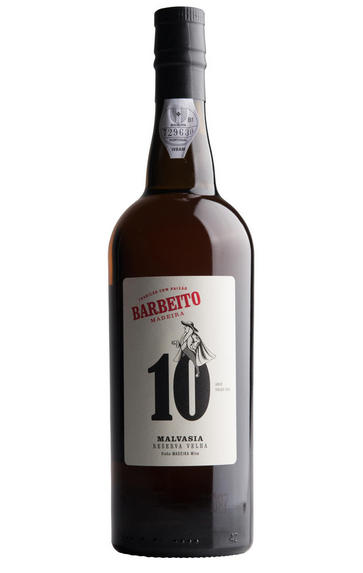 Vinhos Barbeito, Malvasia, 10-Year-Old, Madeira, Portugal
Prices start from £40.25 per bottle (75cl).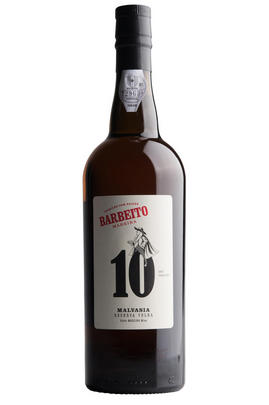 About this WINE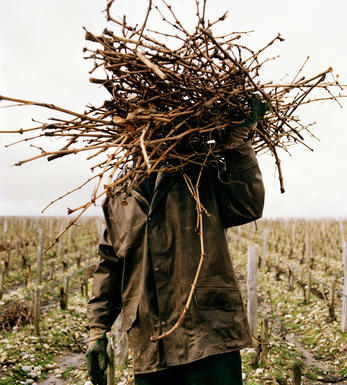 Vinhos Barbeito
Vinhos Barbeito is one of the most forward-thinking companies on Madeira as well as being one of the youngest, being founded in the 1940's by Mário Barbeito. When Mário died in 1985, the company was taken forward by his daughter, Dona Manuela de Freitas, whose two sons, Ricardo and Miguel joined the firm in 1991. Today, Ricardo is in day to day charge of Vinhos Barbeito, his mother having retired in the early 1990s, and his brother looking after other family business interests. The company is now co-owned by a Japanese wine distributor called Kinoshita Shoji. Barbeito was the first Madeira producer to voluntarily switch all production to bottled wines in 1993. A few years ago Ricardo took the decision to eliminate the addition of caramel to the wines. Barbeito are attempting to redefine the popular notion of Madeira to a generally slightly drier, more food-oriented wine. As well as careful selection, long ageing and the absence of caramel, the wines are not de-acidified, so they retain much more freshness and tang than many Madeiras. At this level, Barbeito are leading the way in making complex, fine Madeiras as naturally as possible.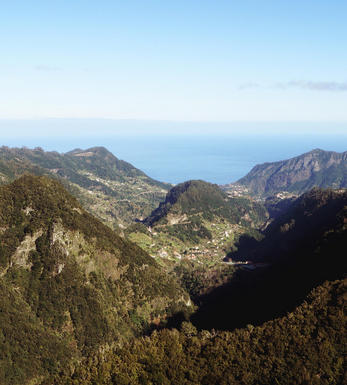 Malvasia Malmsey
Malvasia (aka Malmsey) is a white grape variety and a corresponding style of Madeira wine, one of the four recognised styles of this fortified wine (the others being the dry Sercial, the medium-dry Verdelho, and the medium-sweet Bual and Terrantez.
Malvasia Malmsey is the most famous and also the richest, sweetest wine style of Madeira, with upward of four percent residual sugar. Sercial, the driest style, contains up to 1.5 percent residual sugar, Verdelho up to 2.5 percent residual sugar, and Bual and Terrantez 3.5 percent maximum, albeit balanced by sharp acidity.

A young Malmsey Madeira is light-golden in colour, smooth and luscious on the palate, with deep-set chocolate flavours, and a hint of tropical, mango or nectarine notes.

An old Malmsey (ie 30 years) is just a little lighter in colour than a Bual. The palate typically delivers toffee nuts and marmalade sweetness. Old Malmseys resemble Tawny Ports, often showing even more lush character and concentration, depending on cask-ageing.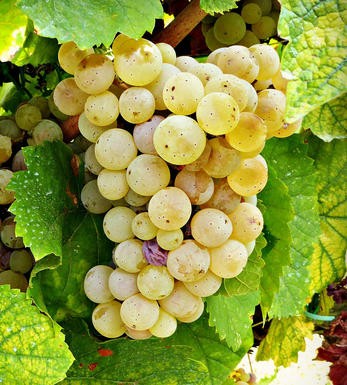 Malvasia (Malmsey)
Malvasia is a catch-all for a family of ancient Mediterranean grapes known as Malvasia, Malvoisie or Malmsey; their origins lie in Asia Minor and their relevance in decline.

Malvasia is responsible for producing a range of wines styles and colours; red and white, dry, sweet and sparkling. Perhaps better known for its ameliorative effect on Tuscan Vin Santo, providing honeyed smoky fruit intensity, while in Portugal& Madeira it reveals itself as Boal (Malvasia Fina) & Malmsey (Malvasia Candida) in the production of fortified wines.

Massimo Romeo is a source of top-class Vin Santo di Montepulciano, while Barbeito is famed for its Malmsey Madeira.