About this SPIRIT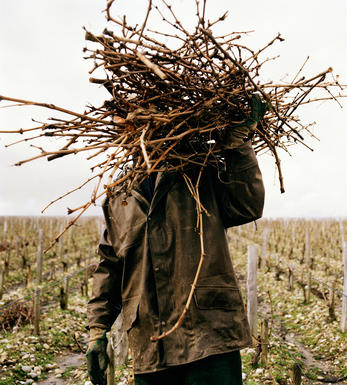 Tweeddale Whisky Distillery
In 1820, J&A Davidson Brewers and Whiskey Blenders was established in Coldstream, along the Scottish borders. Here, the Tweeddale whiskey was born.

A boy by the name of Richard Day joined J&A Davidson as an office boy, and here he learnt the art of whiskey blending. He recorded his learnings in his 'Cellar Book'.

In 1923, Richard took over the business and produced whiskey up until the Second World War, after which the whiskey stock gradually sold out completely.

Richard's great grandson inherited the cellar book in 2009, and created Stonedean Limited and followed in his great grandfather's footsteps to reproduce the Tweedale. In 2010, the first batch was produced 70 years on, and is still selling today.
Blended Whiskies
Blended Whisky is made from a blend of whiskies from different distilleries. Ireland, Canada, Japan all produce blends, yet the most renown manifestation of this whisky type comes in the form of Blended Scotch Whisky. The term denotes a blend of one or more Single Malt Scotch Whiskies with one or more Single Grain Scotch Whiskies from different distilleries.

The typical proportion is 60% grain to 40% malt. The degree of complexity and smoothness in the final blend depends on the percentage of malt. Each whisky used in the blending will normally have been matured for about 5 years, although many other longer-matured versions are also available on the market.
The term should not be confused with Blended (formely known as Vatted) Malt Scotch Whisky, which comprises only Single Malt Scotch Whiskies (100% barley), which have been distilled at more than one distillery.
The practice of blending Scots malts trace its origins back to the Victorian times. The original family-run distilleries did not have bottling facilities. They used to sell whole casks of whisky to bottlers, blenders and merchants who then combined the product of various distilleries, to craft a consistent "brand style".
It is still true that a significant proportion of the malt whisky produced in Scotland is used in Blends, which constitute a large share of the market, although the recent trends in the whisky trade have brought Single Malts into prominence. Important style ambassadors include Bailie Nicole Jarvie, Chivas Regal, Dewars, Haig, Whyte & Mackay, Bell's Whisky, Compass Box, The Famous Grouse, Langs, Black&White (Buchanans), Cuttty Sark, Johnnie Walker, Stronachie