About this WINE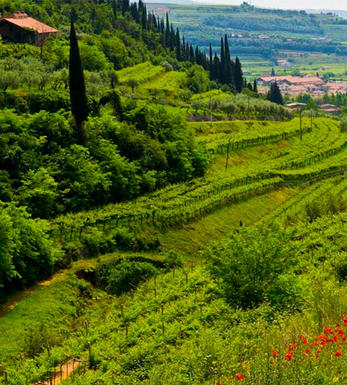 Monte del Fra
Monte del Frà translates as ;Hill of Monks; and is located in the heart of the Bianco di Custoza DOC. It now consists of over 65 hectares of vineyards is owned and run by brothers Eligio and Claudio Bonomo. It is one of the most progressive and dynamic producers in the region and has been particularly innovative in its adoption of modern viticultural techniques.

Eligio Bonomo was the first producer in the region to retrain the traditionally 1.6m high cordon vines to lower-trained, single guyot systems. In the winery the Bonomos use thoroughly modern, clean and temperature-controlled fermentation and storage facilities in order to preserve the aromatic freshness in their wines. They produce very good-quality wines which are clean, display excellent purity of fruit and are elegant and well balanced.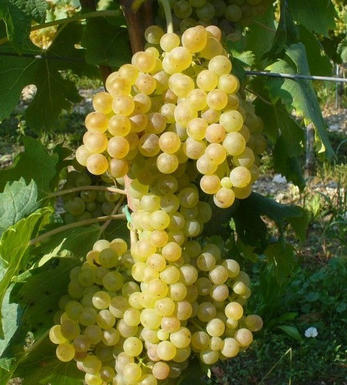 Garganega
The 5th most widely planted white grape in Italy and the main grape used in the production of Soave. It is an abundantly vigorous grape and yields must be kept low for its discreet aromatic qualities to show in the wine.
Garganega reaches its peak in the Soave Classico zone where it constitutes 70-100% of the blend. The best wines are fresh, delicate, well balanced and can be redolent of almonds and citrus fruits. Garganega is also a key component in Bianco di Custoza and Colli Euganei.