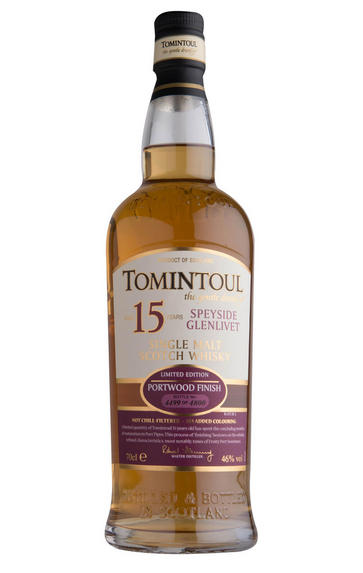 Tomintoul, 15-Year-Old, Portwood Finish, Single Malt Whisky 46.0%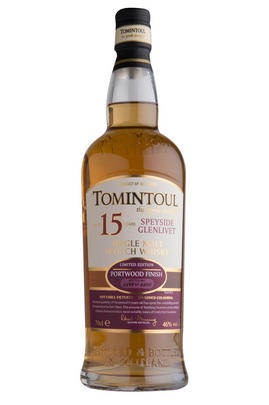 About this SPIRIT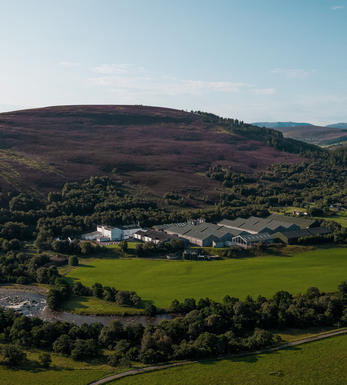 Tomintoul Distillery, Speyside
Tomintoul whisky distillery is a distillery that has spent most of its life focused primarily on providing whisky for use in blends; however in recent years its single malts have stepped into the limelight to a greater degree, and to an enthusiastic reception.

A fairly new distillery, founded in 1965, it eventually became a prominent part of the Whyte & Mackay blended whisky, and was owned by the company for several years, before eventually coming into the possession of the current owners, Angus Dundee Distillers in 2000.

The single malt whiskies have recently been very well-received: the Tomintoul 33yo won the Best Speyside Single Malt Whisky 21 Years and Over in the 2010 World Whiskies Awards. The distillery puts this success down to the work of master distiller Robert Fleming, whose ancestors have been involved in the creation of Speyside Glenlivet whisky for four generations.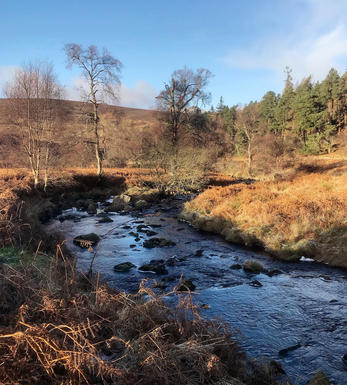 Speyside Whisky
To some Speyside represents the jewel in whisky's crown. Speyside is the home of legal whisky production and it's best known examples. Around the world Glenlivet, Macallan, Glenfiddich, Glenrothes and Glenfarclas typify all that whisky, at it's best has to offer. At it's heart running from the Monadhliath mountains north to the sea, is the River Spey. It is the fastest flowing river in Britain, and also well known for its salmon fishing.
Speyside is the principal whisky-producing region: Speyside has within it some forty-six operating distilleries - over half the total number in the entire Scotland.
Speysides are essentially sweet whiskies. They have little peaty character They are typically highly perfumed, feminine and elegant.
The classical nature of Speyside's malts means that a number of the finest malts are used almost exclusively for blending. It is the top Speysider's that give good blends their 'Top Dressing'.
Malts such as Mortlach, Glen Elgin, Strathmill and Benrinnes are rarely found as distillery bottlings, however when individual casks are tracked down by independent bottlers such as our Own Selection Single Malt Whiskies the resultant whisky can be quite wonderful.