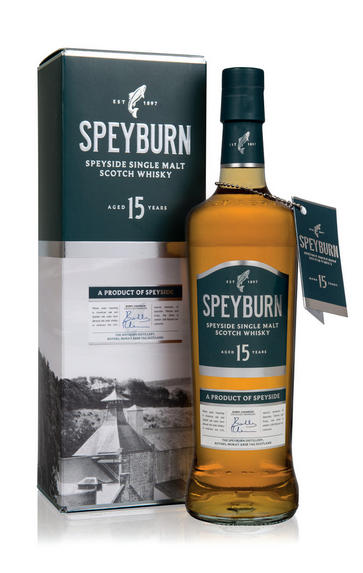 Speyburn 15-Year-Old, Speyside, Single Malt Scotch Whisky, (46%)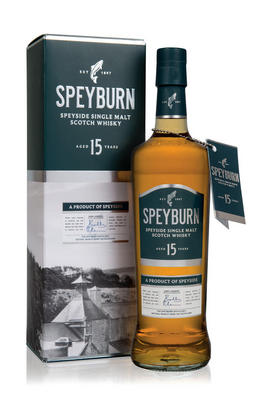 About this SPIRIT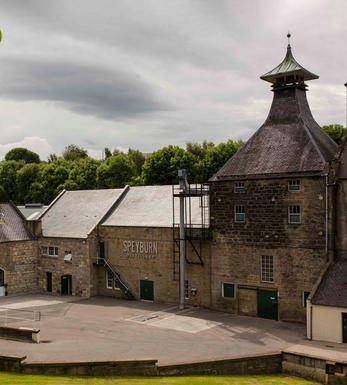 Speyburn Distillery, Speyside
Speyburn was founded by John Hopkins in 1897, the diamond jubilee year of Queen Victoria. To make sure that whisky was distilled in the jubilee year, men worked through the night in a heavy snow storm in a still house without windows, managing to bond one single butt of 1897 Speyburn.

Nestled in a picturesque valley, close to Rothes, Speyburn has been purchased in 1916 by Distillers Company, which would become later the drinks giant Diageo. Speyburn was eventually acquired by Inver House Group in 1991.

The distillery has been at the cutting edge of distillation innovation and equipment. As early as the first decades in the 20th century, Speyburn was the first to use malting drums, which stopped working in 1968 and is also one of the very few distilleries to use traditional 'worm tubs' to condense the spirit vapour in to liquid, adding complexity to the final product.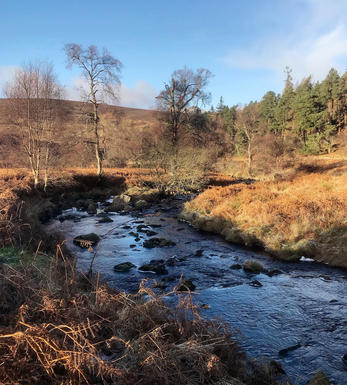 Speyside Whisky
To some Speyside represents the jewel in whisky's crown. Speyside is the home of legal whisky production and it's best known examples. Around the world Glenlivet, Macallan, Glenfiddich, Glenrothes and Glenfarclas typify all that whisky, at it's best has to offer. At it's heart running from the Monadhliath mountains north to the sea, is the River Spey. It is the fastest flowing river in Britain, and also well known for its salmon fishing.
Speyside is the principal whisky-producing region: Speyside has within it some forty-six operating distilleries - over half the total number in the entire Scotland.
Speysides are essentially sweet whiskies. They have little peaty character They are typically highly perfumed, feminine and elegant.
The classical nature of Speyside's malts means that a number of the finest malts are used almost exclusively for blending. It is the top Speysider's that give good blends their 'Top Dressing'.
Malts such as Mortlach, Glen Elgin, Strathmill and Benrinnes are rarely found as distillery bottlings, however when individual casks are tracked down by independent bottlers such as our Own Selection Single Malt Whiskies the resultant whisky can be quite wonderful.