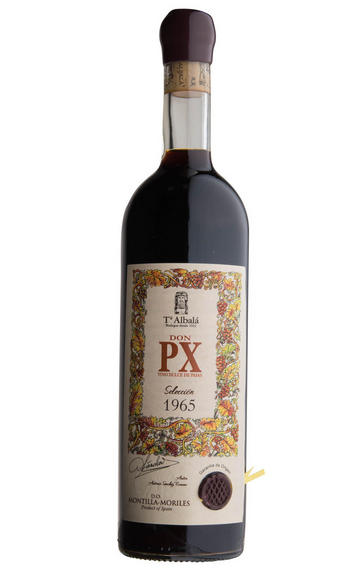 1965 Bodega Toro Albalá, Don PX, Selección, Montilla-Moriles, Spain
Prices start from £388.00 per case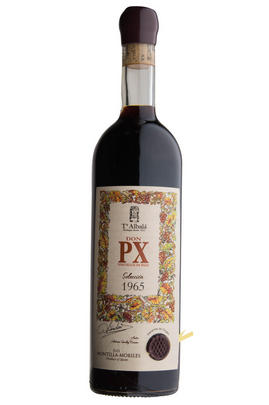 Critics reviews
Small lots of old vintages are released following no apparent logic, like this 1965 Don PX Seleccin, which is produced with white Pedro Ximnez grapes but it's black rather than white, bottled in June 2014 with 290 grams of residual sugar. It has a nose of pure curry, aromas of an Indian restaurant, very balanced, not as sweet as others, in fact it's more bittersweet than sweet, combining the spices with bitter chocolate and with very good acidity that makes it relatively easy to drink. 9,600 bottles were filled.
Luis Gutirrez - 30/12/2014
About this WINE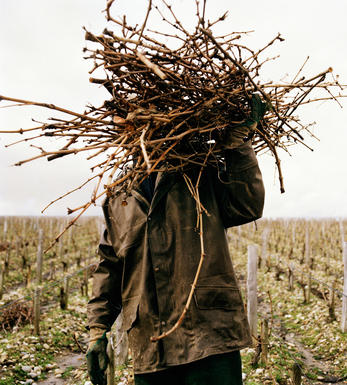 Bodegas Toro Albala
Toro Albalá from the eastern Spain appellation of Montilla-Moriles keeps releasing small lots of very old vintage-dated sweet Pedro Ximénez as well as characterful dry, old, vintage-dated Amontillados of mindboggling quality. Toro Albalá is among the best producer of Pedro Ximenez in the world today with the finest vineyard holdings in Montilla and the oldest stocks. Toro Albalá was a pioneering Montilla producer to introduce bottled, dessert-styled Pedro Ximénez (in 1970) and remains the world's only specialist in 100% vintage Pedro Ximenez.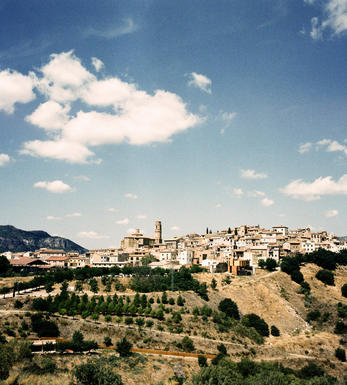 Montilla-Moriles
Montilla-Moriles is located in the southern province of Córdoba, Andalusia, Spain, and is renowned for its unique style of fortified wines, with a particular focus on wines made from the Pedro Ximénez grape variety. The region has a long winemaking history dating back to Roman times, and various cultures and civilizations have influenced its winemaking traditions over the centuries.
The flagship wines are made from Pedro Ximénez. The grapes are sun-dried after harvest, a process known as "asoleo" or "soleo," which concentrates the sugars and intensifies the flavors. The resulting wines are intensely sweet, with complex raisins, dried fruits, dates, caramel, and toffee aromas.
Like its neighboring Jerez (Sherry) region, Montilla-Moriles specializes in producing fortified wines. The sweet PX wines are fortified with grape spirit, which increases the alcohol content and helps preserve the wine's sweetness and richness.
Many wines in Montilla-Moriles are aged using the solera system, a fractional blending method where older wines are mixed with younger ones in stacked barrels. This process creates a consistent and complex wine style with various vintages blending.
The region benefits from a hot Mediterranean climate, with long, dry summers and mild winters. The vineyards are often planted on chalky soils, known as albarizas, which help retain moisture and provide the necessary nutrients for the vines.
While PX is the dominant grape variety in Montilla-Moriles, the region also produces wines from other local grape varieties like Pedro Ximénez Fino and Montepila. These wines offer a different expression of the region's terroir and winemaking techniques.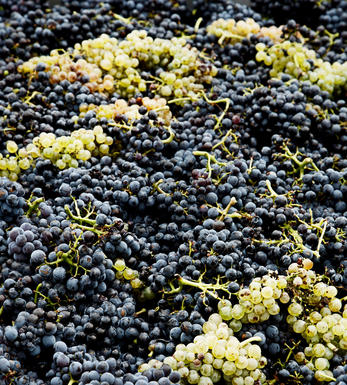 Pedro Ximénez
Pedro Ximénez, often abbreviated as PX, is a white grape variety primarily grown in southern Spain, particularly in Andalusia and Montilla-Moriles. It is one of the most important grape varieties for producing sweet, fortified wines known for their intense sweetness and concentrated flavours.
The grapes are highly prized for their ability to produce sweet wines with exceptionally high sugar content. They are typically sun-dried after harvest, a process known as "asoleo" or "soleo," which concentrates the sugars and intensifies the flavours. Afterwards, they are pressed to extract a thick, sweet juice fermented and later fortified with grape spirit to create the famous Pedro Ximénez sweet wines.
The wines are renowned for their unique flavour profile, rich notes of raisins, dried figs, dates, caramel, toffee, and a distinct syrupy texture. They often display a dark mahogany colour and possess an incredible sweetness that makes them ideal as dessert wines or for pairing with chocolates and other sweet treats.
PX wines are often aged using the solera system, a fractional blending method that involves mixing older and younger wines to achieve consistent quality over time. Some of the wines are aged for decades, and their complexity and depth continue to evolve.