The "Jerez-Xérès-Sherry" Denomination of Origin lies in the so-called "Sherry triangle" that is formed by the cities of Jerez de la Frontera , El Puerto de Santa María and Sanlúcar de Barrameda in the province of Cadiz.
Palomino Fino is the primary variety for Sherry wines, and it thrives on the unique "albariza" chalky white soil of the region.
Pedro Ximénex (aka PX) is also grown in smaller scale, and used for sweetening dry Palomino sherries or for the production of its own single-varietal , aged, naturally sweet wines. PX grapes are sun-dried after harvest to concentrate sugars and they impart the wine with an intense dried-fruits flavour and bouquet. Finally, Moscatel grapes (aka Moscatel de Alejandría) are made to dessert wines bearing the same name.
Sherry starts its life as a dry-fermented white wine, then fortified with the addition of grape spirit. A unique feature in the sherry winemaking is the blending through a system of barrels (solera system), whereby wine is drawn out off the bottom-row of barrels, and then replenished from younger wine from the rows above. In this way, new wines take on characteristics of the older wines. The age that the wine spends in the solera system varies according to the desired style or quality level.
In the past two decades, Sherry has enjoyed both a transformation and a renaissance; It have become drier, fresher (for Finos) or more complex and longer matured (for darker styles like Olorosso). The versatile food-matching qualities have been promoted by the producers (of course this `innovation' is nothing new to the Spanish, who have drunk Sherry with food for centuries). We have even seen the beginnings of varietal labelling, with some producers now stating the grape variety on Sherry bottles.
Of particular interest are Almacenista Sherries - The name Almacenista means a stockholder who buys sherry, then matures it in his bodega. Almacenista Sherries are typically dry, very idiosyncratic, produced in very small quantities and aged in casks for many years. Many of these are bottled by Emilio Lustau, and Berrys are fortunate to be able to list some of the very finest examples by producers such as Miguel Fontadez Florido, Pilar Aranda Y Latorre and Manuel Cuevas Jurado.

Another style of sherry of note is En Rama, this relatively unknown type of sherry has a very distinctive flavour and, thanks to unique wine making processes, is best drunk relatively soon after purchase. It differs from conventional sherries because, unlike other wines, it is bottled straight from the cask, with no filtering or filtration. This hugely impacts the flavour, capturing all the freshness and characteristics of those wines aged under flor.
These delicately flavoured sherries are very representative of the terroir from which they come. They are also all ideally suited to a variety of foods, be it shellfish, savoury dishes or meats
Despite all this marketing activity, the fact remains that this is a wine with an exceptional diversity of style, all having in common the use of fortification at varying stages of the fermentation process and sheer value for money.
Sherry offers a range of styles: Fino, Manzanilla, Amontillado, Oloroso, Palo Cortado, Aged-Dated Sherries
Showing 1-5 out of 5 items
Hide All Details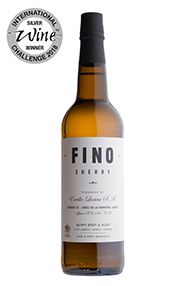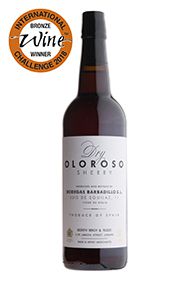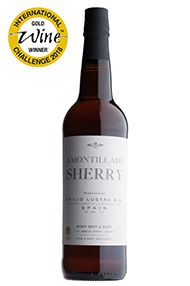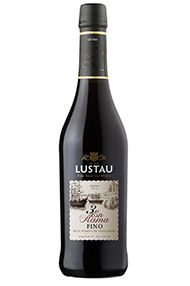 Showing 1-5 out of 5 items