V.O.S , V.O.R.S.(Age Dated Sherry)
Learn more about V.O.S , V.O.R.S.(Age Dated Sherry)
Aged-Dated Sherries are a new category of Sherry. These are selected soleras of deeply mature Oloroso sherry whose origins date back to the very birth of the bodega, sometimes as far back as in the 19th century. Due to their special qualities and extraordinary age these wines were rarely commercialized in the past. Traditionally they were enjoyed by few, very privileged, members of the bodega family and their trusted employees, or used to welcome important personages visiting Jerez.
Nowadays, quite a few bodegas commercialise these exceptional wines, albeit and due to scarcity on a very small scale. In order to endow the wines with an official certification accrediting their extraordinary age and quality, the Regulatory Council of the Jerez has created two special categories of Sherry Wines with a Qualified Age:
Vinos de más de 20 años, or V.O.S., granted to wines older than 20 years old, and Vinos de más de 30 años, or V.O.R.S., granted to wines older than 30 years old.
Showing 1-1 out of 1 items
Hide All Details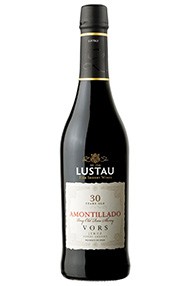 Showing 1-1 out of 1 items