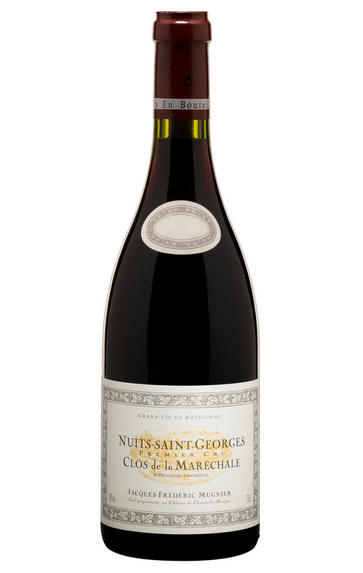 2009 Nuits-St. Georges, Clos de la Maréchale, 1er Cru, Blanc, Mugnier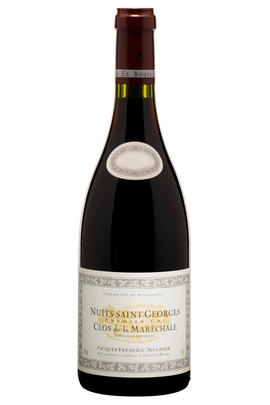 Critics reviews
A discreet hint of wood sets off ripe and mildly exotic yellow fruit aromas of honey, straw, peach and mango that lead to textured and opulent middle weight flavors that coat the palate on the moderately long and reasonably complex finish. This should be accessible early.
(Allen Meadows - burghound.com - February 2011)
About this WINE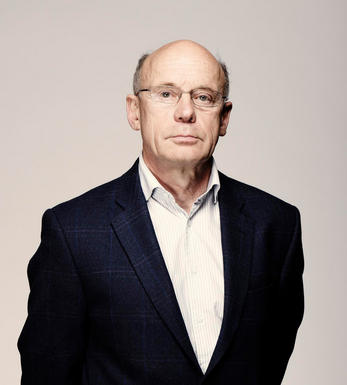 Domaine Jacques-Frederic Mugnier
The Château de Chambolle-Musigny in the Domaine Jacques-Frédéric Mugnier has been in the Mugnier family since 1863. Admittedly at one point they had to fight a court case to prove that their house was the Château de Chambolle, as somebody else was (erroneously) claiming the honour. From 1950 the vineyards in Chambolle were contracted out to Faiveley (to 1977) and then Bruno Clair (to 1984), the latter selling the wine in bulk. In 1985 Frédéric Mugnier, the 5th generation of the family on the property, took over, though he combined running the family domaine with his job as an airline pilot until 1998. Now he concentrates solely on the domaine, where consistency has improved as a result, and from 2004 has also taken back the Nuits St Georges Clos de la Maréchale vineyard, on lease to Faiveley since 1950. The Domaine is the second largest owner of le Musigny. Part was planted in 1948 and the remainder in 1962, so this is now an old vine cuvée thoughout. Just 20-25% new wood is used in this ethereal wine which is as sumptuous as any example of Musigny, despite Frédéric's understated handling.

The vines are run almost organically – no herbicides since 1991, no pesticides since 1997 and now only two treatments a year (against mildew) which are not organic. Frédéric is not an enthusiast for biodynamics however. A hint as to his philosophy appears on his website where he draws a parallel between the mature Glenn Gould finding 'too much piano playing' in his early work and the overworked winemaking evident in some Burgundy today.

The grapes are sorted diligently by the pickers before coming to the cellar in small cases. 100% stalks are removed and the whole berries are then conveyed into vats. The wines are bottled after a second winter in wood without fining or filtration. The wines are rarely deep in colour but are brilliantly fragrant in bouquet and notably persistent on the finish.

I mentioned once, while tasting at the domaine, that his wines had a sense of harmony about them. 'That is the nicest thing you could possibly say to me about my wines,' responded Frédéric.

Jasper Morris MW, Burgundy Wine Director and author of the award-winning Inside Burgundy comprehensive handbook.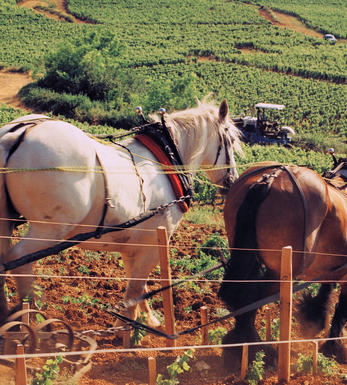 Nuits Saint Georges
Originally known as Nuits, or even Nuits-sous-Beaune, the town was happy to add the name of its finest vineyard, Les St Georges, in the 19th century. There are no Grands Crus, but many fine Premier Cru vineyards, the mayor of the time – Henri Gouges – preferring not to single out any vineyard for the highest status.

The wines of Nuits-St Georges vary according to their exact provenance. Those of the hamlet of Prémeaux, considered to be part of Nuits-St Georges for viticultural purposes, are often on the lighter side.

The richest and most sought-after are those just south of Nuits-St Georges such as Les Vaucrains, Les Cailles and Les St Georges itself. The third sector, including Les Murgers, Les Damodes and Les Boudots are at the Vosne-Romanée end of the village, and demonstrate some of the extra finesse associated with Vosne.

Several domaines (Gouges, Rion, Arlot) now produce a white Nuits-St Georges from Pinot Blanc or Chardonnay.

175 hectares of village Nuits-St Georges
143 hectares of Premier Cru vineyards (20 in all). Best vineyards include Les St Georges, and Clos des Argillières and Clos de la Maréchale in Prémeaux
Recommended producers: Gouges, Rion, Liger Belair, Potel
Recommended restaurant : La Cabotte (small but stylish)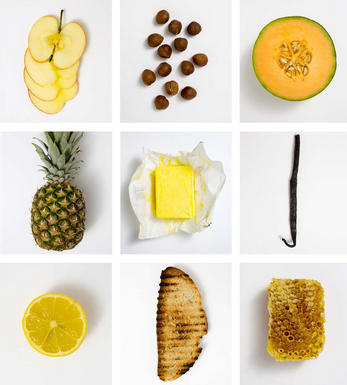 Chardonnay
Chardonnay is the "Big Daddy" of white wine grapes and one of the most widely planted in the world. It is suited to a wide variety of soils, though it excels in soils with a high limestone content as found in Champagne, Chablis, and the Côte D`Or.

Burgundy is Chardonnay's spiritual home and the best White Burgundies are dry, rich, honeyed wines with marvellous poise, elegance and balance. They are unquestionably the finest dry white wines in the world. Chardonnay plays a crucial role in the Champagne blend, providing structure and finesse, and is the sole grape in Blanc de Blancs.
It is quantitatively important in California and Australia, is widely planted in Chile and South Africa, and is the second most widely planted grape in New Zealand. In warm climates Chardonnay has a tendency to develop very high sugar levels during the final stages of ripening and this can occur at the expense of acidity. Late picking is a common problem and can result in blowsy and flabby wines that lack structure and definition.

Recently in the New World, we have seen a move towards more elegant, better- balanced and less oak-driven Chardonnays, and this is to be welcomed.