About this WINE
Luigi Tecce, Campania
Luigi Tecce's 4ha wine estate is located 550 metres high among Campania's Irpinian hills on the border of the Castelfanci & Paternopoli villages on calcareous rocky soils overlain with a smattering of volcanic dust. The area is famous for producing fine wines from the Aglianico grape that is then vinified as Taurasi DOCG.
Similar terrain indeed to that of Serralunga d'Alba, Piedmont, giving wines that are richly intense but also with a scintillating structure for longer ageing.

Since 1997 Luigi's been bottling the fruit from his oldest, 80 year old vines (trees!) from Paternopoli as the damsen fruited Taurasi DOCG, while nearby younger Castelfranci vines provide the juice for his earlier drinking, racy raspberry fruited Campitaursini DOC.

Vinification takes places without intervention in large open chestnut vats for Taurasi & stainless-steel for Campitaurasini; invecchiamento/ageing in large Gamba slavonian botte for 24 months. Since 2009 he's been playing with amphora. Production is limited and no pesticides are used either in the vine or cantina, so giving an authentic artisanal expression of Campanian Aglianico.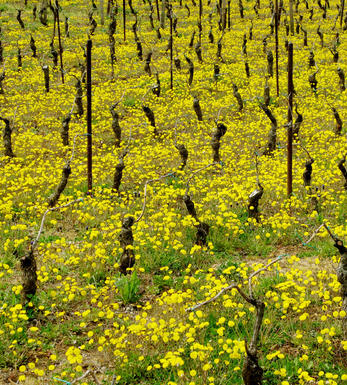 Taurasi
Campania's volcanic soils yield wines of impressive elegance and personality, as demonstrated by an array of compelling indigenous varieties.
The DOCG wine appellation of Taurasi is located in the region of Irpinia within Campania, which is also home to the prestigious DOCGs; Fiano di Avellino, Greco di Tufo and the Irpinia DOC.
Taurasi is the stronghold of the Aglianico grape, which thrives on vineyards at higher altitudes. The DOCG regulations stipulate that Taurasi wines must be aged a minimum of 3 years prior to release with at least 1 year maturing in wood. Riserva wines require at least 4 years ageing. The wine blend consists primarily of Aglianico, complemented with up to 15% of Barbera, the little-known but very promising Piedirosso and Sangiovese.
Taurasi is considered as the most ageworthy, complex and structured expression of Aglianico wines.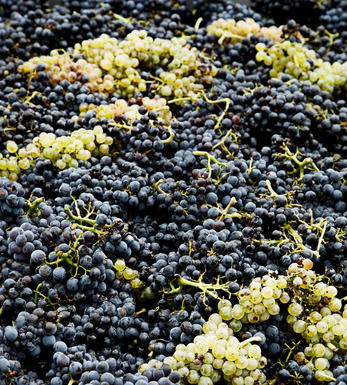 Aglianico
Aglianico's origins are Greek (the name is a dialect version of the word Ellenico, the Italian word for Hellenic) and its was originally planted in the Campania and Basilicata regions of southern Italy over 2,500 years ago when southern Italy was a Greek colony known as Magna Graecia or Oenotria.

The grapes thrived until the late 19th century when it was almost destroyed by phylloxera. Since the war plantings have gradually increased and there were about 13,000 ha/32,000 acres of Aglianico planted at the last official count, in 1990.

The grape seems to prefer soils of volcanic origin, as well as dry and sunny location, and achieves its finest results in the two DOCs of Taurasi in Campania and Aglianico del Vulture in Basilicata. It is an early budding, late ripening variety and in the right hands can produce very long-lived wines of intensity and finesse. In the past young Aglianico wines were often fiercely tannic and harsh - fortunately improved techniques in both the vineyard and winery have led to fresher and riper wine being made that are eminently approachable in youth but also still improve with bottle age.