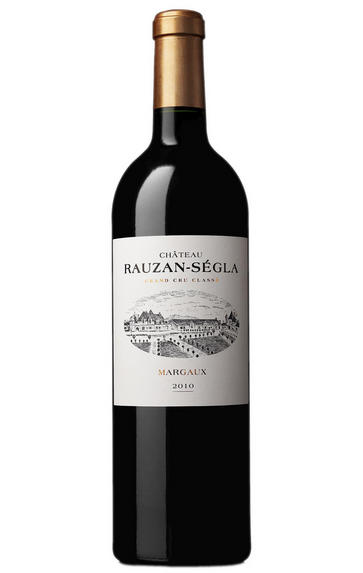 2010 Château Rauzan-Ségla, Margaux, Bordeaux
Prices start from £675.00 per case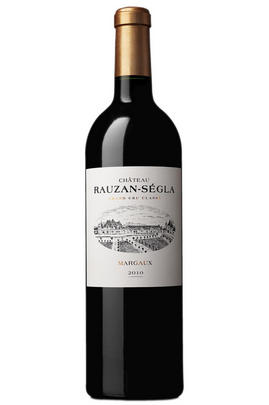 Critics reviews
To reiterate, the 2010 Rauzan Segla is like a super-duper version of the 1986. Displaying fabulous density, an inky purple color and a superb nose of forest floor with a hint of menthol as well as loads of creme de cassis, mocha and touches of chocolate and subtle oak, this full-bodied, deep, concentrated wine represents only 45% of the estate's production. It is certainly not for those who can't wait a few years for it to round into shape, as I suspect it needs at least 5-8 years of bottle-age, but it should last for half a century or more.

A stunning wine from Rauzan Segla, kudos go to administrator John Kolasa for turning out this profound wine, which should prove to be a timeless classic from the appellation of Margaux.
(95+ Robert Parker - Wine Advocate - Feb 2013)

Only 45% of the crop made it into the 2010 Rauzan-Segla, which is a blend of 60% Cabernet Sauvignon, 37% Merlot, and the rest Cabernet Franc and Petit Verdot. This wine has an average pH of 3.6, but at 13.9%, the alcohol is the highest ever measured. The tannin levels in this wine suggest the great 1986 Rauzan-Segla, while the personality of the wine comes close to mirroring the 2005. Dense purple, with hints of menthol, blueberry, black currant and sweet, earthy notes, the wine is full-bodied and displays terrific purity, texture, and overall precision. The tannin levels are high, but the wine balances them out with its impressive level of concentration. This wine will probably need 5-10 years of cellaring when released and drink well for 30 or more years, given the fact that the 1986, at age 25, is still an adolescent.
(92-94 Robert Parker- Wine Advocate- May 2011)
Jancis Robinson MW
17.5/20
Very sweet, purple-fruited notes on the nose. Sweet and simple and open with some minerality. Dry finish. There is lots to love here! Cool finish.
(Jancis Robinson MW- jancis robinson.com 18 Apr 2011)

This is a step ahead of the pack, thanks to its dense, sappy core of kirsch, blackberry and plum sauce that's offset by mouthwatering acidity and a long iron note on the finish. This has weight, but stays velvety and pure, with impressive length.
(James Molesworth – The Wine Spectator – Top Scoring Bordeaux 2010 – 31 Mar 2011)
Deep expression of complex Cabernet fruit and fine aromatic lift of wild violets, the ripeness backed by perfect tannis, all in depth and harmony, a very exciting wine with a great future.
(Steven Spurrier – Decanter – Apr 2011)
To reiterate, the 2010 Rauzan Segla is like a super-duper version of the 1986. Displaying fabulous density, an inky purple color and a superb nose of forest floor with a hint of menthol as well as loads of creme de cassis, mocha and touches of chocolate and subtle oak, this full-bodied, deep, concentrated wine represents only 45% of the estate's production. It is certainly not for those who can't wait a few years for it to round into shape, as I suspect it needs at least 5-8 years of bottle-age, but it should last for half a century or more.

A stunning wine from Rauzan Segla, kudos go to administrator John Kolasa for turning out this profound wine, which should prove to be a timeless classic from the appellation of Margaux.
(95+ Robert Parker - Wine Advocate - Feb 2013)

Only 45% of the crop made it into the 2010 Rauzan-Segla, which is a blend of 60% Cabernet Sauvignon, 37% Merlot, and the rest Cabernet Franc and Petit Verdot. This wine has an average pH of 3.6, but at 13.9%, the alcohol is the highest ever measured. The tannin levels in this wine suggest the great 1986 Rauzan-Segla, while the personality of the wine comes close to mirroring the 2005. Dense purple, with hints of menthol, blueberry, black currant and sweet, earthy notes, the wine is full-bodied and displays terrific purity, texture, and overall precision. The tannin levels are high, but the wine balances them out with its impressive level of concentration. This wine will probably need 5-10 years of cellaring when released and drink well for 30 or more years, given the fact that the 1986, at age 25, is still an adolescent.
(92-94 Robert Parker- Wine Advocate- May 2011)
About this WINE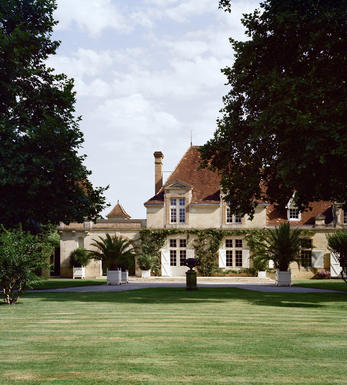 Chateau Rauzan-Segla
Château Rauzan-Ségla and Mouton Rothschild were considered the leading 2emé Cru Classé Bordeaux properties during the 19th century. However, while the fortunes of Mouton prospered in the 20th century, culminating in its elevation to 1er Cru status in 1973, Rauzan-Ségla`s reputation dwindled and a succession of disappointing wines were produced.
In the early 80s the Rauzan-Segla was sold and the renaissance began. The eminent Professor Peynaud was appointed as a consultant and the proportion of Cabernet Sauvignon in the blend was increased, as was the proportion of new oak used in the maturation process. In 1986, a brand-new cuverie was built.
A succession of eye-catching wines were produced at Rauzan-Ségla in the mid to late 80s and early 1990s. Rauzan-Segla was bought by Chanel in 1994.
There are now 45 hectares of vineyards at Rauzan-Ségla and the grapes (63% Cabernet Sauvignon, 35% Merlot, 2% Cabernet Franc) are fermented in temperature-controlled, stainless steel tanks. The wine is then matured in barriques (60% new) for 18 months.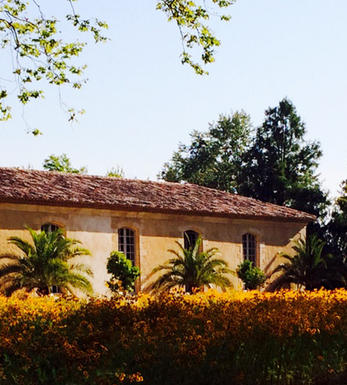 Margaux
If Pauillac can be seen as the bastion of 'traditional' Red Bordeaux, then Margaux represents its other facet in producing wines that are among Bordeaux's most sensual and alluring. It is the largest commune in the Médoc, encompassing the communes of Cantenac, Soussans, Arsac and Labaude, in addition to Margaux itself. Located in the centre of the Haut-Médoc, Margaux is the closest of the important communes to the city of Bordeaux.
The soils in Margaux are the lightest and most gravelly of the Médoc, with some also containing a high percentage of sand. Vineyards located in Cantenac and Margaux make up the core of the appelation with the best vineyard sites being located on well-drained slopes, whose lighter soils give Margaux its deft touch and silky perfumes. Further away from the water, there is a greater clay content and the wines are less dramatically perfumed.
Margaux is the most diffuse of all the Médoc appelations with a reputation for scaling the heights with irreproachable wines such as Ch. Margaux and Ch. Palmer, but also plumbing the depths, with too many other châteaux not fulfilling their potential. There has been an upward shift in recent years, but the appellation cannot yet boast the reliability of St Julien. However, the finest Margaux are exquisitely perfumed and models of refinement and subtlety which have few parallels in Bordeaux.
Recommended Châteaux: Ch. Margaux, Ch. Palmer, Ch. Brane-Cantenac, Ch. Rauzan-Ségla , Ch. Dufort-Vivens, Ch. Ferrière, Ch. du Tertre, Ch. Giscours, Ch. d'Angludet.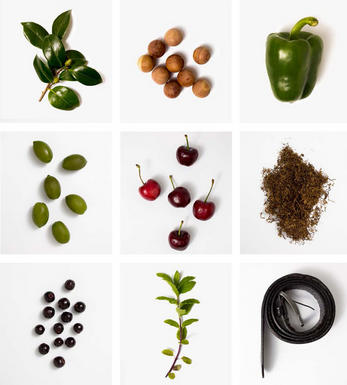 Cab.Sauvignon
The most famous red wine grape in the world and one of the most widely planted.
It is adaptable to a wide range of soils, although it performs particularly well on well-drained, low-fertile soils. It has small, dusty, black-blue berries with thick skins that produce deeply coloured, full-bodied wines with notable tannins. Its spiritual home is the Médoc and Graves regions of Bordeaux where it thrives on the well-drained gravel-rich soils producing tannic wines with piercing blackcurrant fruits that develop complex cedarwood and cigar box nuances when fully mature.
The grape is widely planted in California where Cabernet Sauvignon based wines are distinguished by their rich mixture of cassis, mint, eucalyptus and vanilla oak. It is planted across Australia and with particular success in Coonawarra where it is suited to the famed Terra Rossa soil. In Italy barrique aged Cabernet Sauvignon is a key component in Super Tuscans such as Tignanello and Sassicaia, either on its own or as part of a blend with Sangiovese.