 2010 Sylvaner, Réserve Millésime, Domaine Rolly-Gassmann, Alsace About this WINE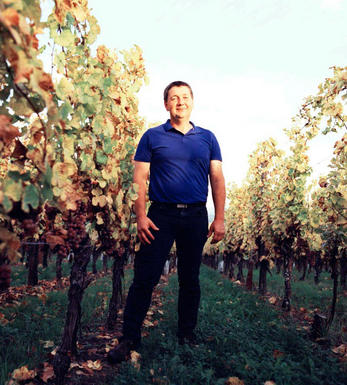 Rolly Gassmann
Located in Alsace's Haut-Rhin village of Rorschwihr, near Ribeauvillé, lies the family domaine of Rolly-Gassmann, whose roots date back to 1661. The 51 hectare estate (40ha in Rorschwihr, 10ha in Bergheim) is owned and run by Marie-Therese, Louis & their son Pierre Gassmann, along with a team of 17 workers.

They work to the principles of biodynamic viticulture yet curiously also apply weed killers. They produce on average 300,000 bottles per annum and they are notable for having more than four years' stock (1 million bottles) in stock at any one time, which would account for the regular visits by French customers; they only export 20% of their annual production.

The 250ha commune of Rorschwihr, first noted for its wine in 742AD, lies on one of Alsace's many faultlines (ala Burgundy), giving rise to a complex tapestry of 21 different soil types, particularly limestone, sandstone, granite and silt. So complex in fact that when the authorities sought to lump together vineyards to form large plots as part of the new Grand Cru system (1970s/80s), the villagers rose up and declared that either there would be 12 Rorschwihr Grand Crus or none at all. Hence today there are no Grand Crus in Rorschwihr.

That said there are some standout Crus/lieux-dits that would surely qualify as Premier Cru sites if ever this classification was tabled. Limestone rich vineyards Silberberg, Kappelweg & Pflaenzerreben are rated for their Rieslings , Rotleibel's darker brown clay and silt soils are meant for Pinot Gris, while the oolithic white lime stone of Oberer Weingarten & Stegreben are perfect for the Gassmann's Gewurztraminer.

Vinification takes place in large oak barrels and stainless-steel, giving wines of great elegance, gentleness and drinkability.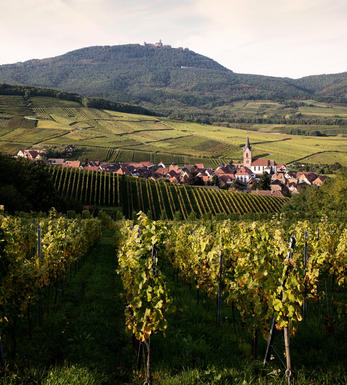 Riesling AOC Alsace
Riesling is the undisputed king of Alsace grapes, covering 22.5 percent of the vineyard area and producing some of the noblest and most age-worthy wines in the region, including Vendange Tardive, Sélection de Grains Nobles, and Grands Crus.

Dry, refined, and delicately fruity, it has an elegant bouquet of citrus fruit with mineral or floral notes. A typical mature Alsace Riesling is bone dry, with steely acidity and complex mineral and flint aromas. Like its German counterpart, it displays a superb definition of flavours, but with more concentration and alcohol.

It thrives on schist, shale and slate soils that convey oily, petrolly, mineral aromas to the wine.
Silvaner/Sylvaner
A white grape of uncertain origin that is planted in Alsace and more widely in Germany. In Alsace where it is known as Sylvaner, it is gradually being replaced by Pinot Blanc and Riesling - what is left over usually ends up being blended with other varieties and labelled Edelzwicker or being bottled as AC Alsace.
In Germany it represents around 10% of the total plantings and for years and it had a reputation for high acidity, neutral wines, low in aroma and fruit. However today much better wines are being produced through selection of better sites, lower yields, and crucially through harvesting at optimum ripeness - if unripe Sylvaner makes an exceedingly green and mean wine. The very best examples are from Franken.