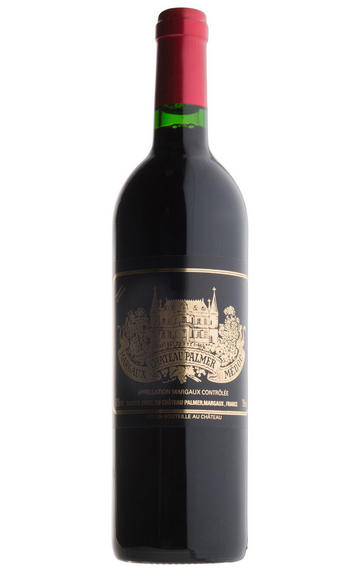 2010 Ch. Palmer, Margaux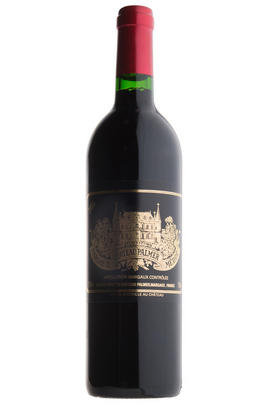 About this WINE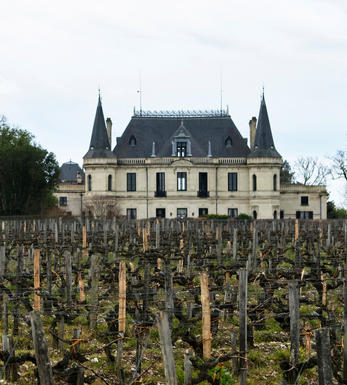 Chateau Palmer
Château Palmer is a leading wine estate in the Margaux appellation on the Left Bank of Bordeaux. Though officially ranked a third growth in 1855, the quality of its wines has firmly established Palmer as a top Super Second.

Within its appellation, Palmer is the closest rival to their first growth neighbour, Château Margaux. At their best, such as with the legendary 1961 vintage, the wines of Château Palmer are among the greatest anywhere in Bordeaux. Since 2004, the estate has been led by the charismatic and ambitious Thomas Duroux. Bordeaux native Duroux became the estate's Director aged just 34, following a stint making wine in Bolgheri at Ornellaia. The technical team began experimenting with biodynamic farming in 2009 and today Palmer is among the leading biodynamic vineyards in Bordeaux. A growing number of classified growths have since started to follow the example of Palmer and its fellow early adopters Pontet-Canet and Climens.

Situated in the commune of Cantenac, the property lies just outside the village of Margaux proper. Its 66 hectares of vines sit upon a gravel terrace overlooking the Gironde estuary. The old Médocain adage that the best vineyards have a view of the river is lent some credence here. The vineyard is planted in equal parts to Merlot and Cabernet Sauvignon (47% each), balanced with a little Petit Verdot (6%). The relatively high Merlot content is unusual for the Grands Crus of the Médoc, lending Palmer a unique style for the Left Bank.

The estate dates to the 17th century, though it was not until 1814 that Englishman Charles Palmer took ownership and gave it his name. A future major general of the British army, Palmer spent 30 years expanding the property and, shrewdly, developing the reputation of "Palmer's Claret" in the thriving UK market. His successors, the Pereire brothers, were responsible for building the iconic turreted château that was completed in 1854. In 1938, the estate was bought by four Bordeaux négociant families. The descendants of two – the Sichel and Mähler-Besse families – own the property to this day. In addition to the Grand Vin, the Château Palmer portfolio also includes Alter Ego and Historical XIXth Century Wine.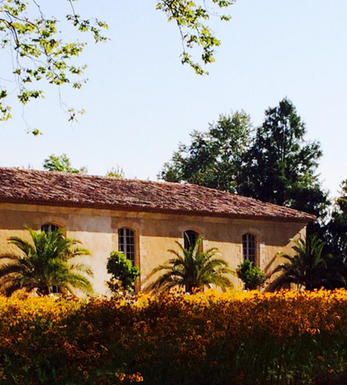 Margaux
If Pauillac can be seen as the bastion of 'traditional' Red Bordeaux, then Margaux represents its other facet in producing wines that are among Bordeaux's most sensual and alluring. It is the largest commune in the Médoc, encompassing the communes of Cantenac, Soussans, Arsac and Labaude, in addition to Margaux itself. Located in the centre of the Haut-Médoc, Margaux is the closest of the important communes to the city of Bordeaux.
The soils in Margaux are the lightest and most gravelly of the Médoc, with some also containing a high percentage of sand. Vineyards located in Cantenac and Margaux make up the core of the appelation with the best vineyard sites being located on well-drained slopes, whose lighter soils give Margaux its deft touch and silky perfumes. Further away from the water, there is a greater clay content and the wines are less dramatically perfumed.
Margaux is the most diffuse of all the Médoc appelations with a reputation for scaling the heights with irreproachable wines such as Ch. Margaux and Ch. Palmer, but also plumbing the depths, with too many other châteaux not fulfilling their potential. There has been an upward shift in recent years, but the appellation cannot yet boast the reliability of St Julien. However, the finest Margaux are exquisitely perfumed and models of refinement and subtlety which have few parallels in Bordeaux.
Recommended Châteaux: Ch. Margaux, Ch. Palmer, Ch. Brane-Cantenac, Ch. Rauzan-Ségla , Ch. Dufort-Vivens, Ch. Ferrière, Ch. du Tertre, Ch. Giscours, Ch. d'Angludet.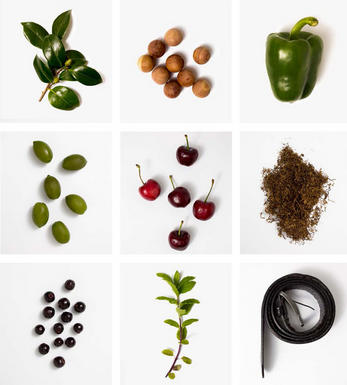 Cab.Sauvignon Blend
Cabernet Sauvignon lends itself particularly well in blends with Merlot. This is actually the archetypal Bordeaux blend, though in different proportions in the sub-regions and sometimes topped up with Cabernet Franc, Malbec, and Petit Verdot.

In the Médoc and Graves the percentage of Cabernet Sauvignon in the blend can range from 95% (Mouton-Rothschild) to as low as 40%. It is particularly suited to the dry, warm, free- draining, gravel-rich soils and is responsible for the redolent cassis characteristics as well as the depth of colour, tannic structure and pronounced acidity of Médoc wines. However 100% Cabernet Sauvignon wines can be slightly hollow-tasting in the middle palate and Merlot with its generous, fleshy fruit flavours acts as a perfect foil by filling in this cavity.

In St-Emilion and Pomerol, the blends are Merlot dominated as Cabernet Sauvignon can struggle to ripen there - when it is included, it adds structure and body to the wine. Sassicaia is the most famous Bordeaux blend in Italy and has spawned many imitations, whereby the blend is now firmly established in the New World and particularly in California and Australia.
Critics reviews
Tasted at the Chteau Palmer vertical in London, the estate team regard the 2010 Chteau Palmer as their best since the 1983. This showing did nothing to suggest otherwise. It offers stunning precision on the nose: incredibly fresh and vibrant with the same spine-tingling level of mineralit as the 2005. What they both share is a Pauillac-like graphite seam that runs from start to finish. Like the 2005, there is a beguiling symmetry here, more focused and linear than the sumptuous 2009, yet with sensational length that makes you wonder what on Earth it will taste like in another 10-15 years. I would keep this in your cellar for another decade at least and it may well merit a higher score down the line. Tasted May 2015.
Neal Martin - 30/05/2016
54% Merlot, 40% Cabernet Sauvignon, 6% Petit Verdot. Very dark purple. Amazingly sweet and luscious on the nose. Incredibly sweet and distinctive – pure pleasure at first. Very round and luscious and has massive polish. Incredibly open at this stage – will it close up, I wonder? But underneath, a great stew of tannins lurk..! Great freshness but no leafiness. This is already carrying the Palmer hallmark in spades and its only on the finish that one sees the strong vintage character. Nothing excessive.
(Jancis Robinson MW- jancis robinson.com 18 Apr 2011)

This dense red offers a big core of currant, plum and cassis, with lots of buried violet and anise. Really loaded on the back end, this is very muscular, but still velvety. Features saturated fruit on the finish, but stays restrained. Should be very long-lived.
(James Molesworth – The Wine Spectator –  Mar 2011)
The 2010 Palmer is one of the superstars of the vintage, a blend of 54% Merlot, 40% Cabernet Sauvignon and 6% Petit Verdot, which is just slightly different than what I indicated two years ago. The alcohol level hit 14.5%, and the wine comes across like a more stacked-and-packed version of their 2000. It is tannic and backward, but has a sensational black/purple color and a gorgeous nose of camphor, barbecue smoke, blackberry and cassis. Full-bodied, with oodles of glycerin but a relatively healthy pH, this wine has a precision and freshness that belie its lofty alcohol and extravagant concentration. This is a sensationally rich, full-throttle Palmer that could well end up being one of the all-time great wines made at this estate. It needs a good 7-10 years of cellaring and should keep for 50 or more years.

There's no question that Thomas Duroux and the staff at Palmer are producing wines of first-growth quality, and have been for nearly a decade
(98+ Robert Parker- Wine Advocate- Feb 2013)

The 2010 Palmer, which is 50% Merlot and the rest mostly Cabernet Sauvignon except for 6% Petit Verdot, is a huge, inky/purple-colored wine with notes of camphor, incense, blackberry, espresso roast, and subtle barbecue smoke. Extremely full-bodied and unbelievably powerful (14.5% natural alcohol, but with a rather standard pH of 3.75), this wine is going to be one of the great classics ever to emerge from this iconic chateau. It is extremely tannic, but the tannins are eclipsed by the extravagant concentration of fruit, unctuosity, and density of this wine. This will be a Chateau Palmer to put away for 10 years and drink over the following 40+.
(95-97 Robert Parker- Wine Advocate- May 2011)
Superb richness and already showing a velvety texture, wonderful freshness and flavours that keep on growing, a magnificent Palmer wine for the 2010 vintage.
(Steven Spurrier – Decanter – Apr 2011)
Another brilliant release from Palmer, right up there with 2005 and 2009 and with an almost identical varietal make up to last year. Polished and aromatic, with sweet cedarwood notes on the nose, plenty of colour, vigorous tannins and elegant flavours of red fruits and orange zest. This château is enjoying a rich vein of form at the
moment. Sure to be in demand this year.