About this WINE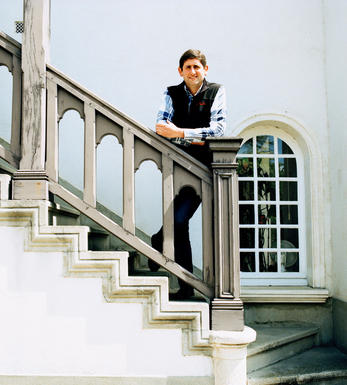 Vina William Fevre
William Fèvre, who is the largest owner of Chablis Grand Cru vineyards, first became involved in Chile in 1989. His reasoning was twofold: firstly, he was frustrated with the authorities in Chablis who were restricting him from extending his plantings of Chardonnay and secondly, he was attracted by the sheer quality of the fruit that is to be found in the best Chilean vineyards. In 1991 he joined forces with local producer Victor Pino and Vina William Fèvre was established.
A winery was established in 1995 at Fundo San Luis de Pirque in the heart of the Maipo Valley just outside Santiago. The company now owns 3 vineyards where Chardonnay, Cabernet Sauvignon, Merlot, Pinot Noir and Carmenère are grown. 75% of the production is of red wines and the combination of super-ripe New World fruit and French winemaking techniques has been spectacularly successful.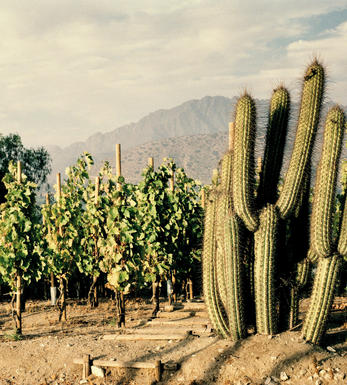 Maipo
Maipo Valley, the northernmost within Central Valley, is one of Chile's most prominent wine regions. It is located east of San Antonio and Casablanca Valley and north of Rapel Valley, and is nestled between two mountain ranges, the Andes and the Coastal Mountains, with Chile's capital city, Santiago, sitting in the middle.
Maipo is renown for its exceptional Cabernet Sauvignon, ripe, subtle, spicy and complex with its signature, powerful eucalyptus and blackcurrant flavours. It amounts for over 60% of the regions 10,000ha. Merlot, Chardonnay and Carmenere are also important.
Maipo plays host to several major, quality Chilean wine companies, including Almaviva, Concha y Toro, William Fevre, Santa Rita, De Martino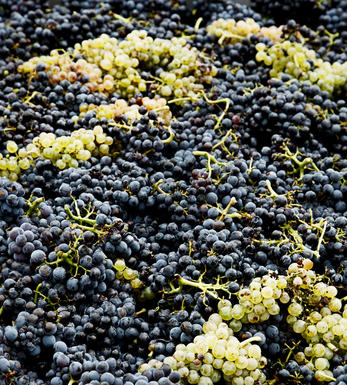 Cab.Sauvignon & Carmenère
Carménère is considered as an ideal blending partner with Cabernet Sauvignon, as well as with other Bordeaux varieties (Merlot and Cab. Franc)

Carmenère
Chile is the bastion of the Carmenère grape today but during the early19th century it was one of the most widely cultivated grape varieties in the Médoc and Graves regions of Bordeaux where it dominated as blending partner of Cabernet Franc. However its susceptibility to the twin evils of phylloxera and oidium led to growers uprooting it in the 1860s and replacing it with better yielding grape varieties such as Merlot.

It was first introduced in Chile (where it is also known as Grand Vidure) in the 19th-Century where it thrived on the country's phylloxera-free vineyards, as most of its vines are planted on native rootstock. For a long time it stayed in obscurity, as it was mixed with Merlot plantings in the vineyards but now is being identified, vinified and labelled separately.

In Chile it is typically blended with Cabernet Sauvignon and Merlot, imparting succulent and luxurious fuitness. Many of the country's flagship wines incorporate judicious proportions of Carmenère in blends; Almaviva, Neyen, Sena. It is increasingly being bottled as a single varietal wine. Carmen and De Martino were two of the first wineries to champion the grape as the signature varietal of Chile.

Carmenère wines are deeply coloured and are usually well structured with smooth, well-rounded tannins, and ripe berry fruit flavours. Cooler climate regions, like the coastal Limari in Chile, produce an earthy, leaner, more elegant style with crunch red fruit and green pepper flavours. Warmer climates, like in Maipo, give concentrated, heady wines, inky-coloured and with opulent notes of dark chocolate, soy sauce and black pepper.

Cabernet Sauvignon
It is the most famous red wine grape in the world and one of the most widely planted.
It is adaptable to a wide range of soils, although it performs particularly well on well-drained, low-fertile soils. It has small, dusty, black-blue berries with thick skins that produce deeply coloured, full-bodied wines with notable tannins. Its spiritual home is the Médoc and Graves regions of Bordeaux where it thrives on the well-drained gravel-rich soils producing tannic wines with piercing blackcurrant fruits that develop complex cedarwood and cigar box nuances when fully mature.