Critics reviews
The 2013 Estate Tinto, with just M.O.B. on the label, is about 50% Touriga Nacional, with Alfrocheiro (30%), Jaen (15%) and Baga (5%), aged for 12 months in a 70/30 mixture of used and new French barriques. It comes in at 12.5% alcohol. This elegant and pointed blend has fine tension on the finish, with good acidity and some tannic pop as well. Showing all that Do finesse, it is beautifully constructed. It should age gracefully, given its structure and acidity. As I retasted this, it grew on me. Its power and complexity (touches of beef, amber and red fruits) make it a big winner. It is also nicely aromatic and a perfect food wine.
Mark Squires - 31/08/2017
About this WINE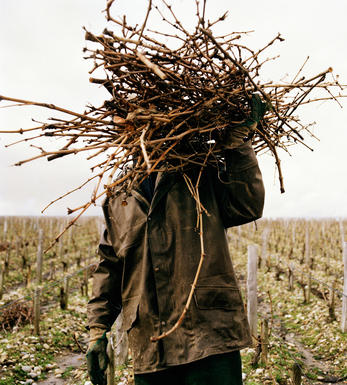 M.O.B. Moreira, Olazabal & Borges
M.O.B stands for the three Portuguese winemakers behind this project, Quinta de La Rosa's winemaker and owner of Quinta de Poeira Jorge Moreira, Quinta de Vale Meao's Francisco Olazabal and Passadouro winemaker and co-owner of Wine and Soul's Jorge Serôdio Borges. Having been colleagues and friends since their oenology university days they decided to take their friendship to the next level and make wine together, but outside of the Douro and in a region where they all feel has incredible potential for producing quality wines with ageing potential. This region is in the Dão Valley, where currently it is dominated by large scale co-operatives producing wines in significant volumes. All three spoke of how it would be a mistake to replicate the Douro, instead using the poor granite soils and the marked cool nights to their advantage in producing pure, linear style wines, with alcohols of around 12.5%.

Jorge Serôdio Borges kindly drove us two hours due South of Pinhão to where their vineyards and winery (5 minutes down the road) are situated, to visit a region that is in stark contrast to the Douro Valley, but by no means less impressive. We left Pinhão at mid-day and the temperature was 30 degrees, when we stepped out of the car into the vineyard it was significantly cooler at 23 degrees, misty and with a noticeable breeze blowing through the vines. This, along with the important diurnal changes help maintain the high acidity levels of the region.

The M.O.B collective have a 10 year lease (estate was formerly known as Quinta de Corujão) and all being well, they hope to buy the vineyard and its winery in due course. They have two vineyards on rolling hills, both situated between the towns of Seia and Gouveia, one totaling 8 hectares and the other that is slightly steeper totaling 2 hectares. The vineyards are protected by the Serra D'Estrela mountains nearby, which protects (along with other mountain ranges throughout the Dão Valley) from the heat of the North, as well contributing to the wind and rain that their vines are exposed to. The vineyards are also surrounded by rugged shrub land, trees and large granite rocks, with vineyards are few and far between.
Fiona Hayes, Wine Buyer

Working with indigenous grape varieties are the priority for the three winemakers at M.O.B, which include some old vine Baga, Touriga Nacional, Alfrocheiro, Bical, Encruzado, Jaen and Tinta Roriz.

Their old, low yielding vines are planted on 100% granite soils, with planting at 4500 vines/hectare and benefit from water coming from the one of four wells on the property. Lack of water is not an issue here however, as it often rains during vintage, meaning rot poses a threat when the grapes haven't yet reached full physiological ripeness. Unlike the common practice of the Douro, the grapes are fermented separately and blended later for both the red and white, to understand how the grapes work in this terroir.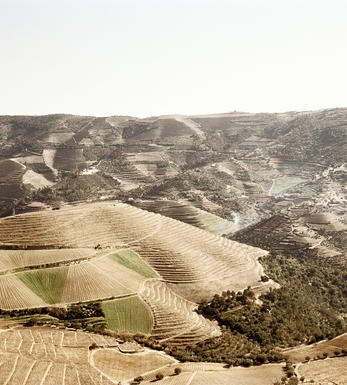 Dao
The entrance of Portugal into the European Community in 1986 marked a watershed for regions like Dão, with an influx of investment, modern equipment and knowledge encouraging a real turnaround in quality and style.
From the 1950s to the 1980s producers were obliged to deliver their grapes to local co-operatives; facilities that largely lacked both the tools and know-how to make good wines. But from the mid-1980s, individual producers began increasingly bottling and selling their own wines, while new faces invested in the region often purchasing small, high-quality, low-yielding vineyards. There are still many, however, who continue to work to a high-yield philosophy and sell their grapes to co-operatives or large wine companies.
Located in the heart of the Beira Alta, south of the Douro, the Dão DOC covers about 20,000ha of vineyards. It is home to probably Portugal's top red grape variety, Touriga Nacional, and gets its name from the eponymous river that flows through the region. It is cool and dry, bordered by granite mountains: Caramulo and Buçaco to the west, Lapa, Leomil, Nave and Cascalheira to the north, and the Serra da Estrela to the east and south. The best vineyards are located relatively high up at an altitude of between 200 and 500 metres, often in the foothills of the aforementioned mountains. Most soil is granite-based which bestows the wines with a good acidity that helps them age.
Dão's whites tend to be crisp, fresh, fragrant and well-balanced and are made from Encruzado, Malvasia Fina, Bical, Verdelho, Cercial, Barcelo and Assario Branco. The principal varieties (castas) for the reds are Touriga Nacional, Tinta Roriz (aka Tempranillo), Alfrocheiro Preto, Jaen, Bastardo and Tinta Pinheira. At their best they yield intense, spicy reds with a wonderful perfume, substantial tannins and fresh acidity.
Recommended Producer: Callabriga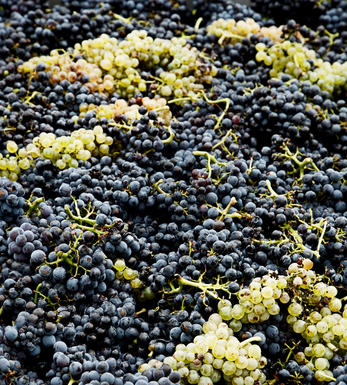 Other Varieties
There are over 200 different grape varieties used in modern wine making (from a total of over 1000). Most lesser known blends and varieties are traditional to specific parts of the world.