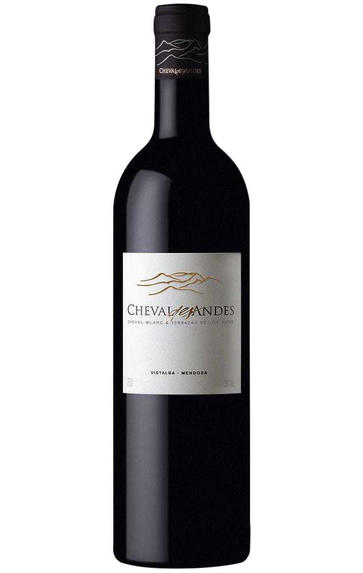 2013 Cheval des Andes, Mendoza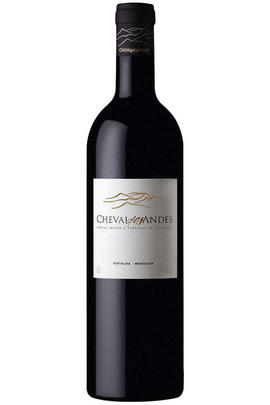 About this WINE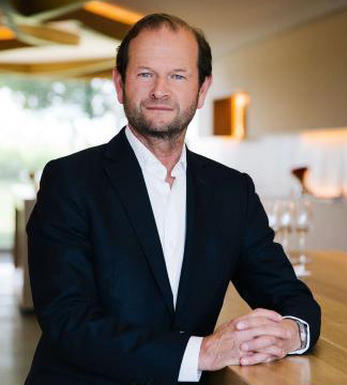 Cheval des Andes
Described as a 'New World Grand Cru', Cheval des Andes is a high-end wine project that is a collaboration between Terrazas de los Andes and Pierre Lurton of Cheval Blanc. The joint venture was proposed by Pierre Lurton in 1999 when he realized the potential for top quality wines that existed in certain sites in Mendoza. Lurton was eager in connecting again with the grape of Saint Emilion's past: Malbec. A grape that was decimated by phylloxera in the 1860s from its position as one of the most important varieties in Saint Emilion and Pomerol. It has since been reincarnated at Cheval des Andes in an un-grafted form in Argentina, producing some of the world's best Malbecs in recent years. Cheval des Andes wines are a blend of Malbec and Cabernet Sauvignon grapes from the high elevation, old vine vineyard "Las Compuertas" near Mendoza.

To Lurton, Cheval des Andes is an "exotic wine with a Bordelais touch". To Nicolas Audebert, its winemaker and a French ex-pat who used to make Krug and Veuve Clicquot, it's the "best of two worlds: a combination of the intensity of Argentinian fruit but dressed in a very elegant way with that French style".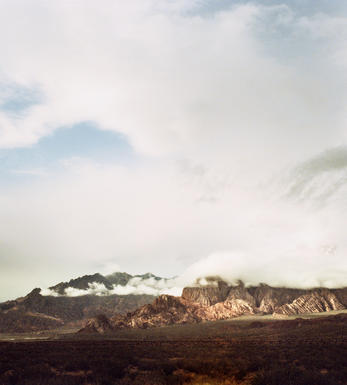 Mendoza
With its western borderline dominated by the Andes and its 146,000 hectares of vineyards representing 70% of the country's wine production, Mendoza is Argentina's biggest and most important wine-growing province.
Mendoza's vineyards are a haven to Old World varieties including Cabernet Sauvignon, Merlot, Syrah, Tempranillo, Bonarda, Sangiovese, Barbera, Chardonnay, Sauvignon Blanc and Chenin Blanc. The province's signature grape is Malbec.
Mendoza still produces large amounts of inexpensive wine for domestic consumption, as well as grape concentrate, but the sub-region of Luján de Cuyo stands out with some lovely velvety Malbecs, while the cool, gravelly Maipú is best for Cabernet Sauvignon.
The most exciting area in Mendoza for fine whites, however, is the Uco Valley, that has the highest vineyards, up to 1,200 metres above sea level. Chardonnay, Sauvignon, Chenin, Pinot Grigio and Torrontés fare particularly well in its cool climate. Its sub-region of Tupungato produces Argentina's best Chardonnay.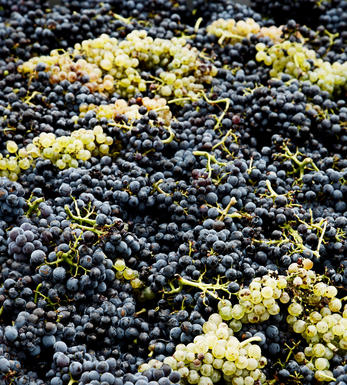 Other Varieties
There are over 200 different grape varieties used in modern wine making (from a total of over 1000). Most lesser known blends and varieties are traditional to specific parts of the world.
Critics reviews
At Cheval des Andes they consider 2013 as a warm vintage, because even if the winter saw average temperatures, the spring and summer were warmer than normal. The 2013 Cheval des Andes came up to 67% Malbec, 26% Cabernet Sauvignon and 7% Petit Verdot mostly from their vineyards at Las Compuertas at some 1,1000 meters altitude and some fruit from their 15 hectares at La Consulta in the Valle de Uco, that they use when they don't find it too ripe. Even if they tend to pick early, the bottled wine is a ripe and heady blend hitting the scale at 15% alcohol fermented relatively warm (28 degrees Celsius) for some 25 days. After malolactic in tank, all different lots go into barrel and they try to make the blend as soon as possible, usually during the first winter so the wine ages together for some 15 to 18 months in French oak barriques. They have reduced the amount of new wood used (only 30%) to avoid overwhelming the fruit with aromas but providing complexity and clarifying the wine naturally. From this vintage onward they have been able to not acidify the wine, as they changed their approach to viticulture, and they are now able to burn the green notes and harvest early, with natural acidity and lower alcohol. The key to this is to get something like 30-35 hectoliters per hectare. I think this is absolutely the right approach, and this change started in 2010--with 100% estate fruit, no oenological products used, fresh maturity without greenness through lower yields. In 2013, they consider they have achieved what they want, but kept improving in 2014, 2015 and 2016. The 2014 had just been bottled and I didn't have the chance to taste it, but they told me they prefer 2014 to 2013. If that is the case, 2014 should be mind-blowing, because 2013 is simply superb. To Pierre Olivier Clouet, another key point is how to manage irrigation. The result of all this is more and more precise wines, with greater definition, purity and freshness. They are also avoiding residual sugar, so the wines are completely dry. They also started to work with 500-liter oak barrels, trying to find the integration of the oak keeping the percentage of new barrels but using larger ones. Malbec is quite sensitive to oak, and again, this approach has worked perfectly here. Finally, they are also moderating extraction, with a longer maceration but less pumping over, because with too much pumping over you have the risk of extracting too much dry tannin. It has great balance and freshness, with great elegance, and super-refined tannins. I've never tasted such an elegant Cheval des Andes, all about finesse and balance. Bravo to the new team! I'm really looking for ward to tasting the following vintages. 70,000 bottles produced. It was bottled in March 2015.
Luis Gutirrez - 28/12/2016
The purity of fruit is so impressive here with flowers, dark fruit, and strawberries. Full body, ultra-fine tannins, and a focus and beauty that makes you think. So long and elegant. 67% Malbec, 25% Cabernet Sauvignon and 8% Petit Verdot.
98/100. James Suckling.