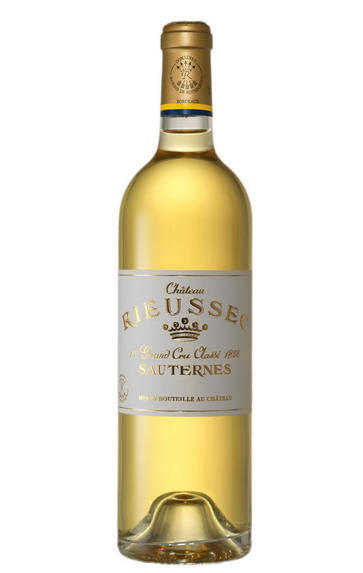 2014 Château Rieussec, Sauternes, Bordeaux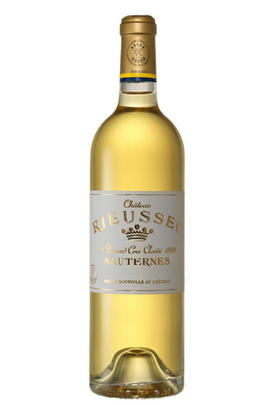 Critics reviews
The Château Rieussec 2014 is a blend of 93% Semillon, 5% Sauvignon Blanc and 2% Muscadelle, picked from 15 to 29 October through seven tries, the yield half the normal crop at 13 hectoliters per hectare. Charles Chevalier, how lest we forget started here and not chez Lafite, told me that the beginning of September had overripe grapes with passerillage – the second part had very good levels of botrytis. The blend is from these two parts. The bouquet is very well defined with crystal clear honeysuckle and white peach scents. The palate is beautifully balanced with nigh on perfect acidity that makes this seem just so…effortless. I would like to see a little more persistence on the finish, but otherwise this is classic Rieussec that might...and I stress might...just give that Sauternes beginning with the 25th letter of the alphabet, a run for its money.
Drink 2018 - 2045
Neal Martin, Wine Advocate (April 2015)
Tasted blind. Light but well balanced and as though made for the aperitif market. Easy-peasy. Some suggestion of the boudoir.
Drink 2020 -2032
Jancis Robinson MW, jancisrobinson.com (December 2018)
Layered botrytis that gives the wine both its richness and dense texture. It is sweet but with a dry core and crisp acidity, it will age well. It is going to be a beautiful wine, with tropical fruits, apricots and wonderful final acidity.
Drink from 2025
Roger Voss, Wine Enthusiast (January 2017)
About this WINE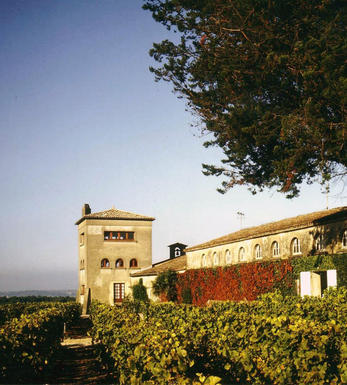 Chateau Rieussec
Château Rieussec is one of the richest and most exotic of all Sauternes, producing particularly good wines in the late 1980s and the mid 1990s. Rieussec has been owned by Domaines Barons de Rothschild since 1985 and is located at one of the highest points of Sauternes in the village of Fargues where its vineyards border those of Château d`Yquem.
Rieussec's 75 hectares of vineyards are planted with 89% Sémillon, 8% Sauvignon Blanc and 3% Muscadelle. Yields are low and the grapes are fermented in stainless steel tanks and oak casks before being matured in oak barriques (70% new) for 18-24 months.
Rieussec produces a classic full-bodied Sauternes that is deep golden-yellow in colour and packed with lusciously sweet, honeyed fruits. Classsfied as a 1er Cru Classé, its best vintages rival those from d`Yquem.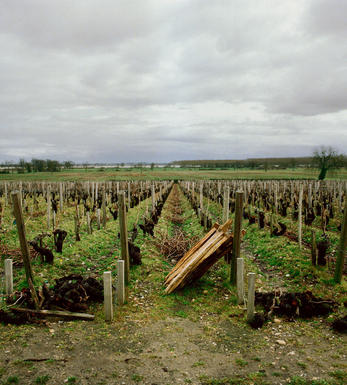 Sauternes
Sauternes is where arguably the world's finest sweet white wines are produced. The Sauternes appellation actually consists of five communes: Barsac, Preignac, Bommes, Fargues and Sauternes itself. Barsac is also an appellation in its own right.

Sauternes literally has an atmosphere different from any of the other major communes. At the southern tip of the Graves,close to the Garonne, not only is the land hillier and decidedly more bucolic but it also enjoys a specific mesoclimate of evening autumn mists which linger until well into the following day, unless burnt off by warm sunshine.

The mists are caused by the cool, spring-fed waters of the Ciron River meeting the warmer tidal Garonne, and the result is an ideal environment for the growth of the mould botrytis cinerea. When its arrival is felicitous, it feeds on the water in the ripe grapes, dehydrating them and leaving sweet, shriveled fruit.


Other regions in Bordeaux (ie Cadillac, Loupiac) produce wines in a similar style from the same method, but none achieve the profundity and complexity of Sauternes.

Recommended Châteaux : Ch. D'Yquem, Ch. Climens (Barsac), Ch. Suduiraut, Ch. Rieussec, Sigalas- Rabaud, Ch. Coutet (Barsac), Ch. de Fargues, Ch. Lafaurie-Peyraguey, Ch. Doisy-Védrines (Barsac), Chateau Partarrieu, La Tour Blanche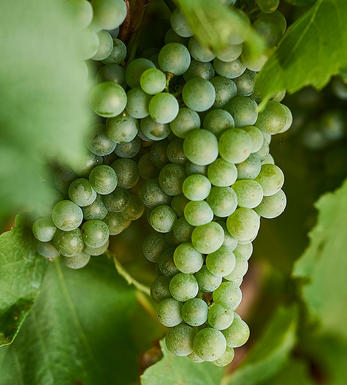 Sauvignon Blanc & Sémillon
The blend used for White Graves and Sauternes and rarely encountered outside France. In the great dry whites of Graves, Sauvignon Blanc tends to predominate in the blend, although properties such as Smith Haut Lafite use 100% Sauvignon Blanc while others such as Laville Haut Brion have as much as 60% Sémillon in their final blends. Sauvignon Blanc wines can lose their freshness and fruit after a couple of years in bottle - if blended with Sémillon, then the latter bolsters the wine when the initial fruit from the Sauvignon fades. Ultimately Sauvignon Blanc gives the wine its aroma and raciness while Sémillon gives it backbone and longevity.
In Sauternes, Sémillon is dominant, with Sauvignon Blanc playing a supporting role - it is generally harvested about 10 days before Sémillon and the botrytis concentrates its sweetness and dampens Sauvignon Blanc`s naturally pungent aroma. It contributes acidity, zip and freshness to Sauternes and is an important component of the blend.