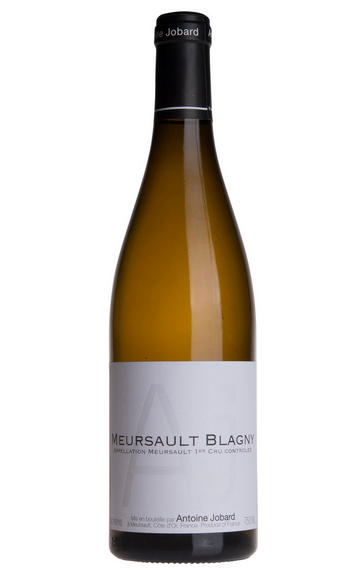 2016 Meursault, Blagny, 1er Cru, Domaine Antoine Jobard, Burgundy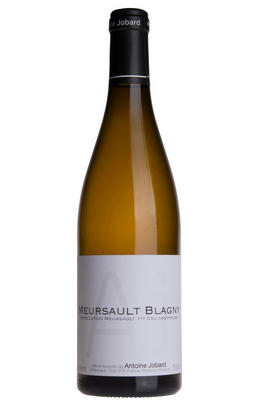 Critics reviews
The 2016 Meursault Blagny 1er Cru has an understated bouquet at first that unwinds with subtle peppermint scents that complement the green apple and light kiwi fruit aromas. It feels delicate and never wants to grab your attention. The palate is medium-bodied with a fine line of acidity, one of Jobard's more saline wines in 2016, with very impressive control and density on the finish. You can feel this lingering in the mouth long after it has departed.
Neal Martin - 29/12/2017
About this WINE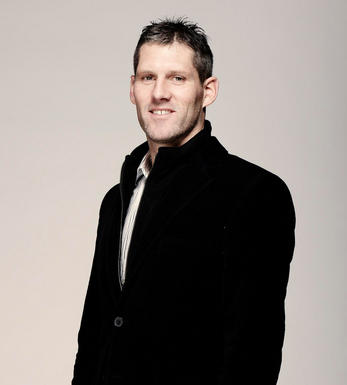 Francois et Antoine Jobard
François Jobard is as quiet as they come. He has been making top rate Meursault for 50 years in a very understated way, starting work with his father in 1957. However tastings at the domaine have become a little more voluble, since 2002 when son Antoine joined François, the label mentioning both names. This quiet and unassuming grower has nearly 5 hectares of vines in Meursault and produces a minuscule 2,000 cases a year. From 2007 the design has changed and the name has evolved to Domaine Antoine Jobard. But Clint Eastwood look-alike François has still been in evidence when I go to taste at the domaine.

The winemaking is traditional here - Jobard abhors the excessive use of new oak and extended lees stirring which he feels merely serve to flatter the wines when young, yet add little to their long-term ageing potential. If you like Meursaults that are big, broad and oaky, and are as yellow as French headlights, then this may not be the domaine for you. However, if you like Meursaults that are taut, mineral, complex and refined, then François Jobard is your man. Like their maker, his wines reflect an unhurried restraint, competence, dedication and precision, giving them complex and elegant characteristics.

His wines are not flamboyant but are graceful and steely and display astonishing mineral intensity and finesse. François Jobard wines taste superb in the barrel but then need years in bottle before they show their qualities. They are aged in barrel for two years and then bottled with a reasonably heavy dose of sulphur to ensure their longevity at the expense of youthful charm. Probably the key to this style though is the decision not to settle the solids out of the juice before it goes to barrel for fermentation. Antoine does not intend to make significant changes, except to the label, though there will surely be some fine tuning. Already the wines are bottled just a few months earlier, to avoid a second summer in barrel.

Their small plot of Blagny rouge which always made a rather austere wine has been pulled out and replanted with chardonnay so the domaine is now entirely white.

Jasper Morris MW, Burgundy Wine Director and author of the award-winning Inside Burgundy comprehensive handbook.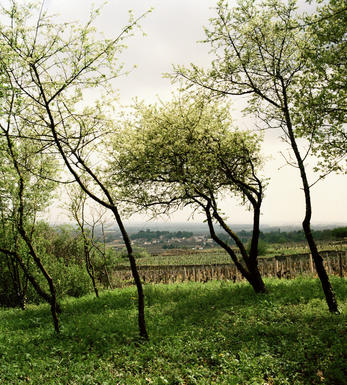 Meursault
There are more top producers in Meursault than in any other commune of the Côte d'Or. Certainly it is the most famous and popular of the great white appellations. Its wines are typically rich and savoury with nutty, honeyed hints and buttery, vanilla spice from the oak.

Even though it is considerably larger than its southerly neighbours Chassagne and Puligny, Meursault contains no Grands Crus. Its three best Premiers Crus, however – Les Perrières, Les Genevrières and Les Charmes – produce some of the region's greatest whites: they are full, round and powerful, and age very well. Les Perrières in particular can produce wines of Grand Cru quality, a fact that is often reflected in its price. Meursault has also been one of the driving forces of biodynamic viticulture in the region, as pioneered by Lafon and Leflaive.

Many of the vineyards below Premier Cru, known as 'village' wines, are also well worth looking at. The growers vinify their different vineyard holdings separately, which rarely happens in Puligny or Chassagne. Such wines can be labelled with the 'lieu-dit' vineyard alongside (although in smaller type to) the Meursault name.

Premier Cru Meursault should be enjoyed from five to 15 years of age, although top examples can last even longer. Village wines, meanwhile, are normally at their best from three to 10 years.

Very occasionally, red Meursault is produced with some fine, firm results. The best red Pinot Noir terroir, Les Santenots, is afforded the courtesy title of Volnay Santenots, even though it is actually in Meursault.

305 hectares of village Meursault. The best vineyards include Clos de la Barre, Tesson, Chevalières, Rougeot, Narvaux
132 hectares of Premier Cru vineyards (17 in all). The finest vineyards include Les Perrières, Les Genevrières and Les Charmes
Recommended producers: Comte Lafon, Arnaud Ente, Coche Dury, Guy Roulot, Jean-Philippe Fichet, Patrick Javillier, François Jobard, Michel Bouzereau
Recommended restaurant: Le Chevreuil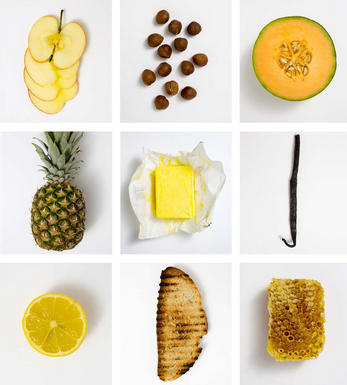 Chardonnay
Chardonnay is the "Big Daddy" of white wine grapes and one of the most widely planted in the world. It is suited to a wide variety of soils, though it excels in soils with a high limestone content as found in Champagne, Chablis, and the Côte D`Or.

Burgundy is Chardonnay's spiritual home and the best White Burgundies are dry, rich, honeyed wines with marvellous poise, elegance and balance. They are unquestionably the finest dry white wines in the world. Chardonnay plays a crucial role in the Champagne blend, providing structure and finesse, and is the sole grape in Blanc de Blancs.
It is quantitatively important in California and Australia, is widely planted in Chile and South Africa, and is the second most widely planted grape in New Zealand. In warm climates Chardonnay has a tendency to develop very high sugar levels during the final stages of ripening and this can occur at the expense of acidity. Late picking is a common problem and can result in blowsy and flabby wines that lack structure and definition.

Recently in the New World, we have seen a move towards more elegant, better- balanced and less oak-driven Chardonnays, and this is to be welcomed.