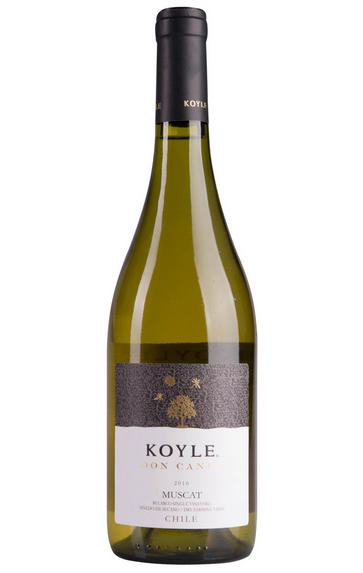 2016 Viña Koyle, Don Cande Muscat, Bularco Vineyard, Itata Valley, Chile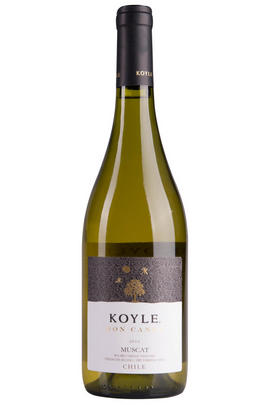 About this WINE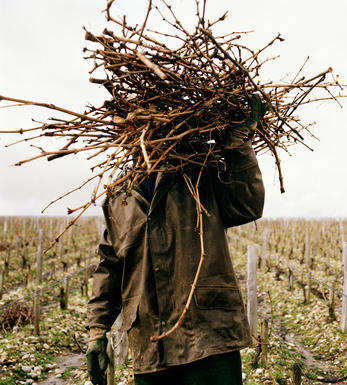 Vina Koyle
Viña Koyle was founded in 2006 by Alfonso Undurraga Mackenna, former CEO of Viñas Undurraga, and his three sons and daughter at Los Lingues in the high Colchagua valley. This 60 hectare wine property has espoused organic and biodynamic principles from its inception.

Benefiting from five differing soils of volcanic origin, the property has taken great care to optimise the grape variety to soil type and vineyard microclimate. The wines are all fermented without excessive extraction to allow the fruit to be expressive and the oak regime is designed to complement rather than overwhelm the nose and palate.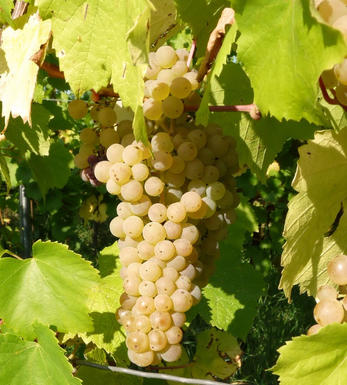 Muscat
Muscat refers to a family of grapes of which there are around 200 different branches. Muscat Blancs à Petits Grains is the most noble of the variety and makes the best and most distinctive wines. It is the only wine grape that produces wines that actually taste of grapes, and can produce a range of wines from pale, bone dry whites, through to golden yellow, rich, sweet wines.
In Alsace, two types of Muscat are grown - Muscat Blancs à Petits Grains and Muscat Ottonel. They are usually blended to produce wines that tend to be light and dry with a fruity, musky character and an intensely aromatic bouquet. Intensely sweet late harvest wines are also produced.
Muscat de Beaumes de Venise is one of the best Vin Doux Naturels in France. This is produced by adding grape spirit to the partly fermented must - the best producers, such as Domaine de Durban, produce deliciously sweet wines with rich grapey aromas balanced by fruity acidity.
In Australia Muscat à Petit Grains is used to produce the fortified Liqueur Muscats of Victoria (esp. Rutherglen). These are extraordinary wines - dark and treacly with a sensational perfume of orange, raisins and honey.
Reviews
Customer reviews
Critic reviews
The third vintage of their first white from Itata, the 2016 Don Cande Muscat from fruit from their nine-hectare vineyard Don Candelario Hinojosa is again produced in a fresh and dry style, with good acidity and marked varietal aromas. There is a 36-hour maceration of the skins, and then the must is put to ferment with indigenous yeasts, mostly in stainless steel, but some 15% of the volume was put, with full clusters, in rolling used 600-liter oak barrels (in an orange wine way) where it also matured for two months in contact with the lees. Twenty percent of the wine was moved to egg-shaped concrete vats for the two months of levage. The orange part provides great volume in the palate, and at the same time they have managed to avoid both the excessive aromas and the very strong bitterness it can get. This is fresh, with low alcohol, easy to drink and very appropriate for food. 5,500 bottles were filled in June 2016.
Luis Gutirrez - 28/04/2017