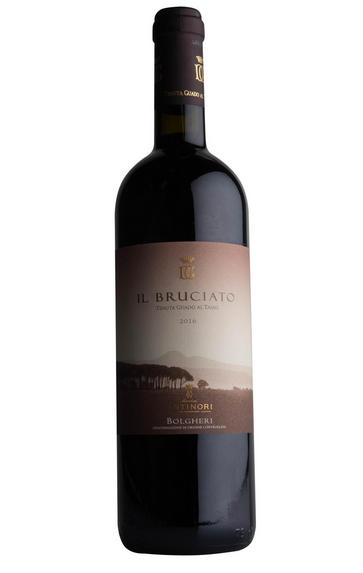 2016 Il Bruciato, Bolgheri, Guado al Tasso, Antinori, Tuscany, Italy
Prices start from £154.00 per case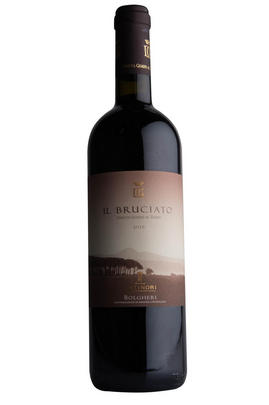 Critics reviews
This is absolutely one of the best value wines you will find in Italy and I suspect beyond. The 2016 Bolgheri Rosso Il Bruciato is a blend of 65% Cabernet Sauvignon, 20% Merlot and 15% Syrah. With more than one million bottles made, there should be no problem finding it at your nearest wine merchant. Once you do locate it, I enthusiastically recommend that you pick up a few cases. This vintage comes together with seamless intensity and smoothness. You get so much dark fruit flavor, paired with soft tannins, spice, smoke and dried blackberry. Il Bruciato pulls off its magic effortlessly. It doesn't try to be anything other than it is: Delicious.
Monica Larner - 06/09/2018
This second wine shows such a great balance of round tannins and juicy, creamy and chocolate character. Full, flavorful and joyful. Salty and juicy. Savory and even meaty. Drink now or hold.
James Suckling
 

About this WINE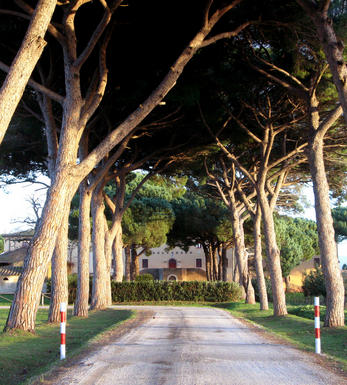 Antinori
Antinori is the most famous name in Italian wine and the influence of Piero Antinori in the last 25 years has been nothing short of revolutionary. Antinori's flagship wine, Tignanello, first appeared in 1971 and caused a sensation by its use of Cabernet Sauvignon in a Sangiovese blend and with its practice of ageing in small French barriques. Antinori was accused of vinous treachery and treason but soon barrique-aged blends of Sangiovese and Cabernet began appearing all across Tuscany.
Solaia is a Cabernet-dominated blend, which, like Tignanello, is from the Santa Cristina estate and is stunningly rich. Tenuta Belvedere is in Bolgheri on the Mediterranean coast .

The Guado al Tasso estate is also part of the small, prestigious Bolgheri DOC zone which has been famous for its Rosé wines since the Seventies: along with the white wines made here, they were awarded the DOC in 1984, which was extended to the reds in 1994. The area is now best-known and admired for its outstanding red wines, the so-called Super-Tuscans. The estate covers over 1,000 hectares, 300 of which are planted with vineyards, and the rest with wheat, sunflowers and olives

Tenuta Guado al Tasso was part of feudal lands of about 4,048 hectares along about 7km of coast and belonged to the Della Gherardesca family, whose roots in this region date back to over 1,200 years ago. In the Thirties the land was inherited by Carlotta della Gherardesca Antinori - mother of Piero Antinori - and her sister, who was married to Mario Incisa della Rocchetta (who took possession of the nearby Tenuta San Guido). There were seven castles on the estate, four of which are still standing, and 86 watchtowers, built 1000 years ago to protect the family from Saracen invaders from the African coast.

There are currently 300 hectares of vineyards at Tenuta Guado al Tasso, situated at an altitude of 45-60m a.s.l. on various types of soil. The varieties planted are Vermentino (a grape variety native to the coastal area of Liguria and northern Tuscany, which has also flourished for many years in Corsica and Sardinia), Sangiovese, Cabernet Sauvignon, Merlot and Syrah. There are also small quantities of other varieties including Cabernet Franc.

Many ideas and resources have been invested in the Guado al Tasso estate, for constant research into improved quality: as a result, a nursery for rooted cuttings was created here in 1994, mainly for the propagation of Vermentino, but also to produce the best possible selections of Sangiovese, Cabernet Sauvignon and Merlot for use in other Antinori estates.

The mitigating influence of the Mediterranean prevents drastic temperature variations and the vines flower and ripen early, thanks to the stable, fairly warm microclimate with its extraordinary light during the final phases of ripening. Thanks to the microclimate of the "Bolgheri amphitheatre", harvesting takes place early here, about two weeks before the Chianti harvest.

The Guado al Tasso estate makes Scalabrone (Bolgheri Rosato DOC) from Sangiovese, Merlot and Syrah, Vermentino di Bolgheri DOC, a monovarietal Vermentino (made for the first time in 1996) and since 1990, the Guado al Tasso Bolgheri DOC Superiore from Cabernet Sauvignon and Merlot grapes.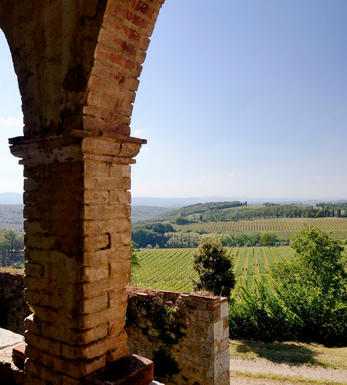 Bolgheri
Bolgheri is a new DOC in the coastal Maremma region which first rose to prominence during the 1970s with the emergence of the so-called Super Tuscan wines like Ornellaia and Sassicaia. These new ventures had rocked the DOC establishment by using high proportions of Cabernet Sauvignon, opting out of the DOC system and relabeling their wines as simply Vino da Tavola (table wine).
Having won universal acclaim and exchanging hands for unprecedented prices (higher even than Tuscany's finest examples), the authorities relented and awarded Bolgheri its own DOC. The actions of the Super Tuscans inspired a generation in Italy, even if some of the wines here have lost a little of their lustre since.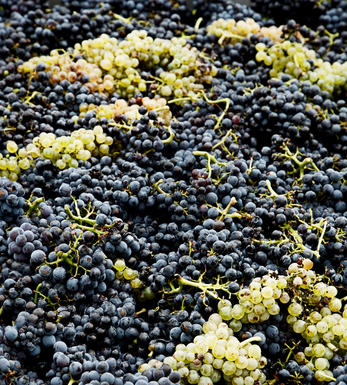 Other Varieties
There are over 200 different grape varieties used in modern wine making (from a total of over 1000). Most lesser known blends and varieties are traditional to specific parts of the world.