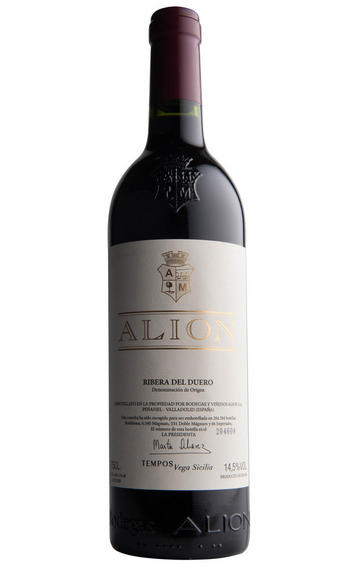 2017 Bodegas Alión, Ribera del Duero, Spain
Prices start from £380.00 per case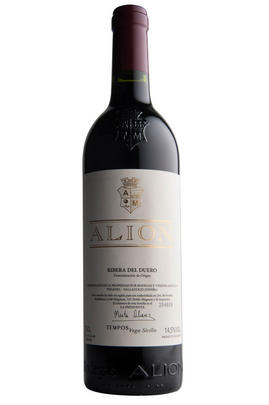 Critics reviews
The 2017 Alión, the only wine produced here, comes from a challenging year marked by spring frost and a warm and dry end of the season, so they reduced the amount of new oak by 8%. It fermented with indigenous yeasts, and 10% of the volume aged in concrete, completely unoaked. The change in the oak regimen helped with the style of the vintage, which was marked by the frost that hit part of the Alión vineyards. Furthermore, the end of the season was warm and dry, and they had to work to control ripeness and power and perhaps the possibility of more aggressive tannins. It's a classical Alión, with some developed aromas, juicy and round but not heavy, with just a tad of earthy rusticity. With time, it develops more balsamic notes and hints of licorice. 230,032 bottles, 7,004 magnums, 614 double magnums and a handful of bigger sizes were produced. It was bottled in June 2019.
Drink 2021 - 2026
Luis Gutiérrez, Wine Advocate (Jun 2021)
It is a firm, hard Alión, with lots of black fruit and hints of ash. A very rooty vintage, rich in humus and organic notes; to decant and to leave open for a while, with a closed nose but which will grow. With all these deep and earthy notes, it surprises with its more polished and fresh palate, with a lot of intensity of flavour, very polished tannins and just memories of forest floor. An Alión with tension, which will undoubtedly evolve very well.
Drink 2020 – 2040
Jancis Robinson, jancisrobinson.com (Feb 2021)
Lots of chocolate and berry with some coffee-bean and vanilla undertones. It's full and layered with plenty of fruit, round tannins and pleasing complexity of smoked and toasted wood. Tar undertone. Very drinkable now, but better after 2022.
James Suckling, jamessuckling.com (Feb 2021)
About this WINE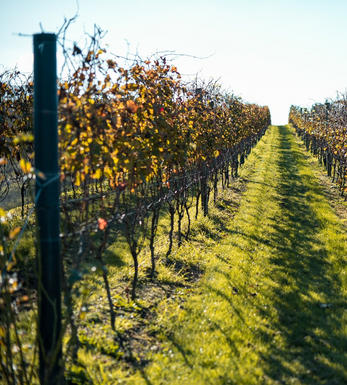 Bodegas Alion
Bodegas Alión was formed in 1986, owned by but run separately to its neighbour, the great Vega Sicilia.

This 85-hectare wine estate was founded by the Álvarez family (who also own the Toro estate Bodegas Pintia) to provide a modern expression of Ribera del Duero. The wine is made with 35 hectares around the winery, as well as a further 50 hectares dedicated to Alión within the historic Vega Sicilia vineyards.


Unlike Vega Sicilia, where we find a merging of traditional and modern winemaking techniques, Alión is made using state-of-the-art equipment. Forward and uncompromising, these are wines with impressive frames and show an alternative side of Tinto Fino (Tempranillo).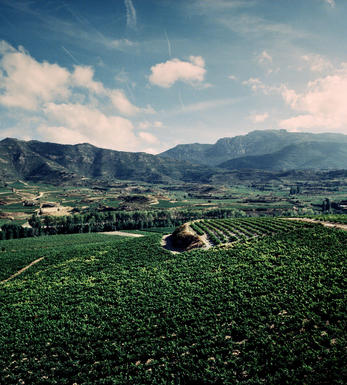 Ribera del Duero
In the last 30 years, Ribera del Duero has emerged from almost nowhere to challenge Rioja for the crown of Spain's greatest wine region. Once known only as the home of Vega Sicilia it now boasts numerous bodegas of outstanding quality like Cillar de Silos, Alión and Hacienda Monasterio. Ribera del Duero was granted its DO status in 1982, at a time when only nine bodegas were operating there, yet today it has over 200 wineries and more than 20,000 hectares of vines. Most of Ribera del Duero's production is red, with only a modest quantity of rosado produced. No white wines are allowed under the DO.
Ribera del Duero owes its success to a combination of factors: firstly, its terroir of schistous sub-soil bears remarkable similarity to other famous winemaking regions such as the Douro and Priorat. Secondly, its microclimate, with its high altitude, hot days and cool nights (a phenomenon known as "diurnal variation"), ensures ripeness while preserving the vivacity of the fruit, aromatic flavours and refreshing acidity.
Thirdly, it has been blessed with an exceptional native grape, Tempranillo (also known as Tinto del País or Tinto Fino). This yields superb, complex red wines that are delicious when young but which also have the capacity to age into magnificent Gran Reservas. Finally, the immense influence of its winemakers has been key – historically, of course, Vega Sicilia, but more recently Peter Sisseck (Hacienda Monasterio) and the indefatigable Aragón family of Cillar de Silos.
The same DO rules govern Ribera's barrel-aged styles as for Rioja: Crianzas are aged for two years before release with at least a year in oak barrels; Reservas must be three years old with at least a year spent in oak; and, finally, Gran Reservas must be five years old before going on sale, with two years spent in barrel. The young (joven) unoaked red wines, called Roble, tend to boast a moreish, vibrant, bramble fruit while the best oak-aged styles of Crianza, Reserva and Gran Reserva show intense, generous fruit, overlaid with notes of vanilla and sweet spice, and wrapped up in polished, elegant tannins.
Recommended producers: Vega Sicilia (including Alión), Cillar de Silos, Hacienda Monasterio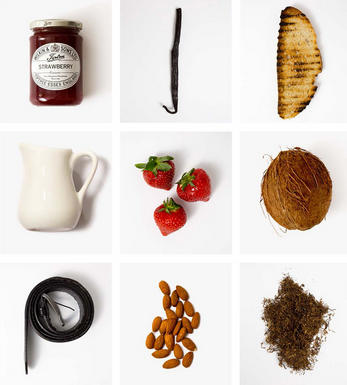 Tempranillo/Tinto Fino
A high quality red wine grape that is grown all over Spain except in the hot South - it is known as Tinto Fino in Ribera del Duero, Cencibel in La Mancha and Valdepenas and Ull de Llebre in Catalonia. Its spiritual home is in Rioja and Navarra where it constitutes around 70% of most red blends.
Tempranillo-based wines tend to have a spicy, herbal, tobacco-like character accompanied by ripe strawberry and red cherry fruits. It produces fresh, vibrantly fruit driven "jovenes" meant for drinking young. However Tempranillo really comes into its own when oak aged, as with the top Riojas where its flavours seem to harmonise perfectly with both French and American oak, producing rich, powerful and concentrated wines which can be extraordinarily long-lived.
In Ribera del Duero it generally sees less oak - the exception being Vega Sicilia where it is blended with Cabernet Sauvignon and Merlot and then aged for an astonishing 7 years in oak and is unquestionably one of the world`s greatest wines.