About this WINE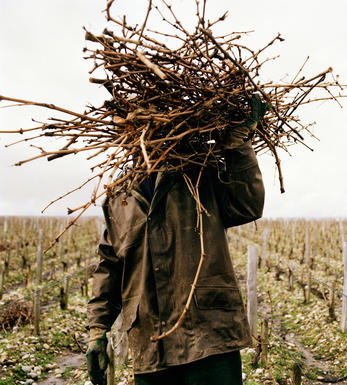 Lis Neris
The province of Friuli in the north-east of Italy is acknowledged as one of the finest sources white wines in the country.
Lis Neris is located just outside the village of San Lorenzo in Friuli, almost equidistant between the Slovenian border to the north and the Izonzo river to the south. Lis Neris, which means "black ladies" in Italian, has been in the hands of the Pecorari family since 1879 - since 1982 it has been run by Alvaro Pecorari.
There are over 70 hectares of Pinot Grigio, Chardonnay, Cabernet Sauvignon and Merlot vines planted on a small plateau of calcareous gravel. During the last ten years massive investments have been made in new cellar equipment and the wines are now better than ever.

The house wines are fermented and matured entirely in stainless steel and display intense mineral characteristics. The top cuvées are fermented and matured in a combination of stainless steel and French oak, which give the wines complexity and depth seldom found in wines from this region.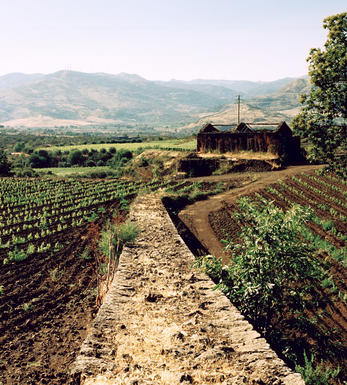 Friuli
Friuli-Venezia-Giulia, a north-eastern province bordering Slovenia, with Trieste as its capital, is responsible for a mere 2% of Italy's production but is significant qualitatively with over 50% of its wines credited as DOC. It has become famous over the last 20 years for relaunching the fortunes of Italian white wine via the Pinot Grigio grape. 
Friuli enjoys an illustrious history stretching back to the Venetic and Celtic tribes of the 6th century BC who cultivated the vine here before fleeing the Hun to found Venice. However, the potential for making quality wines among the Friulian hills was first properly recognised by the Romans, from the area now better-known as Colli Orientali del Friuli and Collio. Thereafter Friuli was occupied by all manner of race and creed: Austrians, Slavs and Germans, each contributing grape varieties to the rich viticultural tapestry. Colli Orientali del Friuli, for example, now boasts 17 different varieties across its 2,000ha.
Until the 1980s the region was in the grip of the cooperatives, released by a new generation armed with stainless-steel tanks and ambitious ideas bent on transforming Italy's white wine scene. They certainly succeeded – not least in bringing Pinot Grigio to a world-wide audience - and their innovative efforts continue today.  
Geographically the region is perfectly situated, with cooling air currents flowing between the Adriatic Sea and the Alpine foothills, while the nearby Carnic and Julian Alps that separate the region from Slovenia reveal an array of fine vineyard sites. The ancient alluvial river floodplains at the heart of the region are home to the DOCs of Friuli-Grave, Isonzo and Friuli-Aquileia. Famed for Pinot Grigio, they are also increasingly a source of some good reds.
Further north, the hillside viticulture and steeply sloping, low-yielding 'ponca' calcareous marl soils of the Colli Orientali del Friuli and Collio DOCs is more challenging and rewarding. This area produces fuller structured, top quality whites from Sauvignon Blanc, Ribolla Gialla, Tocai Friulano and Malvasia Istriana and some impressive reds from Refosco, Pignolo and Merlot.
Recommended Producers:  Lis Neris, Miani, Davino Meroi and Canus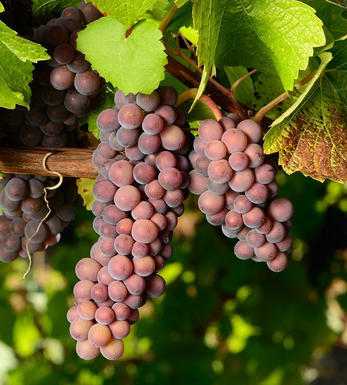 Pinot Gris/Pinot Grigio
A first class grape variety grown in Alsace, where it is known as Tokay Pinot Gris, and in Italy, where it is called Pinot Grigio. In Alsace it is best suited to the deep, clay rich soils found in the north of the region where it produces richly honeyed, dry whites as well as superb sweet late harvest wines. At its best it combines the heady perfume and rich aroma of Gewürztraminer with the acidity one associates with Riesling. It ages very well, developing rich buttery characteristics.
In Northern Italy Pinot Grigio produces many thin undistinguished dry whites. However it comes into its own in Friuli-Venezia and the Alto Adige, where leading producers such as Alvaro Pecorari of Lis Neris produce marvellously rounded, elegant, and mineral laden examples. Pinot Gris is now grown with notable success in Oregon in the USA and in New Zealand.