 2017 Wehlener Sonnenuhr, Riesling Spatlese, Willi Schaefer, Mosel About this WINE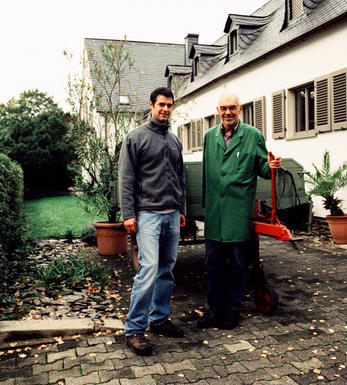 Weingut Willi Schaefer
This small four-hectare Mosel wine estate commands a well-deserved reputation for producing consistently excellent, fine wines. The philosophy of Willi Schaefer and his son, Christoph, is simple: they aim to make their wines as gently as possible, treating the fruit, must and resultant wines with respect. As such, all their wines are treated in exactly the same way in the vineyard and the winery.

In the vineyard there is a meticulous attention to detail and all practices are carried out by hand. The emphasis is placed on healthy, balanced vines producing healthy, balanced fruit. At harvest they aim to be flexible, assessing each plot individually, tasting the grapes regularly and picking them at the optimum time. They are incredibly selective, often passing through each parcel on numerous occasions during the four to five weeks of picking.

In the winery they work using gravity, an approach Christoph feels is important to retain the nuances of fruit and terroir in the wines. They use a pneumatic press that is gentle, slow and steady, avoiding harsh, phenolic juice. The juice is settled naturally in tanks, then racked into large, old barrels for fermentation. They taste each barrel regularly to decide when it is best to stop fermentation. The same applies during élevage – if a wine needs more time to evolve it remains in barrel, but if it feels ready or it is a fruit-dominated vintage, it may be racked to stainless steel tank a little earlier.

The Schaefers believe that fermenting in wood results in wines that are naturally more integrated in character. As such they maintain their barrels with typical care and attention, cleaning them rigorously (and never using any chemicals to do so).
The personality of the vineyards comes through in the final wine with clarity and precision. In Himmelreich the fruit is at the forefront and the minerality is less overt, so the wines usually convey a sense of accessibility and immediate pleasure – but they are no slouches when it comes to ageing.

The Domprobst displays more overt slate notes, with earthy minerality dominating and a more obviously linear form that clearly needs time to show its full potential. These opposing vinous characters owe their personalities to the soils on which they are grown. The deep, grey-blue Devonian slate soil that they share embodies subtle differences at each site. In Himmelreich it is lighter in texture and structure, whereas in Domprobst there is more shale and stone.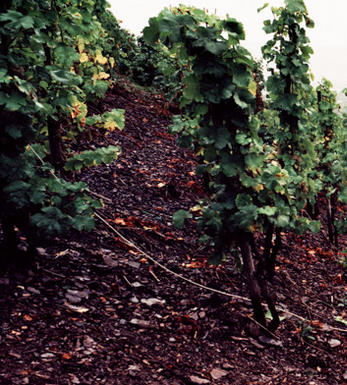 Mosel
The Mosel wine region in Germany is renowned for its high-quality white wines, especially Riesling. Its unique terroir of steep slopes, slate soils, and cool climate contributes to the wines' distinctive character.
Riesling dominates the vineyard plantings, and the region follows a vineyard classification system based on ripeness levels. Historic vineyards, such as Erdener Prälat and Wehlener Sonnenuhr, produce exceptional wines.
The Mosel offers various styles, from crisp Kabinett and rich dessert wines. The region's wine culture is celebrated through multiple festivals, making it a must-visit destination for wine enthusiasts.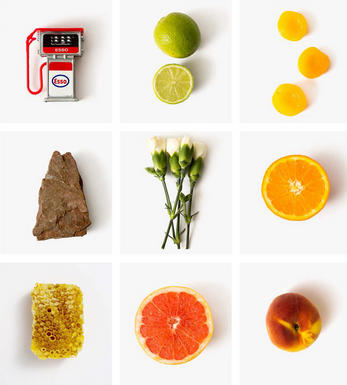 Riesling
Riesling's twin peaks are its intense perfume and its piercing crisp acidity which it manages to retain even at high ripeness levels.
In Germany, Riesling constitutes around 20% of total plantings, yet it is responsible for all its greatest wines. It is planted widely on well-drained, south-facing slate-rich slopes, with the greatest wines coming from the best slopes in the best villages. It produces delicate, racy, nervy and stylish wines that cover a wide spectrum of flavours from steely and bone dry with beautifully scented fruits of apples,apricots, and sometimes peaches, through to the exotically sweet flavours of the great sweet wines.
It is also an important variety in Alsace where it produces slightly earthier, weightier and fuller wines than in Germany. The dry Rieslings can be austere and steely with hints of honey while the Vendages Tardives and Sélection de Grains Nobles are some of the greatest sweet wines in the world.
It is thanks to the New World that Riesling is enjoying a marked renaissance. In Australia the grape has developed a formidable reputation, delivering lime-sherbet fireworks amid the continental climate of Clare Valley an hour's drive north of Adelaide, while Barossa's Eden Valley is cooler still, producing restrained stony lime examples from the elevated granitic landscape; Tasmania is fast becoming their third Riesling mine, combining cool temperatures with high UV levels to deliver stunning prototypes.
New Zealand shares a similar climate, with Riesling and Pinot Gris neck to neck in their bid to be the next big thing after Sauvignon Blanc; perfectly suited is the South Island's Central Otago, with its granitic soils and continental climate, and the pebbly Brightwater area near Nelson. While Australia's Rieslings tend to be full-bodied & dry, the Kiwis are more inclined to be lighter bodied, more ethereal and sometimes off-dry; Alsace plays Mosel if you like.