Critics reviews
My last Chile article questioned whether 2018 had been the best vintage of the last 20 years in the country, so I was very curious to taste the 2018 Almaviva. 2018 was a cooler year with more rain and a later budding and ripening of the grapes, especially in a cooler terroir close to the Andes, as is the case with Almaviva. The harvest was slow, as temperatures went down, further increasing the balance between freshness and ripeness of the grapes. The varietal breakdown is 72% Cabernet Sauvignon, 19% Carmenère (from Peumo), 6% Cabernet Franc and 3% Petit Verdot. The grapes ripened thoroughly, as the 14.9% alcohol of the final blend shows, a little higher than previous years and with similar readings of acidity. The wine feels quite complete and nicely crafted; they use all of their resources and technology to select the perfect grapes that ferment pristinely destemmed and crushed in stainless steel tanks at 25 to 28 degrees Celsius, mostly with selected yeasts. 2018 was a more homogeneous vintage, globally considered one of the best in recent times in Chile. This is still a baby, extremely young and creamy, but it is still approachable; there are no edges, but what's remarkable is the balance and stuffing and all the necessary ingredients for a great development in bottle. This is quite different from 2016; it's a vintage with power and clout, a wine that has fruit and intensity and is balanced, without the concentration and tannins of the 2017. It's a more complete year that combines the finesse of 2016 with more thorough ripeness.
Luis Gutiérrez, The Wine Advocate
This is such a beautifully nuanced red with tobacco, dried herbs, wet earth and currants. Some leather and rose petals, too. Full-bodied and chewy, yet refined with great polish. It's rich and intense at the same time. Very focused center palate. Broad layers of tannin and fruit. A blend of 72% cabernet sauvignon, 19% carmenere, 6% cabernet franc and 3% petit verdot. Better after 2024, but already a joy to taste.
James Suckling
About this WINE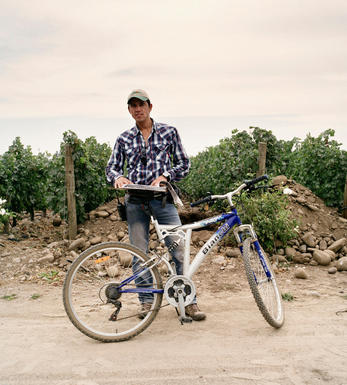 Almaviva
Almaviva was established in 1996 by Baron Philippe de Rothschild of Château Mouton-Rothschild and Concha y Toro. Their aim was to create the first Bordeaux Grand Cru Classé equivalent in Chile. With 40 hectares of Concha y Toro's best Puente Alto vineyards being dedicated to the task and the steady hand of Patrick Leon (winemaker at Mouton and Opus One), the results have been nothing short of spectacular.

Located in the Maipo Valley, in Chile's central zone, Puente Alto was recognized over twenty years ago as offering ideal conditions for growing the Cabernet Sauvignon grape. It is here that 85 hectares have been reserved exclusively for Almaviva.

Characteristic features of Puente Alto include its stony soil, cold, rainy winters, and the hot days and cool nights of its summers. The Almaviva vineyard is tended with meticulous care from pruning to harvest. A revolutionary underground drip irrigation system has been installed, making it possible to deliver the precise amount of water that each vine needs with a constant concern for quality.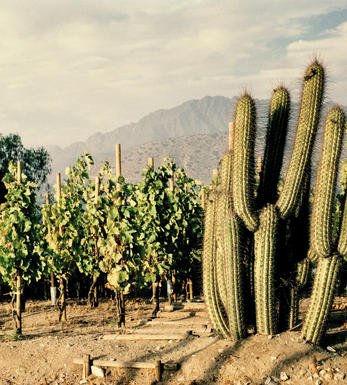 Maipo
Maipo Valley, the northernmost within Central Valley, is one of Chile's most prominent wine regions. It is located east of San Antonio and Casablanca Valley and north of Rapel Valley, and is nestled between two mountain ranges, the Andes and the Coastal Mountains, with Chile's capital city, Santiago, sitting in the middle.
Maipo is renown for its exceptional Cabernet Sauvignon, ripe, subtle, spicy and complex with its signature, powerful eucalyptus and blackcurrant flavours. It amounts for over 60% of the regions 10,000ha. Merlot, Chardonnay and Carmenere are also important.
Maipo plays host to several major, quality Chilean wine companies, including Almaviva, Concha y Toro, William Fevre, Santa Rita, De Martino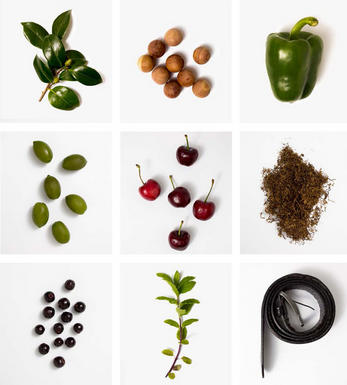 Cabernet Sauvignon Blend
Cabernet Sauvignon lends itself particularly well in blends with Merlot. This is actually the archetypal Bordeaux blend, though in different proportions in the sub-regions and sometimes topped up with Cabernet Franc, Malbec, and Petit Verdot.

In the Médoc and Graves the percentage of Cabernet Sauvignon in the blend can range from 95% (Mouton-Rothschild) to as low as 40%. It is particularly suited to the dry, warm, free- draining, gravel-rich soils and is responsible for the redolent cassis characteristics as well as the depth of colour, tannic structure and pronounced acidity of Médoc wines. However 100% Cabernet Sauvignon wines can be slightly hollow-tasting in the middle palate and Merlot with its generous, fleshy fruit flavours acts as a perfect foil by filling in this cavity.

In St-Emilion and Pomerol, the blends are Merlot dominated as Cabernet Sauvignon can struggle to ripen there - when it is included, it adds structure and body to the wine. Sassicaia is the most famous Bordeaux blend in Italy and has spawned many imitations, whereby the blend is now firmly established in the New World and particularly in California and Australia.