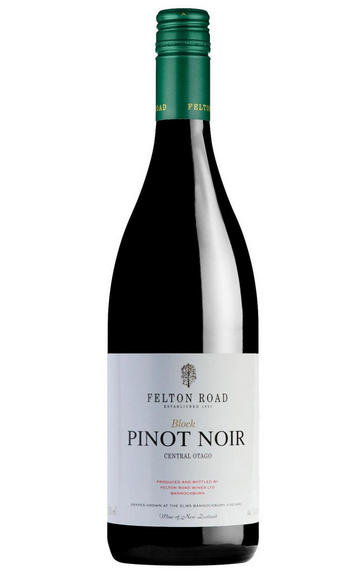 2018 Felton Road, Block 2 Chardonnay, Central Otago, New Zealand
Prices start from £388.00 per case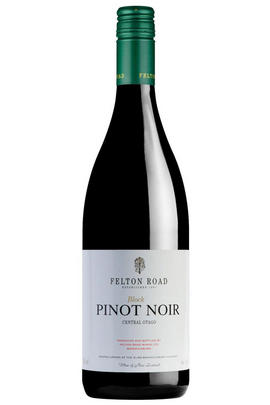 About this WINE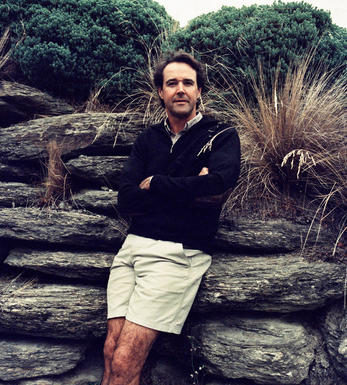 Felton Road
The Felton Road winery in New Zealand's Central Otago was bought by Nigel Greening, a self-described Pinot Noir "addict" from England, in 2000 and has been farmed organically & biodynamically since then.

Their grapes are entirely grown in their own 'Elms Bannockburn Vineyard' which has a northerly exposure to help maximise ripeness.

Felton Road's winemaker Blair Walter's experience in Oregon and Burgundy has stood him in good stead for coaxing the best out of the property's vines. He adopts a 'hands off' approach in the unique three-level winery, which is built into the hillside, with the aim of producing wines of elegance, complexity and exceptional depth of fruit.

The result is that Felton Road produces a rare beast - A suberb Pinot Noir wine, one of the best examples from outside Burgundy, plus an equally great Chardonnay.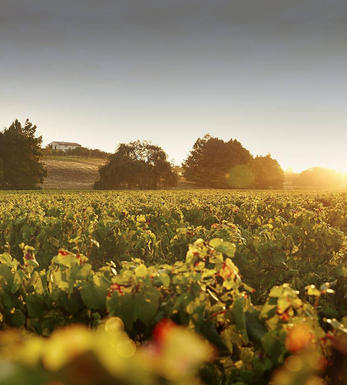 Central Otago
Central Otago is the most southerly wine region in the world and is responsible for five-point-five percent of a href=/region-3-new-zealand>New Zealand's vines (1,253 hectares in 2006). Central Otago was first identified as a site of serious Pinot potential in 1895 by Italian viticulturalist Romeo Bragato, drafted in by the government to treat the Phylloxera louse, subsequently recommending grafted rootstocks as a remedy in 1901. It had been thought to be worth even more during the Gold Rush days of the 1860s, before being turned over to merino sheep and later fruit orchards until the 1970s. In 1976, Gibbston Valley's alluvial gravel soils were the first to be planted in the area.
It's a measure of the success of the Central Otago 'brand', and the appeal of its full-bodied Pinot Noirs, that the region has experienced a 350 percent increase in the vines planted there, and a 125 percent increase in the number of new wineries over the same period (up to 89, or 16 percent of the country's total); as per b>Marlborough's relationship with a href=/grape-sb-sauvignon-blanc>Sauvignon Blanc, b>Pinot Noir now represents approximately 75 percent of the Central Otago vineyards. That the region's capital, Queenstown, annually plays host to the country's Pinot Noir forum is further proof of the region's significance. More controversially, the recent rush to secure vineyards within this now fashionable viticultural zone has led to a rash of criticism over the quality of some of the newcomers.
Located at the foot of South Island, the region may be on the 45th parallel south, but its site among the Bannockburn Hills of the Southern Alps (at approximately 200 metres above sea level) ensures a continental climate, if one dogged by frosts and marked by significant swings in temperature (up to 40 degrees Celsius at times). Soil profiles vary between the deep silt loams of the Bannockburn sub-region, while the wider Cromwell Basin displays both sandy loam over calcium deposits as well as alluvial loess over schist. Vinification typically involves French-oak barrel ageing of between 10 to 18 months.

Stylistically, the Gibbston Valley wines (such as those of Peregrine Wines) show a sweet, soft red raspberry and strawberry fruitiness, while the warmer Bannockburn/Loburn areas produce more powerful, tannic styles with black cherry and thyme notes b>Felton Road's range is a prime example. Fine Riesling is also produced amongst the schistous soils.
Recommended producers: Amisfield Estate, a href=/producer-3606-felton-road>Felton Road, Peregrine Wines, Ostler Vineyard.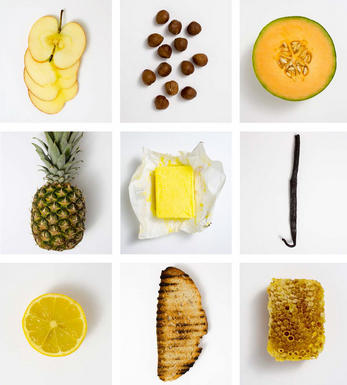 Chardonnay
Chardonnay is often seen as the king of white wine grapes and one of the most widely planted in the world It is suited to a wide variety of soils, though it excels in soils with a high limestone content as found in Champagne, Chablis, and the Côte D`Or.

Burgundy is Chardonnay's spiritual home and the best White Burgundies are dry, rich, honeyed wines with marvellous poise, elegance and balance. They are unquestionably the finest dry white wines in the world. Chardonnay plays a crucial role in the Champagne blend, providing structure and finesse, and is the sole grape in Blanc de Blancs.
It is quantitatively important in California and Australia, is widely planted in Chile and South Africa, and is the second most widely planted grape in New Zealand. In warm climates Chardonnay has a tendency to develop very high sugar levels during the final stages of ripening and this can occur at the expense of acidity. Late picking is a common problem and can result in blowsy and flabby wines that lack structure and definition.

Recently in the New World, we have seen a move towards more elegant, better- balanced and less oak-driven Chardonnays, and this is to be welcomed.