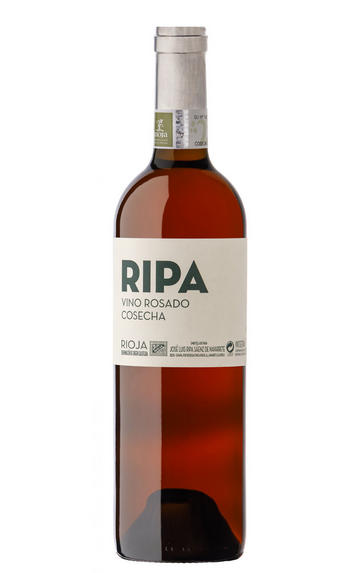 2018 Ripa Rosado, José Luis Ripa Sáenz de Navarrete, Rioja, Spain
Prices start from £30.50 per bottle (75cl).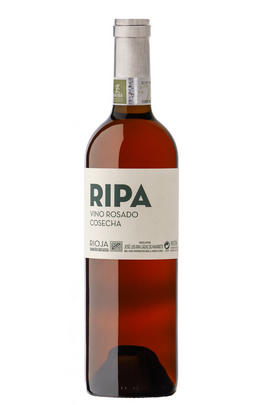 Critics reviews
The rosé 2018 RIPA Vino Rosado follows the same path as the 2017, 60% Garnacha and 40% Tempranillo aged and matured in 225- and 500-litre oak barrels where the wine matured for 30 months. The vintage was quite cold, and the grapes were picked on October 20. The wine has a more vibrant palate and a lower pH, with more freshness. 
The long élevage marks it, so it takes on a specific profile with nutty and spicy notes and a hint of nutmeg and cinnamon. It's spicy, vibrant, still round and lush, with a dark colour, very different from the pale Provençal examples... 6,200 bottles were filled in December 2021.
Drink 2022 - 2026
Luis Gutiérrez, Wine Advocate (July 2022)
About this WINE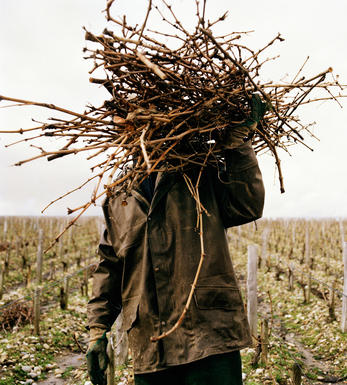 José Luis Ripa Sáenz de Navarrete
José Luis Ripa Sáenz de Navarrete is a producer with an intimate understanding of Rioja's winemaking history. Having spent numerous years working with esteemed and renowned houses in Rioja, he has garnered extensive knowledge about the intricacies of the winemaking process and the region's unique terroir.
Being married to Maria Jose Lopez de Heredia, a prominent figure in the wine industry and the owner of the renowned López de Heredia Viña Tondonia winery, influenced and deepened his passion for winemaking even further.
Having witnessed the diverse aspects of the wine business, José embarked on his winemaking journey by creating his own label. His venture culminated in producing a classic Spanish Aged Rosado, a rosé wine sourced from vineyards occupying one hectare in the picturesque Najerilla Valley in Rioja Alta. This location is known for its favourable climate and soil conditions, contributing to the exceptional quality of the grapes grown there.
His decision to release his wine with a bit of bottle age sets his wine apart. This approach adds a unique dimension to the wine, allowing it to develop additional complexity and depth before it reaches consumers' hands. By drawing on his profound understanding of Rioja's winemaking heritage and employing a hands-on approach to crafting his wine, José Luis Ripa Sáenz de Navarrete creates wines that reflect his passion, expertise, and respect for the region's winemaking traditions.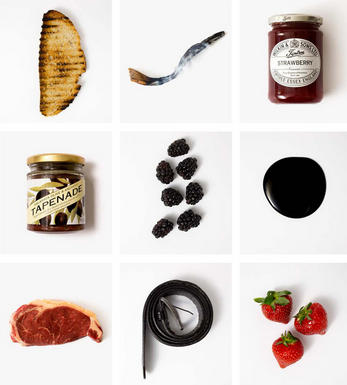 Grenache/Garnacha
Grenache (Noir) is widely grown and comes in a variety of styles. Believed to originate in Spain, it was, in the late 20th century, the most widely planted black grape variety in the world. Today it hovers around seventh in the pecking order. It tends to produce very fruity, rich wines that can range quite widely in their level of tannin.

In many regions – most famously the Southern Rhône, where it complements Syrah and Mourvèdre, among other grapes – it adds backbone and colour to blends, but some of the most notable Châteauneuf du Pape producers (such as Château Rayas) make 100 percent Grenache wines. The grape is a component in many wines of the Languedoc (where you'll also find its lighter-coloured forms, Grenache Gris and Blanc) and is responsible for much southern French rosé – taking the lead in most Provence styles.

Found all over Spain as Garnacha Tinta (spelt Garnaxa in Catalonia), the grape variety is increasingly detailed on wine labels there. Along with Tempranillo, it forms the majority of the blend for Rioja's reds and has been adopted widely in Navarra, where it produces lighter styles of red and rosado (rosé). It can also be found operating under a pseudonym, Cannonau, in Sardinia.



Beyond Europe, Grenache is widely planted in California and Australia, largely thanks to its ability to operate in high temperatures and without much water. Particularly in the Barossa Valley, there are some extraordinary dry-farmed bush vines, some of which are centuries old and produce wines of startling intensity.