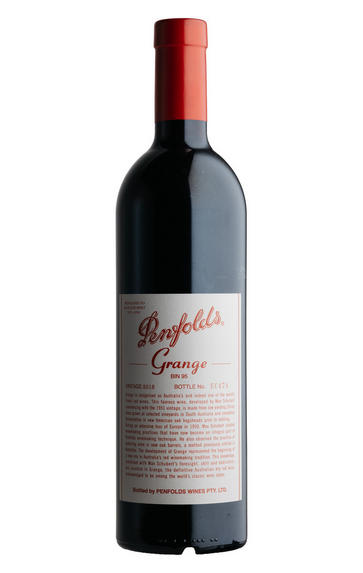 2019 Penfolds, Grange, Bin 95, Australia
Prices start from £472.00 per bottle (75cl).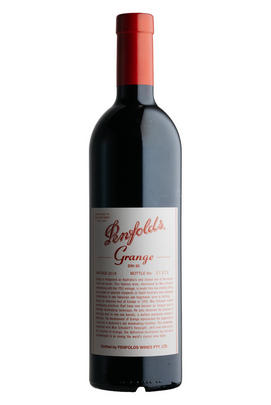 Critics reviews
Lisa Perrotti-Brown MW
95/100
A blend of 97% Shiraz with a 3% splash of Cabernet Sauvignon, the 2019 Penfolds Grange was sourced with 82% of the fruit from Barossa Valley and the rest from McLaren Vale, Coonawarra, and Clare Valley. It was aged for 19 months in 100% new American oak hogsheads (slightly larger than the classic Bordeaux barriques) and is deep garnet-purple in colour.
It needs a swirl or two to bring out fragrant scents of garrigue, tilled soil, black olives, and fallen leaves, over a core of blackberry preserves, baked plums, and boysenberries, with emerging wafts of cast-iron pan and star anise. The full-bodied palate is super-tight knit with a firm, grainy texture and a crisp backbone supporting the muscular black fruit and savory layers, finishing long and minerally with a touch of star anise.
Drink 2033 - 2070
Lisa Perrotti-Brown MW, The Wine Independent (August 2023)
The 2019 Grange is 97% Shiraz and 3% Cabernet Sauvignon. It's the pinnacle of the Penfolds release (although if you ask me, the Chardonnays are my favorite part) and a wine that takes some understanding prior to scoring. The key to Grange is the old wines; it is a style of wine heavily fortified with oak (100% new, AP Johns American oak), tannin, fruit (multi-regional) and everything else.
In the mouth it can be an almost impossible constellation of flavor and texture to wrap the mind around. But in time, yes, in time, this wine shows its capacity for grace and majesty. Ten years is too young to open a bottle. 20 years is about right. 30 and beyond, not a problem. It is a cellaring proposition of the highest order, but in youth it can feel impenetrable. So, this wine in front of me now has toasted coconut, dusted licorice, roasted meat, violets, burnt toffee, pastrami, coffee grounds, crushed ants/formic, roasted pecans ... all of these dark and broody (and chunky) things.
2019 was a hot year and one marred by low yields due to some inclement weather during flowering. This has meant that, as a whole, the wines have felt big, dark and compressed. This is no exception. It's a product of the year and the state from whence it has come and in the mold and style of Grange, typical. It will be even better. For now, ne touche pas. 14.5% alcohol sealed under natural cork.
Drink 2033 - 2059
Erin Larkin, Wine Advocate (July 2023)
97% Shiraz, 3% Cabernet Sauvignon from the Barossa Valley, McLaren Vale, Coonawarra and Clare Valley. Cool spring with some frost followed by a hot and dry summer resulted in lower-than-average yields in all regions. Aged for 19 months in American oak hogsheads (100% new). TA 7 g/l, pH 3.62.
Very dark purple. Heady and concentrated but too young to be very expressive. Massive! So concentrated it's almost bursting at the seams of its attempt at a corset. There's a certain framework that's desperately trying to contain that exuberant fruit. It's a marvel that they manage to make the selection but this is pretty impressive and exciting.
Drink 2028 - 2050
Jancis Robinson MW, JancisRobinson.com (July 2023)
Dark, dank and immaculate. The oak handling and tannic precision boast ample class. Beneath lurks a latent, molten beauty that will unravel eventually. I like this Grange. I feel that the decadent style, molten and fleshy, is well suited to the drought vintage and its thick grape skin tannic scour.
Mercifully, the tannins are pliant and despite it all, plenty juicy. Firework aromas of raspberry liqueur, camphor and gunpowder, with a smear of black olive, licorella and hung meat wafting across the long finish.
Best from 2030
Ned Goodwin MW, Senior Editor at JamesSuckling.com (July 2023)
The bold, expansive 2019 Grange (97% Shiraz, 3% Cabernet Sauvignon) spent 19 months in larger new American Oak and is powerful and expressive as it delivers a dense core of coca, blackberry and baked terracotta aromas, all well backed by toasted coconut oak. Mouth-filing, expansive and seriously tannic, it then delivers waves of dark berry flavor laced with touches of spice, leading to a rich, muscular finish. It's built for the long haul, so don't even think of opening for at least a decade.
Drink 2035 - 2055
Angus Hughson, Vinous.com (July 2023)
Deep-tinted, rich, almost chewy red that initially overwhelms the senses with cacao powder, liquorice, charcuterie, blackberry compote, new leather, mixed spices, and toasted hazelnut. Initially slightly closed but after 30 minutes in the glass the wine revealed great complexity and, although still intense, was a delight to taste. Clearly a long-distance runner.
Drink now to 2055
Bob Campbell, TheRealReview.com 
About this WINE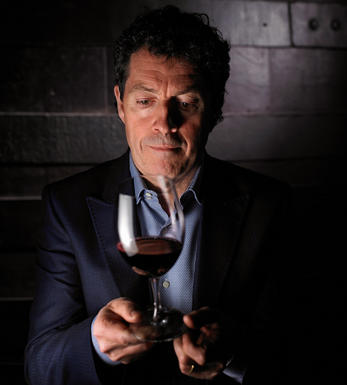 Penfolds
Penfolds enjoys an iconic status that few New World producers have achieved. Established in 1844 at the Magill Estate near Adelaide, it laid the foundation for fine wine production in Australia.

The winemaking team is led by the masterful Peter Gago; it has the herculean task of blending the best wines from a multitude of different plots, vineyards and regions to create a consistent and outstanding range of wines. Its flagship wine, Grange, is firmly established as one of the finest red wines in the world.

Under Gago's stewardship, the Penfolds range has evolved over time. Winemaking has moved away from New World heat and the sort of larger-than-life style that can mask individuality; the contemporary wines instead favour fine balance and typicity for the region or grape.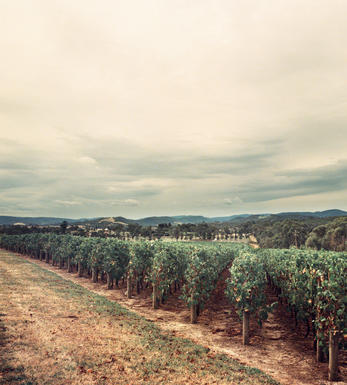 Barossa Valley
Barossa Valley is the South Australia's wine industry's birthplace. Currently into its fifth generation, it dates back to 1839 when George Fife Angas' South Australian Company purchased 28,000 acres at a £1 per acre and sold them onto landed gentry, mostly German Lutherans. The first vines were planted in 1843 in Bethany, and by the 1870s – with Europe ravaged by war and Phylloxera - Gladstone's British government complemented its colonies with preferential duties.
Fortified wines, strong enough to survive the 20,000km journey, flooded the British market. Churchill followed, between the Wars, re-affirming Australia's position as a leading supplier of 'Empire wines'. After the Second World War, mass European immigration saw a move to lighter wines, as confirmed by Grange Hermitage's creation during the 1950s. Stainless-steel vats and refrigeration improved the quality of the dry table wines on offer, with table wine consumption exceeding fortified for the first time in 1970.
Averaging 200 to 400 metres' altitude, the region covers 6,500 hectares of mainly terra rossa loam over limestone, as well as some warmer, sandier sites – the Cambrian limestone being far more visible along the eastern boundary (the Barossa Ranges) with Eden Valley. Following a diagonal shape, Lyndoch at the southern end nearest Gulf St Vincent is the region's coolest spot, benefiting from sea fogs, while Nuriootpa (further north) is warmer; hot northerlies can be offset by sea breezes. The region is also home to the country's largest concentration of 100-year-old-vine Shiraz, Grenache and Mourvedre.
Barossa Valley Shiraz is one of the country's most identifiable and famous red wine styles, produced to a high quality by the likes of Rockford, Elderton, Torbreck and Dean Hewitson. Grenache and Mourvèdre are two of the region's hidden gems, often blended with Shiraz, yet occasionally released as single vineyard styles such as Hewitson's 'Old Garden', whose vines date back to 1853. Cabernet Sauvignon is a less highly-regarded cultivar.
Wines are traditionally vinified in open concrete fermenters before being cleaned up and finished in American and French oak barrels or 'puncheons' of approximately 600 litres. Barossa Shiraz should be rich, spicy and suave, with hints of leather and pepper.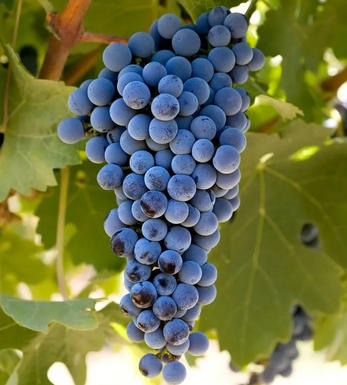 Shiraz & Cabernet Sauvignon
Shiraz/Cabernet (or Cabernet/Shiraz, depending on which is the dominant variety) can be described as Australia's archetypal red wine blend. The blend can trace its roots back to 1865, when the famous Dr Guyot recommended it for the sunbaked vineyards of Provence. It became popular in the early 1960s and 1970s and came about largely due to the high demand for red wines and that fact there there was not enough Cabernet Sauvignon to meet this. At this time Shiraz was widely regarded as inferior to Cabernet Sauvignon and was still being grubbed up in Australian vineyards up until the mid 1980s.
The fleshiness and richness of Australian Shiraz acts as perfect foil for the more tannic and angular Cabernet Sauvignon and the blend is often matured in American oak, which adds notes of vanilla and spice. The proportions in the blend vary from 50/50 to 80/20 in some cases. It is seen across the whole quality spectrum in Australia and the blend is now been used in Languedoc Roussillon in France as well as in South Africa and California.