About this WINE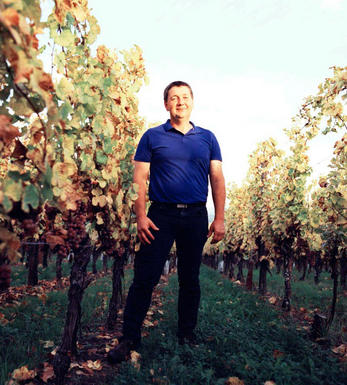 Rolly Gassmann
Located in Alsace's Haut-Rhin village of Rorschwihr, near Ribeauvillé, lies the family domaine of Rolly-Gassmann, whose roots date back to 1661. The 51 hectare estate (40ha in Rorschwihr, 10ha in Bergheim) is owned and run by Marie-Therese, Louis & their son Pierre Gassmann, along with a team of 17 workers.

They work to the principles of biodynamic viticulture yet curiously also apply weed killers. They produce on average 300,000 bottles per annum and they are notable for having more than four years' stock (1 million bottles) in stock at any one time, which would account for the regular visits by French customers; they only export 20% of their annual production.

The 250ha commune of Rorschwihr, first noted for its wine in 742AD, lies on one of Alsace's many faultlines (ala Burgundy), giving rise to a complex tapestry of 21 different soil types, particularly limestone, sandstone, granite and silt. So complex in fact that when the authorities sought to lump together vineyards to form large plots as part of the new Grand Cru system (1970s/80s), the villagers rose up and declared that either there would be 12 Rorschwihr Grand Crus or none at all. Hence today there are no Grand Crus in Rorschwihr.

That said there are some standout Crus/lieux-dits that would surely qualify as Premier Cru sites if ever this classification was tabled. Limestone rich vineyards Silberberg, Kappelweg & Pflaenzerreben are rated for their Rieslings , Rotleibel's darker brown clay and silt soils are meant for Pinot Gris, while the oolithic white lime stone of Oberer Weingarten & Stegreben are perfect for the Gassmann's Gewurztraminer.

Vinification takes place in large oak barrels and stainless-steel, giving wines of great elegance, gentleness and drinkability.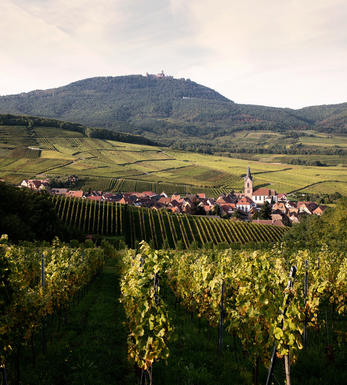 Alsace
While Alsace's 16,000 ha may have accounted for only two percent of France's vineyards in 2004, and although 50 percent of the production is still made by cooperatives, paradoxically the region remains the source of some of the world's finest white wines.

There are several reasons for this: the region's 47.5 degrees north latitude ensures high sunshine levels; it has a deep continental climate and superb mesoclimate created by the sheltering presence of the Vosges Mountains, whose foothills have in turn provided excellent aspects and elevation (up to 360m), notably along the southern, east-facing Haut-Rhin region; the diverse array of soil types (13 in all); the cultural meticulousness of the local French/Swiss/German people; and finally, the choice of noble varieties such as Riesling, Pinot Gris, Gewürztraminer, Muscat (Ottonel and d'Alsace), Sylvaner and Pinot Blanc.

Alsace is also famed for being the birthplace of biodynamic viticulture in France, dating back to 1924; hence it has the country's highest proportion of biodynamic producers.

Furthermore, the region enjoys a rich viticultural heritage stretching back to the Roman Empire; their good work was briefly interrupted by the marauding Alemanni hordes before being revived by the Church. Riesling was first documented in 1477, Muscat and Traminer first appeared in 1500, while Tokay Pinot Gris surfaced later in 1650. The region returned to France in 1648 at the end of the Thirty Years' War, when Louis XIV offered free land to the French, German and Swiss immigrants. The commercial imperative of the time was one of quantity fuelled by the anodyne Elbling grape and exported widely.

The French Revolution did nothing to reverse this trend, resulting in nearly 7,000 ha (John Baxevanis's 'The Wines of Champagne, Burgundy, Eastern and Southern France' quotes 30,000 ha planted in Alsace by 1828, p.28) being planted by the time of the Franco-Prussian War; the province becoming German momentarily before being plagued by oidium, mildew and latterly phylloxera. Cheap blends predominated until the territory was handed back to France after the First World War. Plans to join France's Appellation d'Origine Contrôlée system in 1933 were postponed by the Second World War until 1962.
Alsace differs stylistically from its German cousins further up the Rhine in that the wines are typically fermented dry in large old oak foudres at ambient temperatures to give a fuller-bodied wine that is a natural accompaniment to the finest fare (unsurprisingly, Alsace boasts one of the highest concentrations of Michelin-starred restaurants).
Alsace is unique for a French wine region for many reasons, but perhaps most significantly in its labelling laws that stipulate that producers must specify the grape variety used on the label. Riesling, Pinot Gris, Gewürztraminer and a little Muscat are the noble names, along with some Pinot Blanc and Sylvaner for thirst- quenching purposes, and Pinot Noir for those who wish for red wine – not much of the latter travels to export markets.
There are three superior categories of wine to look out for: The best vineyards have been designated Grand Cru (25 of them appointed in 1983, a further 25 in 1985, and just one in 2008), while late-harvested wines achieving specified sugar levels may be labelled Vendanges Tardives or, for exceptional items, Selection des Grains Nobles. Apart from these two categorisations, there is no indication as to whether the wine will be fully dry or possibly contain residual sugar.
As elsewhere, it pays to follow the producer, both in the pursuit of quality and also for security of style. Some growers look for mineral intensity (Ostertag, Trimbach, André and Lucas Rieffel), others achieve an awesome opulence (Zind Humbrecht). An impressive number of top names have converted to biodynamic farming in recent years.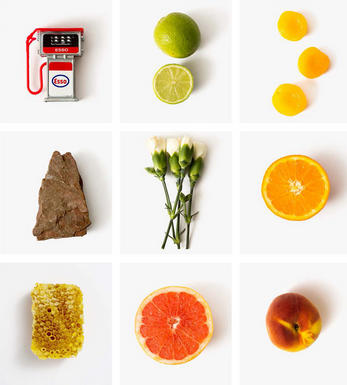 Riesling
Riesling's twin peaks are its intense perfume and its piercing crisp acidity which it manages to retain even at high ripeness levels.
In Germany, Riesling constitutes around 20% of total plantings, yet it is responsible for all its greatest wines. It is planted widely on well-drained, south-facing slate-rich slopes, with the greatest wines coming from the best slopes in the best villages. It produces delicate, racy, nervy and stylish wines that cover a wide spectrum of flavours from steely and bone dry with beautifully scented fruits of apples,apricots, and sometimes peaches, through to the exotically sweet flavours of the great sweet wines.
It is also an important variety in Alsace where it produces slightly earthier, weightier and fuller wines than in Germany. The dry Rieslings can be austere and steely with hints of honey while the Vendages Tardives and Sélection de Grains Nobles are some of the greatest sweet wines in the world.
It is thanks to the New World that Riesling is enjoying a marked renaissance. In Australia the grape has developed a formidable reputation, delivering lime-sherbet fireworks amid the continental climate of Clare Valley an hour's drive north of Adelaide, while Barossa's Eden Valley is cooler still, producing restrained stony lime examples from the elevated granitic landscape; Tasmania is fast becoming their third Riesling mine, combining cool temperatures with high UV levels to deliver stunning prototypes.
New Zealand shares a similar climate, with Riesling and Pinot Gris neck to neck in their bid to be the next big thing after Sauvignon Blanc; perfectly suited is the South Island's Central Otago, with its granitic soils and continental climate, and the pebbly Brightwater area near Nelson. While Australia's Rieslings tend to be full-bodied & dry, the Kiwis are more inclined to be lighter bodied, more ethereal and sometimes off-dry; Alsace plays Mosel if you like.