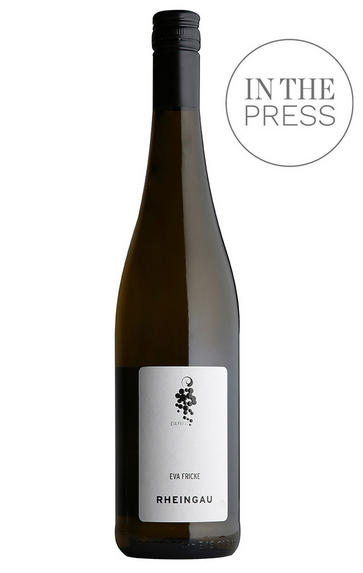 2019 Riesling, Trocken, Eva Fricke, Rheingau, Germany
Prices start from £150.00 per case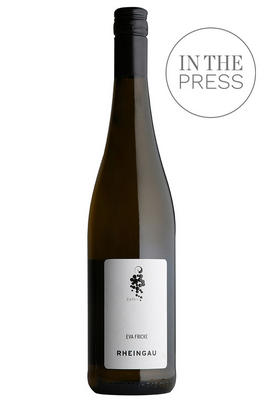 About this WINE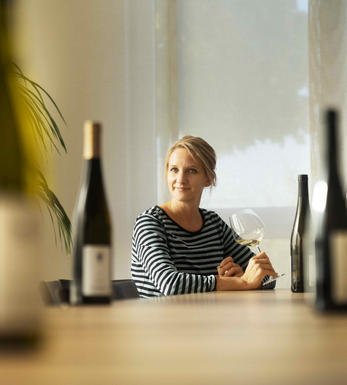 Eva Fricke
Eva Fricke has been crafting laser-focused dry Rieslings from the small town of Eltville since 2011. In short order, she has established a reputation as one of the finest producers in the Rheingau. After completing her studies at Geisenheim University, Eva took the winemakers' grand tour – gaining experience in Australia, Bordeaux, Piedmont and Ribera Del Duero. Drawn to the Rheingau, she became the winemaker at Weingut Leitz.
In 2006, Eva started to make her own wine as a side project, starting with less than 0.25 hectares. Over the next six years, she leased and purchased enough vineyard to leave Leitz and strike out on her own. From her small beginnings Eva has now built a portfolio of 17 hectares of vineyards.
In creating her single-vineyard wines, her goal is to demonstrate the personality and individuality of the Rheingau. Seeing her responsibility as not only re-establishing the Rheingau's past position in Germany's top tier but to elevate it to new heights.
As an introduction to Eva's wines, the Rheingau Riesling is a blend from several Rheingau vineyards in Lorch, Eltville, Hattenheim and Kiedrich. This comes from a full cross-section of the Rheingau's soils: sandy loess and loam, clay and alluvial, slate and quartzite. The sand, loam and clay contribute to more fruit-forward wines. The slate and quartzite found in the vineyards of Krone and Schlossberg imbue her single-site wines with a linear, saline quality.
From the outset, Eva has been committed to organic and biodynamic methods of farming, believing not only in the environmental benefits but also that it allows more expression of terroir.
Wherever you see Eva's wines described you will find the same adjectives: tingly, vibrant, filigreed, intense. It's therefore no surprise to find that the winery is devoid of old wooden vats and instead gleams with stainless steel.
In keeping with Eva's low-intervention philosophy, fermentation is spontaneous and kick-started with native yeasts. Her wines will spend anything from 4-10 months on their fine lees, gathering weight and complexity and fixing the freshness firmly in place.
The Rheingau Riesling may be Eva's entry level, but it is by no means an entry-level wine. It's a masterclass of purity and balance, a perfect marriage of ripe fruit and flinty minerality.
Eva describes the Krone and Schlossberg as her Grands Crus. While this is not a legal term in Germany it is easy to understand the context: Krone's 70-year-old vines arranged on grey slate with a limestone sub-soil produce a wine of miraculous expression which dances out of the glass. The vines of Schlossberg's warmer site are more venerable still, planted in the 1930s and '50s.There's no shortage of Eva's trademark precision here, but it overflows with generous, exotic fruit.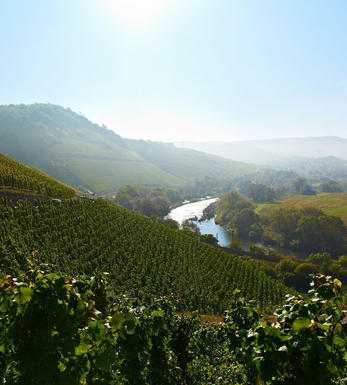 Rheingau
This 3,205 ha Rheingau region extends from Hochheim on the River Main to the evocatively-named Lorch on the River Rhein. The Rheingau's vineyards are located along one long hillside with the thick forests of the Taunus Hills to the north and the Rhein River to the south. They form a single district known as Bereich Johannisberg. This beautiful region, rich in tradition, evolves as you go east to west, from a fairly flat, dimpled landscape to progressively steeper and more impressive slopes. It is on the latter that the finest wines are made.
The names of many Rheingau vineyards are legendary: Schloss Vollrads, Schloss Johannisberg, Jesuitgarten and Marcobrunn to name but four. Many hint at ecclesiastical origins and indeed, like many other regions of Germany, for centuries these vines were tended by monks. As with the Mosel, the Rhine has a moderating effect on local temperatures, protecting the vines from extreme lows but also, when the temperatures peak in mid-summer, providing a welcome cooling effect. The southern-facing exposure, moisture from the river, clay-dominated soil and the almost Mediterranean-style climate combine to produce dense, rich flavours and – for Germany anyway - full, masculine wines.
The Rheingau is the spiritual home of the Riesling grape; it accounts for almost 80% of plantings and yields elegant wines typically with a lovely, spicy fragrance, rich, ripe fruit and pronounced acidity. Although far less important, some reasonably full-bodied, distinctive red wines with blackberry fruit are made here from Spätburgunder (Pinot Noir). The best examples come from the steep vineyards around Assmannshausen. The region also makes some divine sweet Riesling; indeed Schloss Johannisberg was reputedly the first vineyard in Germany to have harvested nobly rotten grapes for this purpose.  
In 1994 the Rheingau was the first German wine region to be given a (semi) official vineyard classification. Drawn up by the Charta organisation and the VDP growers' association, the best sites were designated as 'Erstes Gewächs' ('First Growths'). The use of this classification is optional but if it is used the wine has to be dry in style or at Auslese level or above.  The region is also home to the world-renowned oenological research and teaching institute at Geisenheim which has contributed significantly to the high level of technical competence in the German wine industry today.
Recommended Producers: J. Leitz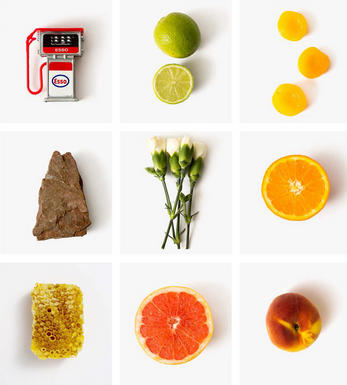 Riesling
Riesling's twin peaks are its intense perfume and its piercing crisp acidity which it manages to retain even at high ripeness levels.
In Germany, Riesling constitutes around 20% of total plantings, yet it is responsible for all its greatest wines. It is planted widely on well-drained, south-facing slate-rich slopes, with the greatest wines coming from the best slopes in the best villages. It produces delicate, racy, nervy and stylish wines that cover a wide spectrum of flavours from steely and bone dry with beautifully scented fruits of apples,apricots, and sometimes peaches, through to the exotically sweet flavours of the great sweet wines.
It is also an important variety in Alsace where it produces slightly earthier, weightier and fuller wines than in Germany. The dry Rieslings can be austere and steely with hints of honey while the Vendages Tardives and Sélection de Grains Nobles are some of the greatest sweet wines in the world.
It is thanks to the New World that Riesling is enjoying a marked renaissance. In Australia the grape has developed a formidable reputation, delivering lime-sherbet fireworks amid the continental climate of Clare Valley an hour's drive north of Adelaide, while Barossa's Eden Valley is cooler still, producing restrained stony lime examples from the elevated granitic landscape; Tasmania is fast becoming their third Riesling mine, combining cool temperatures with high UV levels to deliver stunning prototypes.
New Zealand shares a similar climate, with Riesling and Pinot Gris neck to neck in their bid to be the next big thing after Sauvignon Blanc; perfectly suited is the South Island's Central Otago, with its granitic soils and continental climate, and the pebbly Brightwater area near Nelson. While Australia's Rieslings tend to be full-bodied & dry, the Kiwis are more inclined to be lighter bodied, more ethereal and sometimes off-dry; Alsace plays Mosel if you like.