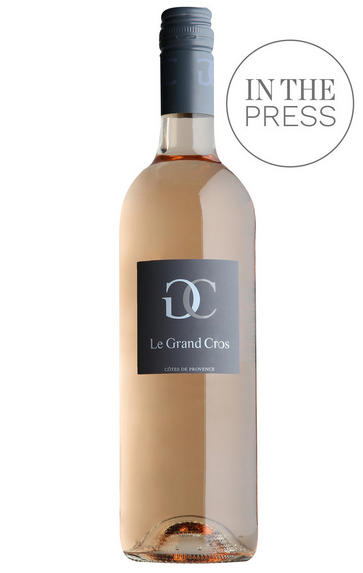 2019 Le Grand Cros, Rosé, Domaine du Grand Cros, Côtes de Provence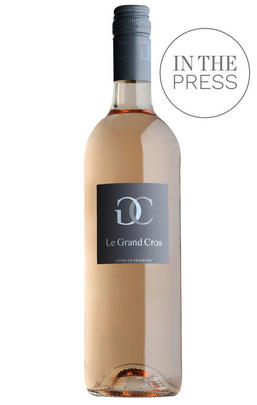 About this WINE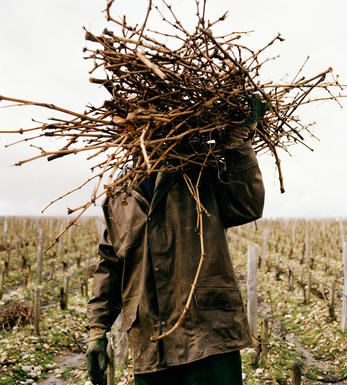 Domaine du Grand Cros
Le Grand Cros is first a story about a couple, Jane and Hugh Faulkner, who fell in love with this pretty corner of Provence in 1989, with vineyards planted over the foothills of the Massif des Maures, surrounded by pine and olive trees and dry stone terraces. Slowly they restored the property then in 1999, their son Julian took over the running of the domaine. He carried out major restructuring of the vineyards and upgrade of the winery with the goal to get more out of the potential terroir and surrounding natural environment.

Julian has strived to blend science and art. However science does not have answers to everything and its at that point that his instinct as a winemaker takes over. He makes quality wines, that reflect very much the domaine's style, spirit and personality.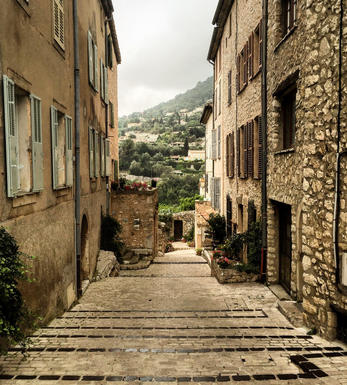 Cotes de Provence
Reputedly the source of Louis XIV's favourite wines, Côtes de Provence lies in the south-east of Provence and overlaps with the Var department. Coteaux Varois is sandwiched between two parts of the Côtes de Provence appellation; the enclaves of Cassis, Bandol and Palette are also nestled between pockets of land to the south and east of Côtes de Provence.
Eighty percent of the appellation's production is dry rosé wine, distinguished by an inimitable pale-pink colour and elegant flavours. Cinsault and Grenache dominate in the region's rosés, augmented with the occasional dash of the local, intensely aromatic Tibouren. The AOC regulations stipulate that at least 20 percent of a rosé blend must come from wine made using the saignée (literally, 'bleeding') method.
The remaining 20 percent of the region's production is dedicated 15 percent to red and five percent to white wines. Following the Phylloxera epidemic known as the Great French Wine Blight in the late 1800s, much of Côtes de Provence was replanted with the high-yielding Carignan vine.
Since the late 1990s, a host of new, small, dynamic estates has started to focus on a new-wave style of red wines, characterised by full-fruit ripeness, concentration, and soft tannins and using ameliorateur varieties such as Syrah and Cabernet Sauvignon, which are gradually replacing the once ubiquitous Carignan.
Reviews
Customer reviews
Critic reviews
The succulent strawberry and melon aromas whisked me away to a sun-drenched terrace overlooking the Med and the touch of fennel surrounded me with native garrigue. With the first sip, I plunged headfirst into cool refreshing waters, and I'll leave what I was wearing up to your imagination. Now THAT'S what you want from a rosé.
Richard Hemming MW, Wine of the week - jancisrobinson.com (May 2020)