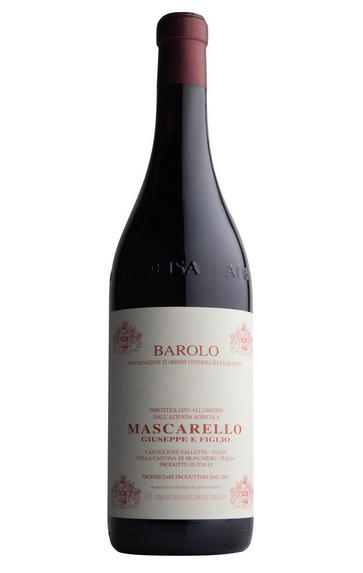 2019 Barbera d'Alba, Scudetto, Mascarello Giuseppe & Figlio, Piedmont, Italy
Prices start from £34.50 per bottle (75cl).
Critics reviews
Rich ruby in colour, the 2019 Barbera D'Alba Scudetto is more red-fruited and has wonderful energy, with wild raspberry, dusty earth, rose petal, and red cherry. It is more linear and medium-bodied, with tension and vibrant acidity propelling the wine forward. Still, it is outstanding, with fine tannins, an excellent finish, and notes of grenadine, crunchy red berries, and turned earth. Drink over the next 15 years.
Drink 2023 - 2038
Jeb Dunnuck, JebDunnuck.com (May 2023)
About this WINE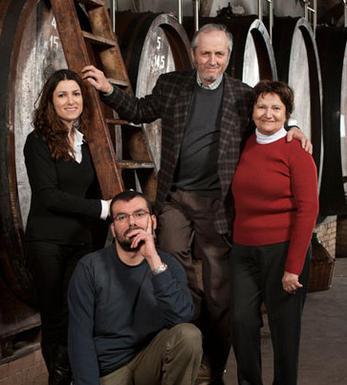 Giuseppe Mascarello & Figli
Giuseppe Mascarello e Figlio surely ranks as one of Barolo's finest producers. The family business dates back to 1881 & to Monforte d'Alba. Maurizio (Morissio) bought the Castiglione Falletto Monprivato vineyard in 1904, planting it with the Nebbiolo Michèt clone, before relocating the winery to Monchiero in 1919.

Son Giuseppe took over the business in 1923, abandoning the other family business of building materials to concentrate on wine. His son Mauro has been fine-tuning the estate since 1967, notably by lowering the yields, introducing a sorting table to ensure perfect bunches, and by releasing Monprivato as a single vineyard wine from 1970. Since 1996 he has been joined by his son Giuseppe, a wine technician. Mauro's wife Maria Teresa looks after the books.

While the 12ha estate is dominated by vineyards in the commune of Castigilione Falletto, notably Monprivato at 6.20ha, in 1989 Mauro bought Santo Stefano, a single iron-rich vineyard in the Perno hamlet of Monforte d'Alba. All the wines are traditionally made using a combination of epoxy-lined cement & stainless-steel cuves, before being aged in large slavonian botte; capturing the vineyards' full expression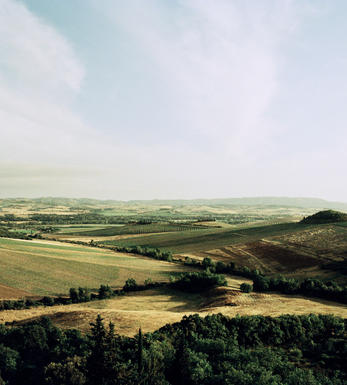 Barbera d'Alba
Barbera d'Alba is a red wine made from the Barbera grape variety in the Alba region of Piedmont, Italy. It is one of the most well-known and widely produced Barbera wines in the Piedmont region and holds the prestigious Denominazione di Origine Controllata (DOC) designation.
The grape is a high-yielding variety known for its rich colour, high acidity, and low tannins. These characteristics make Barbera wines generally approachable and food-friendly, often described as lively, vibrant, and easy to drink.
The wines typically showcase red and black fruit flavours, such as cherry, raspberry, and blackberry, with some expressions exhibiting notes of plum and blueberry. The wines often have a pleasing acidity that gives them a refreshing and tangy quality. In some cases, subtle hints of spice, earthiness, and floral aromas may add to the wine's complexity.
The oak ageing process is typical for many Barbera d'Alba wines, which can impart additional layers of flavour and texture, complementing the grape's natural characteristics. However, some producers opt for stainless steel or neutral oak ageing to preserve the wine's primary fruit flavours and freshness.
Barbera d'Alba is versatile when it comes to food pairings. Its bright acidity and medium body make it a fantastic match for various dishes. It pairs excellently with Italian cuisine, such as pasta dishes, risotto, pizza, and roasted meats. The wine's acidity also allows it to pair well with more decadent and fatty foods, making it an excellent choice for savoury dishes.
While Barbera d'Alba is often overshadowed by the more renowned Barolo and Barbaresco wines of the Piedmont region, it remains a beloved and cherished wine among locals and enthusiasts. Its combination of approachability, versatility, and excellent value makes it an appealing choice for everyday enjoyment and a delightful introduction to the wines of Piedmont.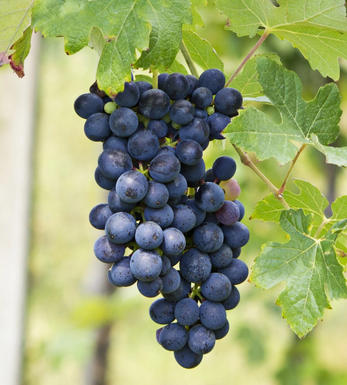 Barbera
Barbera is planted extensively in Piedmont and south-west Lombardy and accounts for over 50% of the wine produced in the region. The majority is sold simply as Barbera del Piemonte, but the best wines are the DOCs, Barbera d'Alba and Barbera d'Asti. It ripens late (after Dolcetto but before Nebbiolo).
The wines are usually ruby red in colour with notably low levels of tannins. They have a pronounced acidity that can be accentuated by overproduction. Barbera wines range from light, tart mouthwashers through to powerful, intensely flavoured wines that require extended cellaring.