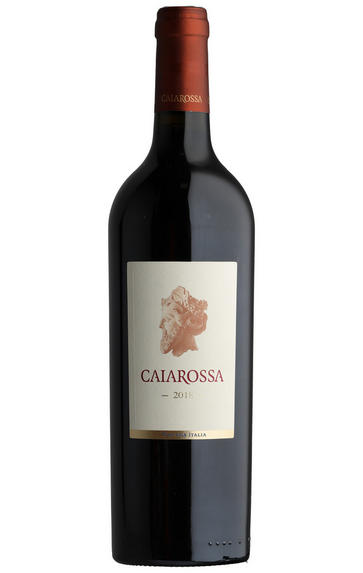 2020 Caiarossa, Tuscany, Italy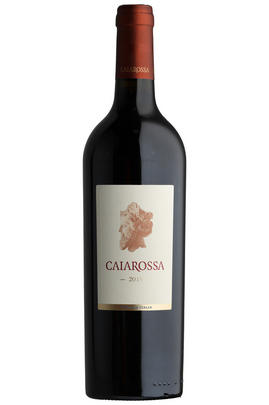 Critics reviews
Antonio Galloni, Vinous
95/100
The 2020 Caiarossa is the best wine I have tasted off this property in some time, perhaps ever. Rich, deep and yet not at all heavy, the 2020 offers up an exotic mélange of dark cherry/plum fruit, mocha, licorice, new leather and incense. All the elements are so nicely balanced.
Drink 2025-2035
Antonio Galloni, Vinous.com (August 2023)
Lisa Perrotti-Brown MW
92/100
The 2020 Caiarossa is a blend of 28% Cabernet Franc, 23% Syrah, 18% Cabernet Sauvignon, 13% Merlot, 13% Sangiovese, 4% Petit Verdot, and 1% Grenache. Medium to deep garnet-purple in color, it is a little broody to start, with notions of tar and rubber followed by a core of baked plums and cracked black pepper with touches of dried herbs and damp soil. The full-bodied palate is full of pepper-laced black fruits with rounded tannins and compelling freshness, finishing long and spicy.
Drink 2024-2039
Lisa Perrotti-Brown MW, The Wine Independent (August 2023)
Combines the structure of the Bordeaux varieties and the generous welcome of Tuscany, here translating into dark fruits that soften to delicious toasted spices, and plenty of liqourice, cloves, incense and underbrush. This was the warmest vintage since 1800, with harvest from the end of August until September 22, but the concentration of the vintage is mitigated by plenty of acidity. Excellent structure, and it's a thoroughly enjoyable, precise and well made wine, with a kick of eucaplyptus freshness on the finish, along with fragrant spices. Jerome Poisson winemaker, 31ha of vines, owned by AJ Domaines. 30% new oak. Axel Marchal consultant. Vinified in a mix of concrete and wooden tanks, then barrel ageing followed by a year in bottle before release.
Drink 2025-2038
Jane Anson, Inside Bordeaux, JaneAnson.com (July 2023)
This is aromatic with dried cherries and plum skins as well as spiced chocolate, lilacs, walnut shell and nutmeg. Some wet stones, too. It's full, structured and wide on the palate with super-fine tannins. It's powerful but not heavy with freshness and crunchiness. Shows intensity and richness. Give it time. Made from biodynamically grown grapes with Demeter certification. Try from 2026.
James Suckling, JamesSuckling.com (May 2023)
Scented herbs and warm, sun-kissed black fruit on the nose – no surprise given it was the warmest summer since 1800 but with significant rain in June and at the end of August that allowed the grapes to ripen correctly. This smells like baked blackcurrants and roses. Supple and ample, generous and filling with gorgeous plump, but also quite defined, tannins that give the structure and the sense of tension. Fruit is tangy and ripe and with the acidity you get a push-pull of sharpness and ripeness. Round, direct, forward, this has energy and sculpting and I love the freshness that really lingers on the tongue. Well executed with lots of fragrance and a mineral, stone grip on the finish alongside dried herbs and liquorice spice. A delicious Tuscan wine with French flair (same owner as Châteeau Giscours in Margaux, AJ Domaines).
Jérôme Poisson general manager of both estates since 2020 and Axel Marchat consultant since 2016. A blend of 28% Cabernet Franc, 23% Syeah, 18% Cabernet Sauvignon, 13% Merlot, 13% Sangiovese, 4% Petit Verdot and 1% Grenache. Each plot and variety was vinifed separately and spontaneously in concrete and wooden tanks. After malolactic fermentation the wine was blended and aged for 14 months in barriques, 30% new, before spending two months resting in concrete and a further year in bottle before release.
Drink 2024-2038
Georgina Hindle, Decanter (August 2023)
About this WINE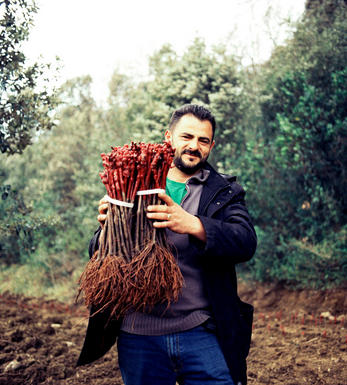 Caiarossa, Tuscany
Caiarossa, situated in the heart of the Val di Cecina, on the Tuscan coast. The winery was founded in 1998 and it was eventually acquired in 2004 by Eric Albada Jelgersma, a Dutch entrepreneur with a great passion for wine and also the owner of Château Giscours and Château du Tertre - two Grand Crus classé in Margaux, Bordeaux.
From the beginning of 1998, an effort was made to discover the potential of this terrain through careful geological analysis. The results revealed an extremely varied soil. This diversity led to the definition of 12 vineyard lots, depending on the soil type, which were then planted with the most suitable grape varieties.
Biodynamics reign in the vineyard and there are currently 11 grape varieties planted: Sangiovese, Merlot, Cabernet Franc, Cabernet Sauvignon, Petit Verdot, Syrah, Grenache, Mourvèdre for the reds; Chardonnay, Viognier and Petit Manseng for the whites.
There are currently two Caiarossa wines, both IGT Tuscan reds, with the first year being 2002. The top wine is Caiarossa (a cuvée of the best grapes of the year), the second wine is Pergolaia, and is predominantely Sangiovese, in keeping with the region's winemaking tradition.
The wines are allowed to age in a mixture of barriques, tonneaux and large oak casks. Only a small percentage (35%) of new oak is used for Caiarossa, whilst Pergolaia ages in two years old barriques. The idea is not to hide the personality of the wine behind wood, but rather, to let it express its natural characteristics and flavours.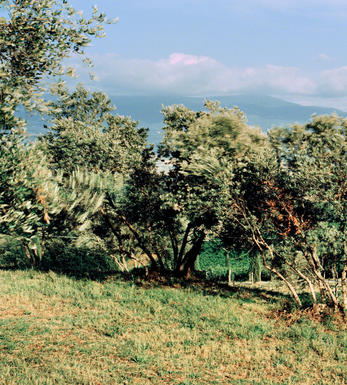 Tuscany
Responsible for only 6 percent of Italy's total wine production in 2006 (half that of the Veneto) Tuscany may not be a heavyweight in terms of quantity, but as the home of two of the country's most famous fine wines - Chianti and Brunello di Montalcino - it certainly holds its own in terms of quality.

Tuscany is Italy's most ancient wine region, dating back to the 8th century BC when the Etruscans developed the area in parallel with the Greeks, before ceding to the Romans. Along with building roads and sewers, they developed the region's viticultural potential, using wood for winemaking rather than amphorae, and passing their expertise onto their French neighbours. With the demise of Rome in the 5th century AD, the Longobards established Lucca as the capital of what was then known as Tuscia. Florence and Siena became banking and trading hubs during the Middle Ages, with Chianti – then a white wine – first documented in the 14th century.

Tuscany passed from the Medicis to the Habsburgs as part of the Holy Roman Empire, and then onto the Austrian Empire before becoming part of a reunified Italy in 1861. The quality of Chianti was first recognised by the Grand Duke of Tuscany, Cosimo III, who classified its finest areas in 1716.


Located in the west-central part of the country with the Tyrrhenian Sea lapping its coastline, Tuscany's climate ranges from Mediterranean on the coast to continental deep in the Apennines. More than two thirds of the province is covered with hills, an important terroir factor in the production of fine Tuscan wine. The finest such areas are Chianti Classico, Chianti Rufina, Brunello di Montalcino, Vino Nobile di Montepulciano, Morellino di Scansano and Bolgheri. Sangiovese (in its various clones) is the black grape of choice.

Recommended producers: Valgiano, Caiarossa, Villa Calcinaia, Bibbiano, Badia a Coltibuono, La Serena, Scopetone, Lisini, Sesti, San Giuseppe, Cerbaiona.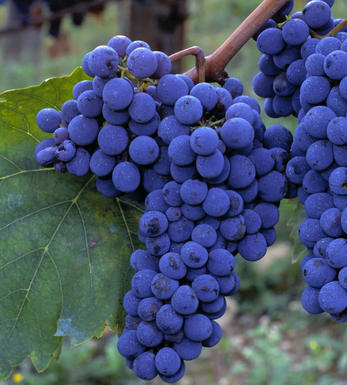 Sangiovese & Merlot
Sangiovese and Merlot blends are especially common in the wine region of Tuscany, where they represent a modern twist of the Chianti blend under the Toscana IGT. This blend is also finding its feet in Australia and Claifornia.

Sangiovese
A black grape widely grown in Central Italy and the main component of Chianti and Vino Nobile di Montepulciano as well as being the sole permitted grape for the famed Brunello di Montalcino.
It is a high yielding, late ripening grape that performs best on well-drained calcareous soils on south-facing hillsides. For years it was blighted by poor clonal selection and massive overcropping - however since the 1980s the quality of Sangiovese-based wines has rocketed upwards and they are now some of the most sought after in the world.

It produces wines with pronounced tannins and acidity, though not always with great depth of colour, and its character can vary from farmyard/leather nuances through to essence of red cherries and plums

Merlot
The most widely planted grape in Bordeaux and a grape that has been on a relentless expansion drive throughout the world in the last decade. Merlot is adaptable to most soils and is relatively simple to cultivate. It is a vigorous naturally high yielding grape that requires savage pruning - over-cropped Merlot-based wines are dilute and bland. It is also vital to pick at optimum ripeness as Merlot can quickly lose its varietal characteristics if harvested overripe.

In St Emilion and Pomerol it withstands the moist clay rich soils far better than Cabernet grapes, and at it best produces opulently rich, plummy clarets with succulent fruitcake-like nuances. Le Pin, Pétrus and Clinet are examples of hedonistically rich Merlot wines at their very best. It also plays a key supporting role in filling out the middle palate of the Cabernet-dominated wines of the Médoc and Graves.

Merlot is now grown in virtually all wine growing countries and is particularly successful in California, Chile and Northern Italy.