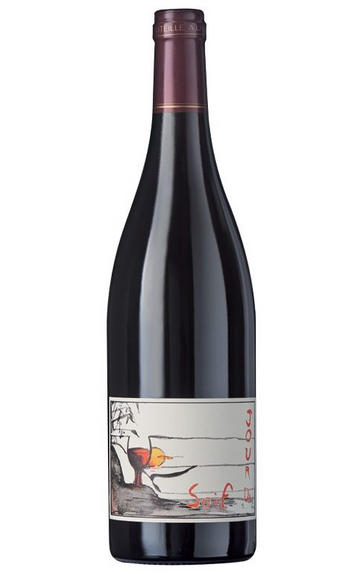 2021 Bourgueil, Jour de Soif, Gauthier, Domaine du Bel Air, Loire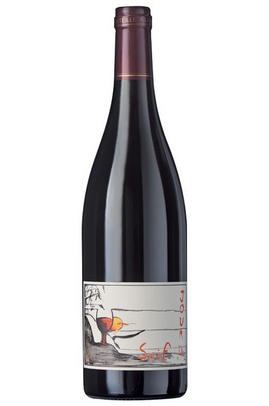 Critics reviews
The 2021 Jour de Soif is light, bright and fruity, filled with raspberry and blackberry flavours. It's a lot of fun and a great smasher that skips along with bags of freshness. It's a distinctly cool climate, ripe red. It's not complex, but it is not meant to be; it's a well-made wine that's designed to be fun.
Drink 2022 - 2025
Rebecca Gibb MW, Vinous.com (August 2022)
About this WINE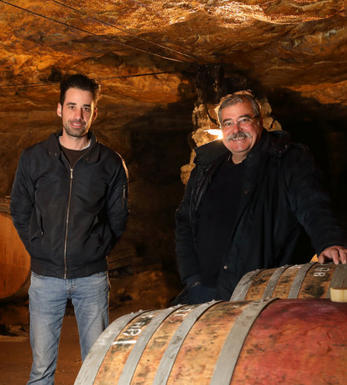 Domaine du Bel Air
Domaine du Bel Air has a rich winemaking heritage dating back several generations. The exact founding date of the estate is not widely documented, but it has been producing wines for many years, having been handed down through the family, with each generation contributing to its legacy.
The estate's vineyards are in the Loire Valley, a region celebrated for its diverse terroir and distinct wine styles. The region is known for its cool climate and limestone-rich soils, which contribute to the fresh and vibrant character of the wines produced here.
The domaine produces a wide range of wines, primarily focusing on grape varieties that thrive in the Loire Valley. Some prominent grape varieties grown at the estate include Cabernet Franc and Chenin Blanc. These varieties are well-suited to the region's climate and terroir, allowing the domaine to produce wines of finesse and character.
The winemaking approach at Domaine du Bel Air is often marked by a respect for tradition and an emphasis on expressing the terroir in the final wines. Sustainable viticultural practices and minimal intervention in the winery are frequently employed to preserve the grapes' natural characteristics and the terroir's unique flavors.
The estate's wine portfolio may include a variety of wines, ranging from crisp and refreshing white wines to elegant and complex reds. Chenin Blanc-based wines often exhibit notes of citrus and orchard fruits, while Cabernet Franc-based reds may showcase red fruit flavors, herbal nuances, and earthy undertones. Additionally, they may produce sparkling wines and rosés.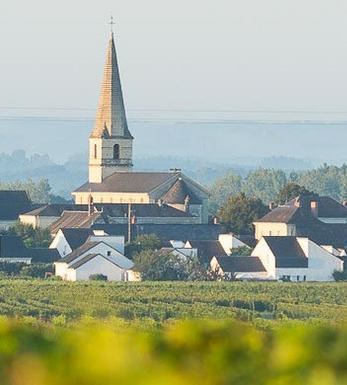 Bourgueil
Bourgueil is a qualitatively-important, dry red wine appellation in Touraine, if quantitatively small (1,500 hectares).
Located west of Tours, its vineyards are planted with Cabernet Franc on calcareous clay and sandy soils gently inclined south, towards the River Loire. The wines are medium to full-bodied and fleshy, possessing rich, perfumed raspberry and forest-fruit characters, underpinned by a fine structure with the potential for up to 20 years ageing. Wines are vinified for up to 18 months in French oak barrels.

Recommended producers: Domaine de la Butte (Jacky Blot), Domaine de la Chevalerie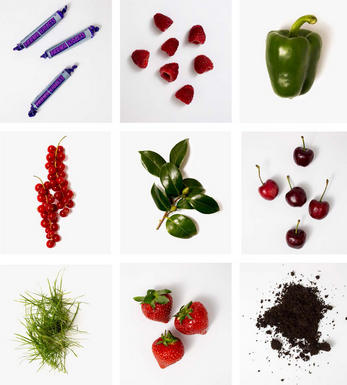 Cabernet Franc
Cabernet Franc is widely planted in Bordeaux and is the most important black grape grown in the Loire. In the Médoc it may constitute up to 15% of a typical vineyard - it is always blended with Cabernet Sauvignon and Merlot and is used to add bouquet and complexity to the wines. It is more widely used in St.Emilion where it adapts well to the cooler and moister clay soils - Cheval Blanc is the most famous Cabernet Franc wine in the world, with the final blend consisting of up to 65% of the grape.
Cabernet Franc thrives in the Loire where the cooler growing conditions serve to accentuate the grape's herbaceous, grassy, lead pencil aromas. The best wines come from the tuffeaux limestone slopes of Chinon and Bourgeil where growers such as Jacky Blot produce intense well-structured wines that possess excellent cellaring potential.