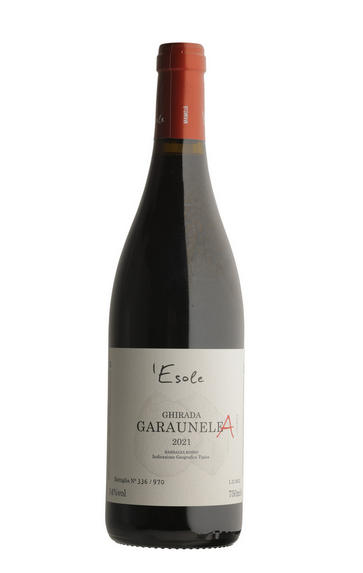 2021 Ghirada Garaunele A, Barbagia Rosso, Esole, Sardinia, Italy
Prices start from £51.00 per bottle (75cl).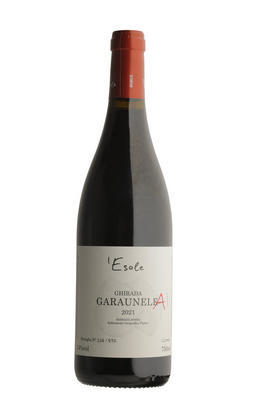 About this WINE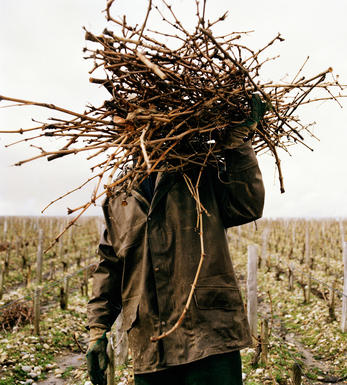 Esole
The 'Esole' winery, led by siblings Federica Dessolis and Francesco, is an exceptional addition to Sardinia's emerging generation of young wine producers. Federica's personal journey is a testament to the passion and dedication driving this innovative wave of winemakers on the island.
Starting her wine education at the Faculty of Oenology in Oristano, Sardinia, at twenty-seven, Federica's thirst for knowledge propelled her beyond her homeland. She embarked on an international adventure, first exploring the Loire region in France and then immersing herself in the revered winemaking traditions of Burgundy.
In Burgundy, Federica embraced the world-renowned winemaking practices and pursued advanced studies in oenology at the prestigious DNO (Diplôme National d'Oenologue) in Dijon. This experience allowed her to deepen her understanding of winemaking techniques and refine her expertise in the craft.
Her journey continued at notable wineries in Burgundy, including Vincent Girardin, where she honed her skills and absorbed the essence of Burgundian winemaking. Demonstrating her unwavering commitment to excellence, Federica joined the ranks of one of the most esteemed names in the wine world – Domaine de la Romanée Conti. Working at this legendary estate, renowned for its highly sought-after wines, exposed Federica to the pinnacle of winemaking craftsmanship.
Expanding her horizons, Federica ventured to the prestigious wine region of Châteauneuf-du-Pape in the Rhône Valley. There, she gained valuable insights and practical knowledge at Domaine Marcoux, a renowned winery known for its exceptional wines.
Armed with a diverse educational background, international exposure, and hands-on experience at esteemed wineries, Federica Dessolis returned to Sardinia alongside her brother Francesco to establish the 'Esole' winery. Their goal is to create wines that authentically reflect the unique terroir of Sardinia while showcasing their profound understanding of winemaking traditions and innovative techniques acquired throughout their journey.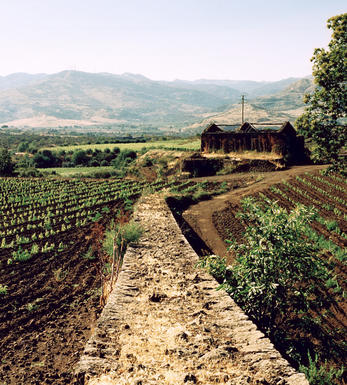 Sardinia
Sardinia's remarkable geography encompasses mountains, hills, and coastal plains, displaying distinct soil compositions and sun exposure. The island takes pride in its indigenous grape varieties, including Cannonau (Grenache), Carignano, Bovale Sardo, Monica, Vermentino, Nuragus, and Malvasia di Sardegna.
Sustainable agricultural practices are essential for many wine producers, prioritising organic and biodynamic viticulture while minimising chemical usage and artificial interventions. This environmentally conscious approach safeguards the natural balance, nurtures soil health, and allows the wines to reflect the unique qualities of the grapes and terroir authentically.
Winemakers will typically blend traditional and modern winemaking techniques. The reds often undergo extended maceration and oak barrel ageing, enhancing their structure and complexity. White wines, on the other hand, typically undergo fermentation and ageing in stainless steel to preserve their freshness and fruity flavours. However, some producers experiment with ageing certain white wines in oak barrels, imparting additional richness and character.
Sardinia houses several wine consortia and associations dedicated to promoting and protecting the quality and reputation of its wines. These organisations establish regulations and guidelines, ensuring the authenticity and excellence of wines produced on the island. Notable examples include the Consorzio Tutela Vini Cannonau and the Consorzio di Tutela Vermentino di Gallura.
Sardinian wines are a perfect complement to the island's rich culinary heritage. Cannonau wines harmonise with roasted meats, game, and hearty stews, while Vermentino pairs beautifully with seafood dishes, shellfish, and fresh cheeses. Sardinian cuisine, known for its rustic and flavorful dishes, offers delightful combinations with local wines.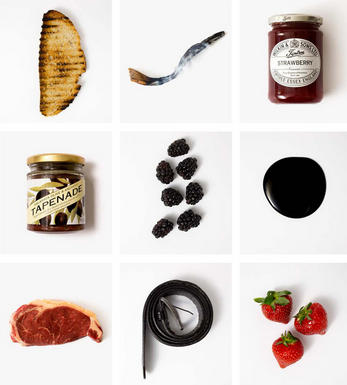 Grenache/Garnacha
Grenache (Noir) is widely grown and comes in a variety of styles. Believed to originate in Spain, it was, in the late 20th century, the most widely planted black grape variety in the world. Today it hovers around seventh in the pecking order. It tends to produce very fruity, rich wines that can range quite widely in their level of tannin.

In many regions – most famously the Southern Rhône, where it complements Syrah and Mourvèdre, among other grapes – it adds backbone and colour to blends, but some of the most notable Châteauneuf du Pape producers (such as Château Rayas) make 100 percent Grenache wines. The grape is a component in many wines of the Languedoc (where you'll also find its lighter-coloured forms, Grenache Gris and Blanc) and is responsible for much southern French rosé – taking the lead in most Provence styles.

Found all over Spain as Garnacha Tinta (spelt Garnaxa in Catalonia), the grape variety is increasingly detailed on wine labels there. Along with Tempranillo, it forms the majority of the blend for Rioja's reds and has been adopted widely in Navarra, where it produces lighter styles of red and rosado (rosé). It can also be found operating under a pseudonym, Cannonau, in Sardinia.



Beyond Europe, Grenache is widely planted in California and Australia, largely thanks to its ability to operate in high temperatures and without much water. Particularly in the Barossa Valley, there are some extraordinary dry-farmed bush vines, some of which are centuries old and produce wines of startling intensity.