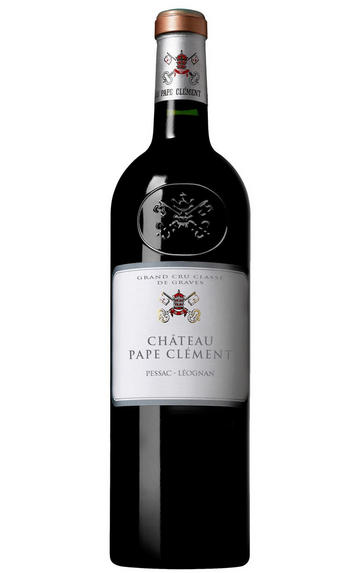 2022 Château Pape Clément, Pessac-Léognan, Bordeaux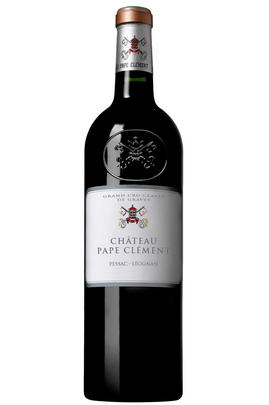 Critics reviews
Neal Martin, Vinous
94-96/100
The 2022 Pape Clément was picked 7-27 September at 35hL/ha, aged in 60% new oak. It has quite an open and expressive bouquet at this stage, with blackcurrant and bilberry scents. A more sensual Pape Clément perhaps, the oak is neatly integrated. Black olives emerge with time, hints of sea spray - this is certainly a wine you have to stay with. The palate is medium-bodied with fine tannins. Layers of black fruit laced with graphite and cedar, rending this 2022 quite Pauillac-like in style. Nicely controlled on the finish, this is a Pape Clément with breeding. Tasted four times.
Drink 2030-2065
Neal Martin, Vinous.com (April 2023)
Antonio Galloni, Vinous
93-96/100
The 2022 Pape Clement is shaping up to be a gem. Deep, pliant and layered in the glass, the 2022 possesses notable energy and vibrancy to play off its core of rich, sumptuous fruit. Soft, plush contours wrap it all together. Time in the glass brings out notable energy, especially as the mid-palate opens into the gorgeous, palate-staining finish. The 2022 is unusual in that it is 60% Merlot, rather than the more typical blend of equal parts Merlot and Cabernet Sauvignon. Tasted three times.
drink 2030-2052
Antonio Galloni, Vinous.com (April 2023)
Lisa Perrotti-Brown MW
95-97/100
The 2022 Pape Clement is composed of 60% Merlot and 40% Cabernet Sauvignon with a yield of 35 hl/ha. Deep garnet-purple in color, it is a little subdued to begin, soon unfurling to offer evocative notes of baked blackberries, boysenberry preserves, and plum pudding, followed by wafts of cassis, violets, cedar chest, and cumin seed. The full-bodied palate is rich and impactful, delivering layers of bright black cherries and baking spices with a lively backbone and fine-grained tannins, finishing long and energetic. pH 3.70.
Drink 2029-2059
Lisa Perrotti-Brown, The Wine Independent (May 2023)
Deep and intense, but not the full on ink colour that I might have expected. Cocoa bean, fig, rosemary, kirsch, cigar box, black pepper, mint leaf, this ripples with the exuberance of the vintage but the tannins are firm, musuclar and hold things firmly in place, ensuring a sense of proportion. This walks the line, it is a big wine that absolutely delivers estate signature, and has a clear sense of future potential, with plenty of complexity. Rises to meet the vintage, not overpowered by it. Will age well.
Drink 2030-2050

Jane Anson, janeanson.com (May 2023)
Cask sample. Quite a change from the excessively concentrated wines of the past, in a vintage that naturally offers concentration! Deep purplish crimson. Rich, ripe nose and then some unintegrated acidity imposes itself. Decidedly unknit at the moment with acidity dominating tannins that are evident only on the very end. Sandy finish. A curious wine that is fresher and less exaggerated than earlier vintages. An attempt to lighten up perhaps?
Drink 2029-2040

Jancis Robinson MW, jancisrobinson.com (April 2023)
Revealing aromas of blueberries, cassis, spring flowers and toasty new oak, the 2022 Pape Clément is full-bodied, broad and textural, with a rich, layered core of super-ripe fruit framed by liberally extracted tannins that assert themselves on the firm, lavishly oaky finish. This is a flamboyant, unabashedly modern-styled Pape Clément that will need several years in the cellar to blossom. It's a blend of 60% Merlot and 40% Cabernet Sauvignon.

Wine Advocate (April 2023)
This is a very structured 2022 with powerful tannins that run the length of the wine. Yet it's perfumed and fresh with flowers and subtle undertones of stone. Pure. It's full but not heavy with backbone and structure. Lots of crushed stone and currants. One of the most transparent you Pape's I have tasted. 60% merlot and 40% cabernet sauvignon.
James Suckling, JamesSuckling.com (April 2023)
Focussed and charming, good weight and depth, the tannins come into play almost straight away coating the mouth in fine but plump, fleshy black fruit with cool blue fruit touches and high acidity giving a different, lighter nuance. Well made, with good definition. Not as lively as some, but has supreme complexity and shine, everything feels well worked with touches of oak, liquorice spice and clove that dot the palate.
Strong and serious but confident and controlled. A thoroughbred. Tightly knitted but still showing glamour. Harvest 7-27 September. Bee friendly, HVE3 certified. Celebrating 770 vintages in 2022. Michel Rolland and Julien Viaud consultants.
Drink 2025-2045
Georgina Hindle, Decanter (April 2023)
A full-bodied, concentrated, awesome Pessac, the 2022 Château Pape Clément offers up loads of spiced red and black fruits, some leafy tobacco, gravelly earth, and graphite aromatics, building, ripe, polished tannins, and a stacked mid-palate. Beautifully done, with remarkable purity and a great finish, it's going to rank with the crème de la crème of the vintage and is well worth seeking out.
Jeb Dunnuck, JebDunnuck.com (May 2023)
About this WINE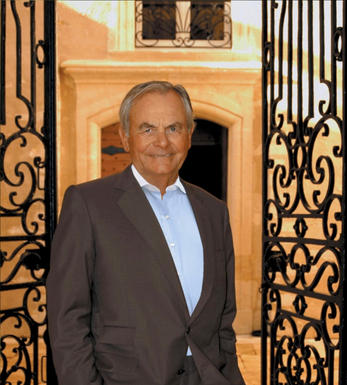 Chateau Pape Clement
Château Pape Clément is a Cru Classé Graves property that has one of the oldest documented histories of any Bordeaux vineyard, having been planted in 1300 by Bernard de Groth, the future Pope Clément V. In 1939 the estate was bought by the Montagne family and is now owned and run by Léo Montagne.

Pape Clément is located in the Bordeaux suburb of Pessac and consists of a chai and 32 hectares of vineyards, planted with Cabernet Sauvignon (60%), Merlot (40%) and small amounts of Sauvignon Blanc, Sémillon and Muscadelle.

The quality of the wines at Pape Clément slipped in the 1960s and 70s, largely because of under-investment. Bernard Magrez was appointed as general manager in 1985 and he turned Pape Clément's fortunes around. He introduced more rigorous selection in the vineyards, as well as installing stainless steel vats and raising the percentage of new oak casks used in the maturation process.

Pape Clément now produces one of the finest clarets in Pessac-Léognan.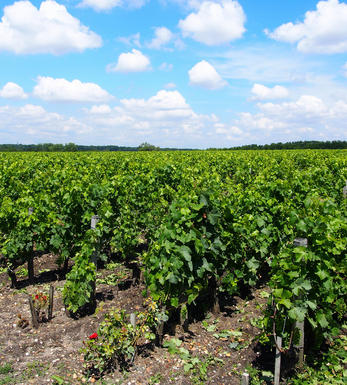 Pessac-Leognan
In 1986 a new communal district was created within Graves, in Bordeaux, based on the districts of Pessac and Léognan, the first of which lies within the suburbs of the city. Essentially this came about through pressure from Pessac-Léognan vignerons, who wished to disassociate themselves from growers with predominately sandy soils further south in Graves.
Pessac-Léognan has the best soils of the region, very similar to those of the Médoc, although the depth of gravel is more variable, and contains all the classed growths of the region. Some of its great names, including Ch. Haut-Brion, even sit serenely and resolutely in Bordeaux's southern urban sprawl.

The climate is milder than to the north of the city and the harvest can occur up to two weeks earlier. This gives the best wines a heady, rich and almost savoury character, laced with notes of tobacco, spice and leather. Further south, the soil is sandier with more clay, and the wines are lighter, fruity and suitable for earlier drinking.
Recommended Châteaux: Ch. Haut-Brion, Ch. la Mission Haut-Brion, Ch. Pape Clément, Ch Haut-Bailly, Domaine de Chevalier, Ch. Larrivet-Haut-Brion, Ch. Carmes Haut-Brion, Ch. La Garde, Villa Bel-Air.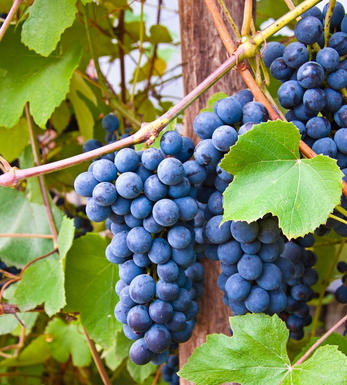 Merlot/Cabernet Franc
Merlot and Cabernet Franc are grape varieties commonly used in Bordeaux-style blends, particularly in the Bordeaux region of France. When these two grapes are blended, they can create a wine that combines the best characteristics of each variety.
Merlot is known for its smoothness, soft tannins, and ripe fruit flavours. It often contributes black cherry, plum, and chocolate flavours to the blend. The grapes are relatively easy to grow and ripen earlier than other Bordeaux varieties, making them versatile for blending.
Cabernet Franc, on the other hand, adds structure, depth, and complexity to the blend. It typically brings aromas of red fruits such as raspberry and strawberry, along with herbal notes like bell pepper and tobacco. These grapes have thinner skins and can be more challenging to cultivate, requiring specific growing conditions to reach their full potential.
When Merlot and Cabernet Franc are combined, the result is a well-balanced wine with various flavours and aromas. The blend often exhibits a Bordeaux wine's medium to full body, along with a smooth texture and moderate tannins. The specific flavour profile can vary depending on the proportions of each grape in the blend and the terroir and winemaking techniques employed.