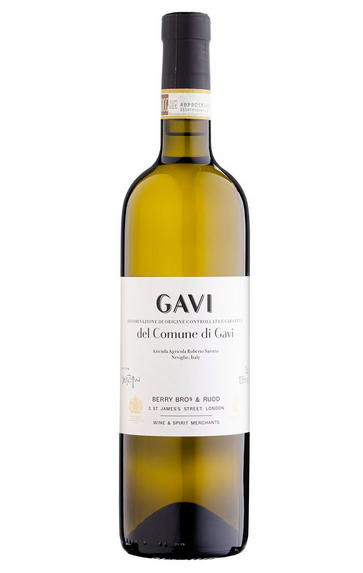 2022 Berry Bros. & Rudd Gavi di Gavi by Roberto Sarotto, Piedmont, Italy
Prices start from £16.50 per bottle (75cl).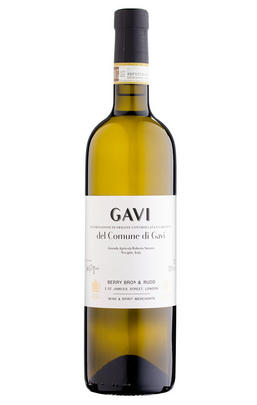 About this WINE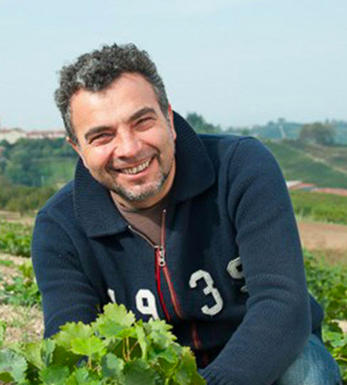 Roberto Sarotto, Piedmont
Located close to the town of Gavi, in the frazione Zerbetta, at 260 metres above sea level on ancient Miocene sedimentary marne/tufo soils that are identical to those found in the Langhe to the north, Roberto & Aurora Sarotto's 12ha Tenuta Manenti estate is perfectly placed to grow exquisite Cortese grapes for their fine Gavi del Comune di Gavi wines; the nutrient poor white soils focussing Cortese's energy into the fruit, not the leaves.
Berry Bros. & Rudd started buying Roberto's Gavi di Gavi in 2001 when he was winemaker at the Cantina Sociale (Cooperative), identifying his talent as a top producer of fine Gavi di Gavi. This relationship grew when Roberto bought his own estate shortly after.

Tenuta Manenti estate produces two hand-picked, whole-bunch pressed Cortese Gavis: 'Bric Sassi', from the upper, higher part (the 'bric') of the single 12 ha vineyard, strewn with stones ('sassi'), which consistently treats us to ethereal, honeydew, white flower Gavi; while the Gavi 'Aurora' comes from fruit grown in the lower part of the vineyard, on clay rich soils, giving a fuller, fruitier style of wine.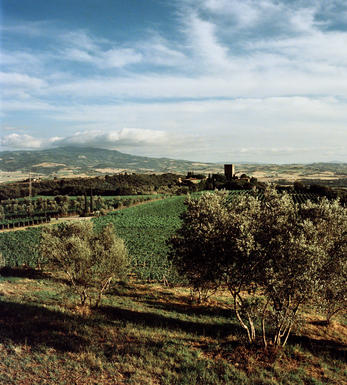 Gavi
Gavi di Gavi (aka Cortese di Gavi) is a famous white wine DOCG zone in Piedmont, Italy. The 1,200-hectare vineyard area surrounds the city of Gavi itself.

Cortese is the grape behind the wines of Gavi di Gavi, and is distinguished by its crisp, floral, peachy, aromatic qualities. Its wines are best enjoyed young.

Piedmont's most famous (and finest) white grape, Cortese has produced wines here since the 17th century. It only covers 1,500 hectares of the whole region, and is mostly found around the city of Alessandria and the Monferrato hills.

Recommended producers: Roberto Sarotto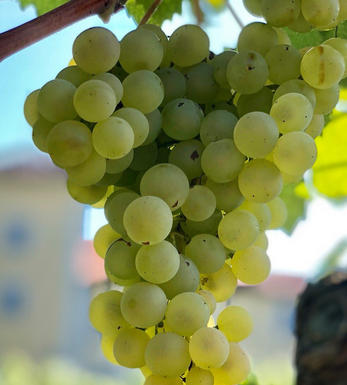 Cortese
This white grape produces wines in the appellations of Cortese dell'Alto Monferrato, Colli Tortonesi as well as the DOCG wine of Gavi di Gavi. Cortese is a native grape variety of Alessandria in Piedmont and tends to perform best in the hills between Novi and Tortona in Piedmont. The grape has been so successful in Gavi (which is located in the south of Piedmont close to Liguria) that it is known there as Cortese di Gavi.
Typically produces wines that are pale lemon-white in colour, possess a fine fragrance and are steely and dry on the palate. The best examples can develop an intense honeyed richness with medium term ageing.