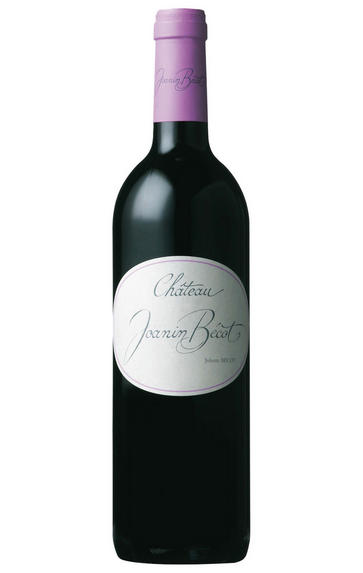 2022 Château Joanin Bécot, Castillon - Côtes de Bordeaux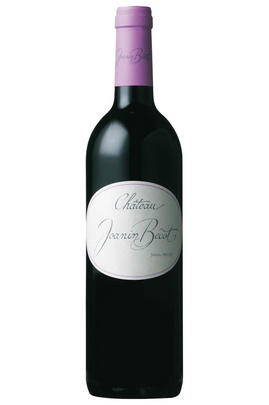 Critics reviews
Antonio Galloni, Vinous
91-93/100
The 2022 Joanin-Bécot is one of the best vintages I can remember tasting. Heady and explosive in the glass, the 2022 offers up copious red/purplish berry fruit, blood orange, spice, menthol and licorice all saturate the finish. This could be a Sleeper.
Drink 2025-2034
Antonio Galloni, Vinous.com (April 2023)
Lisa Perrotti-Brown MW
89-91/100
A blend of 80% Merlot and 20% Cabernet Franc, the 2022 Joanin Becot has a deep purple-black color. It races out of the glass with vibrant notes of kirsch, black raspberries, and juicy black plums, leading to nuances of cinnamon stick, star anise, and dusty soil. Full-bodied, the palate is plush and soft-spoken, with lots of elegant, spicy accents and a fragrant finish.
Drink 2025-2040
Lisa Perrotti-Brown, The Wine Independent (May 2023)
Brambled berry fruit, hawthorn and pummice stone, this has an enjoyable texture on the attack, then gives way to sweet damson puree and creme de cassis fruit. Luscious, almost ready to drink, closes in on the finish as the acidity drops. 35hl/h yield, 50% new oak. Harvest 15 to 25 September. Juliette Bécot owner.

Drink 2023-2028

Jane Anson, JaneAnson.com (April 2023)
Livelier and more fragrant than in the past. Juicy fruit backed by firm but ripe tannins, the finish fresh.
Drink 2027-2035
James Lawther MW, JancisRobinson.com (April 2023)
A blend of 80% Merlot and 20% Cabernet Franc from Juliette Bécot, the 2022 Joanin Bécot offers up aromas of dark berries, bay leaf, vine smoke and lilac. Medium to full-bodied, supple and incisive, it's a rich but vibrant wine that exhibits the potential of the Côtes de Castillon in vintages like this.
William Kelley, Wine Advocate (April 2023)
Full and fruity nose, expressive and ripe, nicely perfumed and expressive. Clean and clear, extremely mineral, graphite, pencil lead and flint stone notes on the palate alongside clear blue fruits, blueberries, blackcurrants and some red summer berries. Super smooth in terms of texture but also quite lean in terms of fruit flavour, this has bite and tang, a touch austere but also really quite juicy and floral too. Needs a bit of time, but feels precise and focussed with grip and intensity. I like the fruitiness, really quite upfront but keeping the liveness and energy. Succulent and nicely sweet touches with juicy acidity. Easy enjoyment, plush, mineral, all in balance. 3.6pH. 12% press wine. A yield of 39hl/ha.
Drink 2026-2044
Georgina Hindle, Decanter.com (April 2023)
I loved the 2022 Château Joanin Bécot, which might be the finest vintage I've tasted from this château. Based on 80% Merlot and 20% Cabernet Franc, harvested between the 15th and 26th of September and aged in 50% new barrels, it has a vivid purple hue as well as awesome aromatics of black raspberries, chalky minerality, and flowers. As with many of these top Castillon releases, it tastes like a top Saint-Emilion Grand Cru Classé and is medium to full-bodied, has ripe tannins, and terrific balance.
Jeb Dunnuck, JebDunnuck.com (May 2023)
About this WINE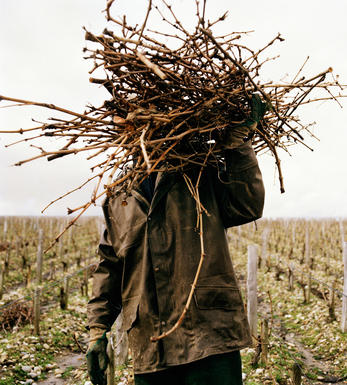 Chateau Joanin Becot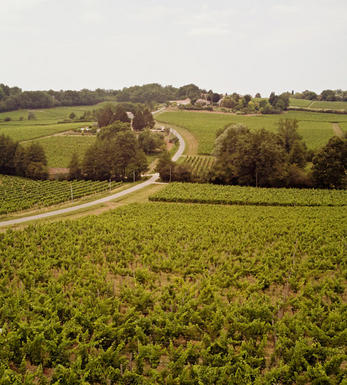 Cotes de Castillon
To the east of the St Émilion wine appellation, and on the north bank of the Dordogne, Côtes de Castillon has been the site of considerable interest and investment since the early 2000s. Wine production is significant, yielding over 1.5 million cases per annum and quality is quite variable, ranging from the everyday from the sandy and light gravel soils to imposing, aspirational wines benefiting from considerable investment, and made from the clay and limestone vineyards on higher slopes.

The style of these latter wines is akin to good St Émilion, and the wines use predominantly Merlot and Cabernet Sauvignon. In common with other regions recognised to produce interesting and good-value wines, several well-known St Émilion proprietors have invested in the appellation over the past decade, among them Gérard Perse of Ch. Pavie, Stephan Von Neipperg of Canon-la-Gaffelière, and consultant Stéphane Derénoncourt.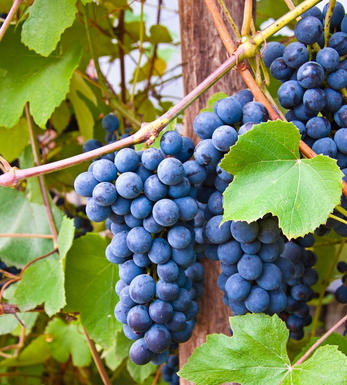 Merlot/Cabernet Franc
Merlot and Cabernet Franc are grape varieties commonly used in Bordeaux-style blends, particularly in the Bordeaux region of France. When these two grapes are blended, they can create a wine that combines the best characteristics of each variety.
Merlot is known for its smoothness, soft tannins, and ripe fruit flavours. It often contributes black cherry, plum, and chocolate flavours to the blend. The grapes are relatively easy to grow and ripen earlier than other Bordeaux varieties, making them versatile for blending.
Cabernet Franc, on the other hand, adds structure, depth, and complexity to the blend. It typically brings aromas of red fruits such as raspberry and strawberry, along with herbal notes like bell pepper and tobacco. These grapes have thinner skins and can be more challenging to cultivate, requiring specific growing conditions to reach their full potential.
When Merlot and Cabernet Franc are combined, the result is a well-balanced wine with various flavours and aromas. The blend often exhibits a Bordeaux wine's medium to full body, along with a smooth texture and moderate tannins. The specific flavour profile can vary depending on the proportions of each grape in the blend and the terroir and winemaking techniques employed.