2013 Frittmann Cserszegi Füszeres, Frittmann Testvérk, Hungary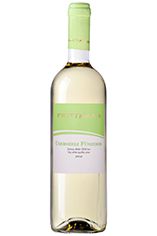 The Producer
Frittmann Testverek
The Frittmann brothers set up their modern, well-equipped winery in 1987, but the family have a long history of owning and working vineyards in Kunság. They currently have around 50 hectares of vines, mainly planted with indigenous varieties. Cserszegi Fűszeres is widely grown in the Kunság area, and would undoubtedly be more popular if it had a more pronounceable name.
View Producer
The Grape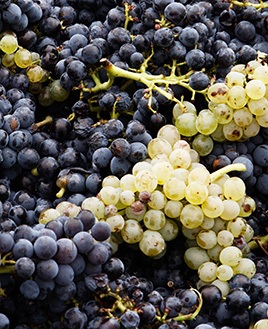 Other Varieties
There are over 200 different grape varieties used in modern wine making (from a total of over 1000). Most lesser known blends and varieties are traditional to specific parts of the world.
View Grape
The Region
The vast Kunsag wine region in Hungary (initially named as "Kiskunsag") is situated in the Great Plain, between the Danube and Tisza Rivers south of Budapest and covers 29544 hectares, planted with a variety of grapes including:

Welschriesling - an aromatic, high acidity variety also known as Olaszrizling - the most widespread grape in the country
Ezerjó & Kövidinka - soft, pleasant wines typically high in fruit , sugar and alcohol
Kadarka - yields light, ruby reds, spicy, and fragrant
Kékfrankos- a late-ripening variety, also known as Blaufränkisch, for red wines which are typically rich in tannin and with pronounced spicy character.

The region is named after the Cumans, a Turkic-speaking ethnic group that settled in Eastern Hungary in the 13th century. Wine production was documented through the Middle Ages and even during the Ottoman Occupation, although these wines were neither of outstanding quality nor particularly famous. Phylloxera destroyed 90% of the vines in the hillside vineyards of Hungary in the 19th centrury but vines situated in the Great Plain survived because loose sandy soils are impervious to the root louse. This immunity gave a temporary boost to the value of vineyards in the Kunsag, and the area planted with vines multiplied by the end of the 19th century.

The Kunsag region produces the bulk of Hungary's commercially sold wines, relying on a wide range of grape varieties far in excess of those listed above. These "sand-grown" table wines tend to be light and soft.

The Kecskemeti Pecsenye Feher and the Kecskemeti Leanyka, both sweet whites, were two better-known wines from the Kunsag between the two world wars.

The Cserszegi Füszeres variety is the result of crossing the local Irsai Olivér with Gewürztraminer and it produces wines that are distinctively spicy and full. Cserszegi Fűszeres is made into both dry and off-dry styles.
View Region
Customer Reviews
Questions And Answers