Critics reviews
I just love this quirky, full-bodied white from the Greek island of Crete. And don't think that by buying this wine you will be exposing yourself to weird winemaking or serious oddity. The wine is beautifully made in the family-owned cellars. Lyrarakis have played a major role in saving Cretan indigenous grape varieties and are well worth supporting. But most of all, treat yourself to some entirely new flavours.

Thrapsathiri is a probably-Cretan grape variety... identical to the variety known as Begleri on other Greek islands such as Santorini and Lesbos). It's often found in a field blend and its wines can be rather low in acidity but not this varietal example since Lyrarakis grow it at a relatively high altitude, 500 m - Armi is Cretan dialect for a summit - on rocky soils exposed to cooling winds from the east.

They age it for a few months in barrels of both acacia and French oak and the highly aromatic result is chock full of character. Honey, orange peel, spice verging on cinnamon, quince, green fig and grassiness have all been noted in our several tasting notes on these two vintages. It shows no signs of ageing rapidly and is full without being heady. Just 13% alcohol, it is probably best drunk with food - at least it is complex and satisfying enough to deserve some attention. I could imagine drinking it with a chicken dish.
Jancis Robinson MW, jancisrobinson.com - 15 Feb 2014


Produced in tiny quantities and offering real substance and interest. Neat finish. Thrapsathiri is the grape. Some skin contact. Exciting grip on the palate and some refreshing aromas of vegetation.
Jancis Robinson MW, jancisrobinson.com - 7 Dec 2013 
About this WINE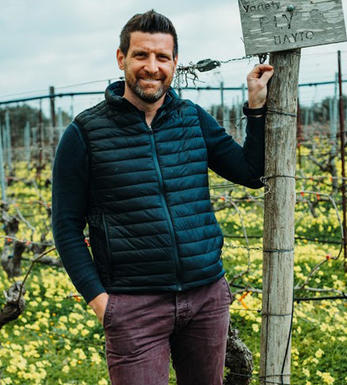 Domaine Lyrarakis
Domaine Lyrarakis, established in 1966, is located in the mountainous commune of Alagni (440 metres above sea-level), south of the city of Heraklion, in Crete. The well-preserved 14th-century stone-presses in the fields around the winery are testament to the area's long history of grape-growing and winemaking.

The winery is at the forefront of viticultural innovation, championing obscure local varieties such as the ancient white cultivars of Plytó, Dafni, and Vidiano, that it rescued from extinction.

The winery's extensive portfolio consists of a range of monovarietal wines (Vidiano, Plytó, Mandilari, Assyrtiko, Vilana, Thrapsathiri, Kotsifali) – some from single, "premium" vineyard plots, as well as blends of indigenous and international varieties (such as Syrah, Cabernet and Merlot). Quality remains key and the style emphasises fruit precision, purity and supple texture – placing the wines firmly in the modern camp, yet without flamboyance or exaggeration.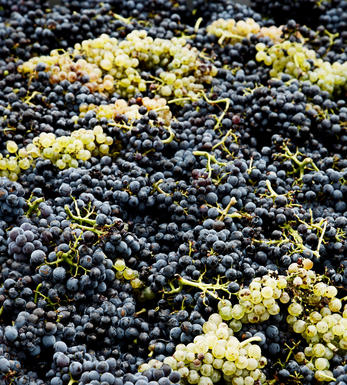 Thrapsathiri
Thrapsathiri is an ancient grape variety originating from Crete and it was originally thought to be related to the Aegian island white variety Athiri. Recent DNA evidence shows that Thrapsathiri is not connected to Athiri, but rather is identical to the local grape Begleri of the Cyclades, and closely related to another grape from Crete, Vidiano. Currently found in vineyards in the two eastern-most districts of Crete (Heraklion and Lassithi) but it is also permitted in the south-east region of Lakonia in Peloponesse.

In the past it formed blends with Vilana, another indigenous grape in Crete, but it is now increasingly vinified on its own, although in some recent bottlings, it is also found in partnership with Sauvignon Blanc. It can stand up well to barrel fermentation and maturation.

The resulting wine is distinctive and aromatic, full-bodied with intense citrus and peach overtones and an interesting proposition for those looking for something new to discover.

The name derives from the ancient Greek word "thrapseros" (meaning prolific, productive) and Athiri (a variety widely planted throughout Aegean).
However, it is worth noting that the dominant and high-productive white varieties in Crete were in the 12th - 18th centuries identified by the umbrella term "thrapsa", and these include the local Vilana, Athiri, and the historic Malvasia di Candia, which together with Thrapsathiri were some of the many components of the ancient Malvasia of Crete sweet wine which in turn was one of the most prized exports from the island in the medieval times.