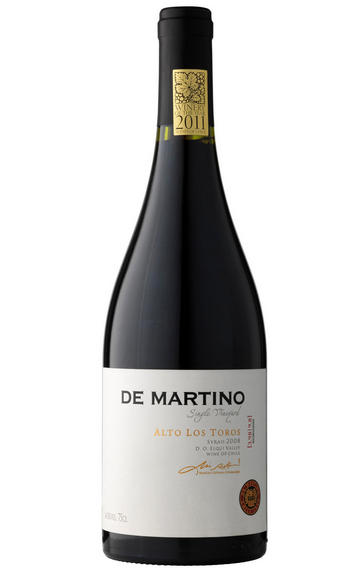 2011 De Martino Alto de Piedras Single Vineyard Carménère, Maipo Valley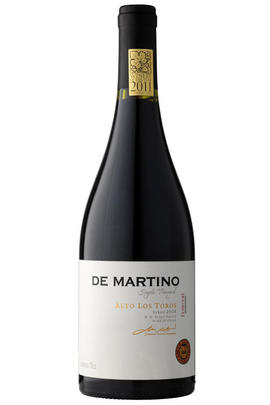 About this WINE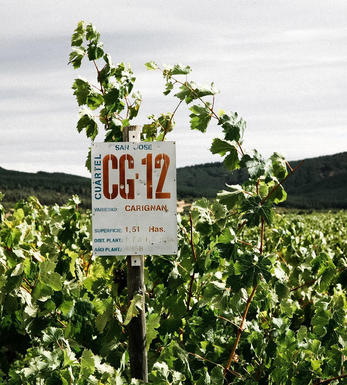 De Martino
De Martino is one of the most progressive and exciting names on the Chilean wine scene, deservedly named Chilean Winery of the year in 2011. Through a network of intellectual partnerships and vineyard acquisition, it has quickly built up a reputation for organic viticulture of the highest quality, farming from over 350 different vineyards.

The corporate vision focuses on sustainability, terroir, and, by logical extension, excellence. By concentrating on the very best sites for the varieties in question, be they in Limari, Elqui or Maipo, and by the development of a world class winemaking team, De Martino now sits at the very top of the Chilean vinous hierarchy.

The Alto Piedras vineyards make up 5 hectares of the sub-Denominacion of the Isla de Maipo, a de facto island as the vines are surrounded by two branches of the Maipo River. Two other self-evident truths are located in the nomenclature; firstly that the terrain is rocky, volcanic gravel to be precise and secondly that the vines are quite high up. Chile's indigenous grape, Carmenère, is here aged for 18 months in new French oak.
Carménère
Chile is the bastion of the Carménère grape today but during the early19th century it was one of the most widely cultivated grape varieties in the Médoc and Graves regions of Bordeaux where it was a valued blending partner of Cabernet Franc. However its susceptibility to the twin evils of phylloxera and oidium led to growers uprooting it in the 1860s and replacing it with better yielding grape varieties such as Merlot.

It was first introduced in Chile (where it is also known as Grand Vidure) in the 19th century where it thrived on the country's phylloxera-free vineyards, as most of its vines are planted on native rootstock. For a long time it stayed in obscurity, as it was mixed with Merlot plantings in the vineyards but now is being identified, vinified and labelled separately.

In Chile it accounts nowadays for about 8,000 hectares or 8 percent of the national vineyard and it is typically blended with Cabernet Sauvignon and Merlot, imparting succulent and luxurious fuitness. Many of the country's flagship wines, such as these from Almaviva, Neyen, and Seña, incorporate judicious proportions of Carménère in blends. It is increasingly being bottled as a single varietal wine. Carmen and De Martino were two of the first wineries to champion the grape as the signature varietal of Chile.

Carménère wines are deeply coloured and are usually well structured with smooth, well-rounded tannins, and ripe berry fruit flavours. Cooler climate regions, like the coastal Limari in Chile, produce an earthy, leaner, more elegant style with crunchy red fruit and green pepper flavours. Warmer climates, like in Maipo, give concentrated, heady wines, inky-coloured and with opulent notes of dark chocolate, soy sauce and black pepper.