About this SPIRIT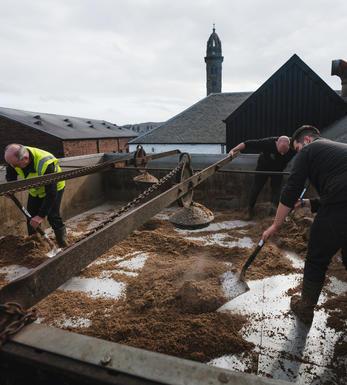 Springbank Distillery, Campbeltown
Campbeltown was once home to over 30 distilleries. The town had a reputation for producing high-quality whisky in the 19th century. Today, however, only three distilleries stand. Two of these, Springbank and Glengyle, are owned by J&A Mitchell and Co. The distilleries are run by the fifth generation of the Mitchell family to be involved in the distilling trade.
Springbank is the only Scottish distillery to complete 100% of its production process on-site. The team malts all their own barley using traditional floor malting methods, and much of the distillery equipment remains the same as it has always been.
Springbank is also the only distillery in Scotland to produce three malts on one site: the triple-distilled Hazelburn, the unpeated Springbank and the lightly peated Longrow.