About this SPIRIT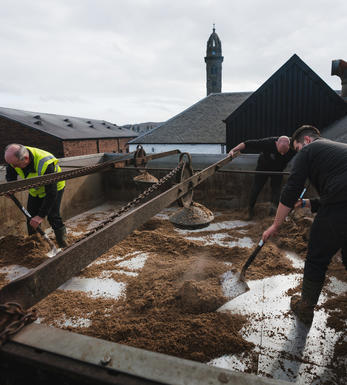 Springbank Distillery, Campbeltown
Springbank Whisky Distillery was officially established in 1828 on the previously illicit site of Archibald Mitchell, great-great grandfather of the present Chairman, Mr. Hedley Wright. It is located in Campbeltown at the end of the Kintyre peninsula and produces three of only four surviving Campbeltown malts: Springbank, Longrow and Hazelburn.

There will soon be a fifth when Kilkerran, produced at the recently opened Glengyle distillery, also owned by the Mitchell family, matures and becomes available.

The Longrow, named after an old neighbouring distillery, closed since 1896 and whose last existing warehouse is home to Springbank's bottling plant. The malt is slowly dried for 48 hours above a peat fire giving the finished whisky a very pronounced peat character.

Mitchells is one of the two signature blends of Springbank, the other being Campbeltown Loch. The high malt content creates a rich, premium blend, full of Campbeltown character.

Springbank is unique amongst Scotland's distilleries in that it carries out the whole process of Whisky manufacture from floor malting to bottling at the one location in Campbeltown. Unlike any other single malt, Springbank is distilled two-and-a-half times from malted barley that has been lightly peated.