2013 Beaumont Hope Marguerite Chenin Blanc, Bot River
The Producer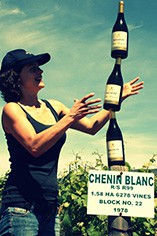 Beaumont
The South African winery Beaumont is situated on the historic Compagnes Drift Farm near the village of Bot River at the gateway to the Elgin district, formerly a trading outpost of the Dutch East India Company in the 1700s. Today Beaumont Wines is a family-run farm producing a range of high-quality premium wines. It is located at the foot of the Houw Hoek Mountains, between Hermanus and Cape Town.

Raoul and Jayne Beaumont bought the wine property in 1973 and restored the original cellar, initially planting five hectares of vineyards. Today there are nearly 50 hectares of vineyards comprising a wide range of varietals. Eldest son Sebastian Beaumont is now in charge in the cellar and his wines have become some of the most sought-after in South Africa. The Chenin Blanc 'Hope Marguerite', named after Jayne's mother-in-law, is a superb example of the South African Chenin Blanc, or 'Steen' is it is known locally.
View Producer
The Grape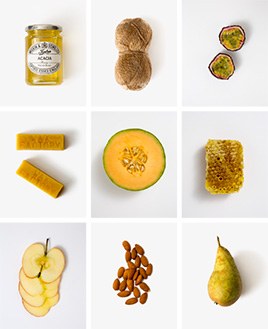 Chenin Blanc
Chenin Blanc is an important white grape variety planted in the Anjou-Saumur and Touraine regions of the Loire Valley and the most widely planted varietal grape in South Africa.

In the Loire it produces high quality dry wines in Savenniéres, and luscious sweet, dessert wines in Coteaux du Layon, Bonnezeaux and Quarts de Chaume. In Vouvray and Montlouis it can be dry, medium dry, or sweet, and still or sparkling. Whether dry or sweet, the best Loire Chenin Blancs possess marvellously concentrated rich, honeyed fruit together with refreshingly vibrant acidity. It is Chenin Blanc's high acidity that enable the wines to age so well.
In South Africa Chenin Blanc is easier to grow and is prized for its versatility. It is used as a cheap blending option with Chardonnay, Colombard, and Muscat but also bottled unblended. The best producers keep their yields low and produce impressive mouthfilling wines.
View Grape
The Region
Walker Bay is a coastal wine district, located to the south-east of Capetown, near the town of Hermanus (of whale-watching fame).
Walker Bay has built its reputation on Pinot Noir, and best exemplified by the wines from the Bouchard-Finlayson & Hamilton-Russell estates.
Walker Bay has a cool, maritime climate. However vineyard virus and small scale production have prevented thsi wine region from competing effectively against the Pinot Noirs from New Zealand.
View Region
Customer Reviews
Questions And Answers