2012 Tikves Barovo White, Macedonia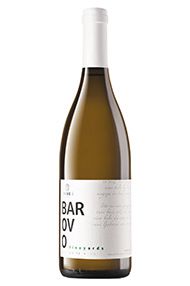 The Producer
Tikves
Tikves was founded in FYR Macedonia in 1885, and its wines were first produced in 1912. As with most of the Macedonian wine industry, they have benefitted from investment and innovation subsequent to independence from Yugoslavia, the current owners having purchased the enterprise in 2003, the original family firm having been nationalised in 1946, although the family remained involved.

Tikves is now the largest winery and spirit distiller in FYR Macedonia, following the merging of a number of wine and spirits cooperatives in the 1970s. The wines are made from both local and international varieties by a team that harnesses both local knowledge and international consultants. We are pleased to offer their single vineyard wines that express a sense of place with indigenous varieties.

View Producer
The Grape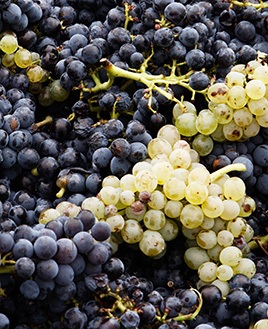 Other Varieties
There are over 200 different grape varieties used in modern wine making (from a total of over 1000). Most lesser known blends and varieties are traditional to specific parts of the world.
View Grape
The Region
Winemaking in "The Former Yugoslav Republic of Macedonia" has had a tradition of at least 3,500 years from archaeological evidence, and wine was certainly significant in the culture of the Macedonian empire under Alexander the Great. As with many countries in the region, this rich vinous heritage was threatened by the suzerainty of the Ottoman Empire, and thereafter by the blight of phylloxera. Arguably a greater threat to wine quality was the state control imposed by Yugoslavia after World War II.

However, despite all these difficulties, Macedonia is now re-establishing itself as a wine producer of interest, with increasing investment in both its vineyards and wineries. In 2012 Macedonia was ranked 28th in the world's wine-producing countries, producing just over 80 million litres of wine, at least three quarters of which is red. The grapes grown are a mix of international and indigenous varieties.

Red varieties include Vranec (the dominant variety of Macedonia), Kratosija, Cabernet Sauvignon and Merlot. White varieties include Smederevka, Laški Rizling, Chardonnay, Sauvignon Blanc and Žilavka.

The three main wine-growing regions are:
Povardarie in the proximity of the towns of Negotino and Kavadarci. This is the prime spot for quality wines, and in terms of quantity too.
Pcinja-Osogovo bordering Bulgaria.
Pelagonija-Polog, around Lake Ohrid, on the border with Albania.
View Region
Customer Reviews
Questions And Answers