2014 Vignobles Lorgeril, Chardonnay de Pennautier, Pays d'Oc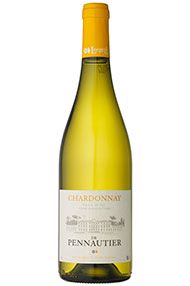 The Producer
Vignobles Lorgeril
Since 1620, the Pennautier and Lorgeril family have been the driving force of the Languedoc region, striving to create a 'Great Languedoc'. After World War I these two venerable families were joined by the marriage of Paule de Pennautier and Christian de Lorgeril.

The family estates were joined under the banner of Vignobles Lorgeril. In 1992 the management of Vignobles Lorgeril was taken over by Miren and Nicolas de Lorgeril, the tenth generation descendants all ten of whom have made wine. Their main aim has been to celebrate the terroir of the Languedoc and to produce great wines.

The Appellation Contrôlée of Cabardès is located at an altitude of 700-1000 metres in the southern foothills of the Montagne Noire, itself a geological and climatic cross-roads displaying both Atlantic and Mediterranean influences.

Viognier from this far south needs to indulge us by maintaining its signature fleshy richness but avoiding the trap of becoming too cloying and too weighty, in other words it needs to avoid becoming a caricature of itself. What we love in Viognier can also be its downfall; so we are always vigilant. Lorgeril's Viogner wines are impressive indeed and exceptionally good value when one compares it to the ever-increasing asking price of a Condrieu.

View Producer
The Grape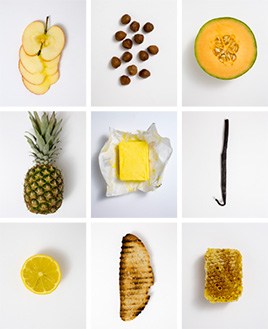 Chardonnay
Chardonnay is the "Big Daddy" of white wine grapes and one of the most widely planted in the world. It is suited to a wide variety of soils, though it excels in soils with a high limestone content as found in Champagne, Chablis, and the Côte D`Or.

Burgundy is Chardonnay's spiritual home and the best White Burgundies are dry, rich, honeyed wines with marvellous poise, elegance and balance. They are unquestionably the finest dry white wines in the world. Chardonnay plays a crucial role in the Champagne blend, providing structure and finesse, and is the sole grape in Blanc de Blancs.
It is quantitatively important in California and Australia, is widely planted in Chile and South Africa, and is the second most widely planted grape in New Zealand. In warm climates Chardonnay has a tendency to develop very high sugar levels during the final stages of ripening and this can occur at the expense of acidity. Late picking is a common problem and can result in blowsy and flabby wines that lack structure and definition.

Recently in the New World, we have seen a move towards more elegant, better- balanced and less oak-driven Chardonnays, and this is to be welcomed.
View Grape
The Region
The AOC of Cabardes was only created in 1999 and relishes a schizophrenic personality, as both the most westerly vineyard of the Languedoc and the most Easterly of South West France. This is reflected in both the terroir and climate, with Atlantic and Mediterranean influences evidenced and a concomitant blending of all the famous grape varieties from these areas. The results can quite magnificent.
Cabernet Sauvignon and Merlot, relatively rare in the Languedoc, are perfectly at home here, and marry effortlessly with more traditional Mediterranean varieties, especially Syrah and Grenache. The wines tend to have a Bordelais grip as well as a Languedoc warmth; in short the best of both worlds.
View Region
Customer Reviews
Questions And Answers