2011 Royal Somló Juhfark, Somló, Hungary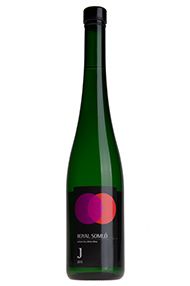 The Producer
Royal Somlo
The Csizmadia-Honigh family is of Hungarian and Dutch descent and can trace its tradition of winemaking in the Somló region for at least four generations. The family has always had close ties with the Somló region and Royal Somló Vineyards was established in 2006. Peter Cs-H is our main contact, and we met him when he worked in London for the Institute of Masters of Wine, in charge of their European, North American and Australasian educational operations.

Somló, one of the 22 wine regions in Hungary, is the smallest one with 832 hectares under vines. It is located in Western Hungary where the hills of Lake Balaton and the Bakony turn into a flat land. Somló is a solitary hill rising 431 metres above sea level and is the last in the chain of volcanic hills. The climate is continental with an average rainfall of 600 to 700 millimetres a year, the majority of which falls between October and June. The topsoil is a mix of loess and sandstone lending a good drainage, whilst the lower clay-marl provides a good water-holding capacity. The volcanic subsoils of basalt and tufa are rich in minerals and traces and lend a special character to the wines of Somló
View Producer
The Grape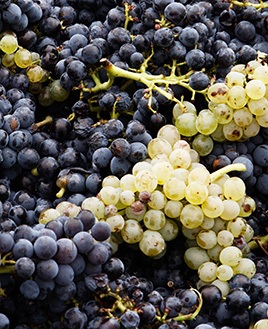 Other Varieties
There are over 200 different grape varieties used in modern wine making (from a total of over 1000). Most lesser known blends and varieties are traditional to specific parts of the world.
View Grape
The Region
The Tokaji region in north-east Hungary was producing sweet, botry tised wines two hundred years before the first Sauternes - by 1700 the wi nes were being drunk by royalty across Europe. The region suffered heavily durin g the war and during the reign of communism until 1989. When communism finally fell, investment flooded into the region, largely from the Royal Tokaji Company.
Furmint is the dominant grape in Tokaji, and Aszú in the n ame refers simply to the dried, nobly-rotted grapes, which are hand-picked from the vines. The number of puttonyos is an indication of sweetness, with tw o the driest and six the sweetest. A wine of 7 puttonyos is known as Aszú Es sencia and is only produced in the very best years. Aszú Essencia is incred ibly sweet and is one of the greatest dessert wines in the world.
View Region
Customer Reviews
Questions And Answers