2008 Montepulciano d'Abruzzo, Santa Maria dell'Arco, Faraone, Abruzzo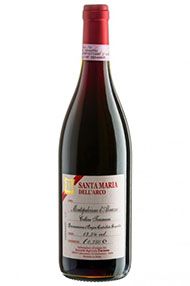 The Producer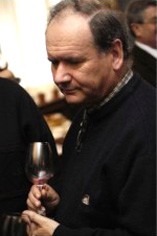 Faraone, Abruzzo
The Faraone family produces traditional Montepulciano d'Abruzzo wines. Their 9ha property is now focused on the new 'Collepietro' vineyard at Mosciano Sant'Angelo in the Colline Teramane DOCG zone of Abruzzo, some 10 miles from the Adriatic.

Faraone's story dates back to 1916, and particularly to the 1930s when Montepulciano, Sangiovese and Passerina were first planted; bottling started in 1970. Giovanni Faraone makes the wine, aided by his wife Paola & sons Alfonso & Federico; the latter an oenologist who's worked in France and New Zealand before taking up a post in Umbria. They also make a fine Trebbiano d'Abruzzo, Passerina and Pecorino.
View Producer
The Grape
Montepulciano d'Abruzzo
An important Italian red grape variety extensively grown in Central and Eastern Italy. Confusingly it has no connection with the Tuscan town of Montepulciano, nor the Sangiovese based Vino Nobile di Montepulciano which is produced there.

It is adaptable to most soils and is a high yielding and late ripening grape. It is extensively planted in the Abruzzi district and perhaps Montepulciano d`Abruzzo is its most famous incarnation. In the Marche region it is blended with Sangiovese to produce Rosso Conero and Rosso Piceno.
It normally produces light to medium bodied fruit driven wines, often low in tannins and acidity and which are usually best drunk young. However there are a handful of producers who produce 100% Montepulciano wines from low yielding old vines which are then oak aged and which will continue improving in bottle for 10 years or more.
View Grape
Customer Reviews
Questions And Answers