2013 Cabernet Sauvignon, Marion, Stefano Campedelli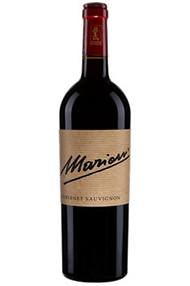 The Producer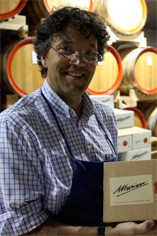 Marion, Veneto
New to the Berrys' portfolio of Italian fine wine producers is the Valpolicella family estate of Marion; site of a splendid 15th century villa in the valley of Marcellise, once owned by the Conte Marioni. Skip forward to 1986 when the estate was bought by the Campedelli family, which suited Stefano, a trained surveyor perfectly as he loathed the office! Together with his wife Nicoletta Fornasa, and brother Marco, Stefano started bottling in 1995; now the property has 22 ha producing 70,000 bts/annum. Along the way his wines have been fine-tuned by consultants Celestino Gaspari and since 2006 by Damiano Peroni. The estate lies just outside the Classico zone on predominantly chalk soils, giving wines of purity.
View Producer
The Grape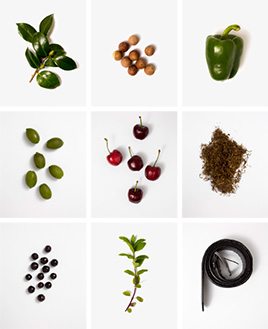 Cab.Sauvignon
The most famous red wine grape in the world and one of the most widely planted.
It is adaptable to a wide range of soils, although it performs particularly well on well-drained, low-fertile soils. It has small, dusty, black-blue berries with thick skins that produce deeply coloured, full-bodied wines with notable tannins. Its spiritual home is the Médoc and Graves regions of Bordeaux where it thrives on the well-drained gravel-rich soils producing tannic wines with piercing blackcurrant fruits that develop complex cedarwood and cigar box nuances when fully mature.
The grape is widely planted in California where Cabernet Sauvignon based wines are distinguished by their rich mixture of cassis, mint, eucalyptus and vanilla oak. It is planted across Australia and with particular success in Coonawarra where it is suited to the famed Terra Rossa soil. In Italy barrique aged Cabernet Sauvignon is a key component in Super Tuscans such as Tignanello and Sassicaia, either on its own or as part of a blend with Sangiovese.
View Grape
The Region
Valpollicella is a famous (and infamous) Venetian wine DOC north of Verona producing enormous amounts of red wine of variable quality and accounting for almost 7% of the Veneto's entire production.
Valpolicella Classico covers the original zone, an area drastically enlarged with the granting of DOC status in 1968 (energetically encouraged by the large, local co-operatives) to encompass the fertile plains as well as the superior Lessini Mountain foothills. After opening the floodgates to gallons of poor quality Valpolicella, steps have more recently been taken to redress the quality issue, notably through the removal of Molinara from the list of permissible grape varieties. Only Corvina Veronese and Corvinone can now be used, along with a small percentage of Rondinella and Croatina.
The wines are aged in large oak vessels or stainless-steel vats for no more than a year, thus retaining the fresh, approachable, black cherry fruit that can make them so attractive. While Valpolicella (and even Classico) may be light and relatively simple, Valpolicella Ripasso is altogether richer and more satisfying. Matured on Amarone lees, it begins like a slightly less full-bodied version of Amarone before finishing on a sweet, Recioto-like note.
Valpolicella Ripasso is an increasingly popular style of Valpolicella that is produced by passing Valpolicella 'normale' or Classico over the still warm Amarone grape pomace in early spring after the Amarone wine has been run off. This effects a second alcoholic fermentation in the Valpolicella and gives the resulting wine more body, texture and alcohol.
Recommended producers: Corte Sant'Alda, Giuseppe Quintarelli, Allegrini, Novaia
View Region
Customer Reviews
Questions And Answers