Learn more about Bual and Terrantez
Bual (aka Boal in Portuguese) is a white grape variety and a corresponding style of Madeira, one of the four recognised styles of this fortified wine (the others being the dry Sercial, the medium-dry Verdelho, and sweet Malmsey (or Malvasia).
Bual is an intensively perfumed and medium sweet style of Madeira, thanks to its good acidity that balances the sweetness.
The high acidity in the Bual grape combined with maderization, a process in which the wine is fortified and then slowly cooked in barrel over a period of many years, allows the wine to achieve admirable longevity.
The nose is perfumed, evocative of barley sugar while the palate delivers caramel, molasses and coffee notes rounded out by dried fruits & orange peel flavours.
Terrantez is white grape variety in Madeira, that nowadays is practically extinct, although it might be occasionally found in some very old bottlings. Efforts to revive the plantings of Terrantez are hampered by the very low yields of the grape.
Terrantez Madeira vintages come in two principal styles: The rich and sweet wines, as exemplified by bottling of the Madeira Wine Company. The other style is rather dry, although quite concentrated in flavours. Old vintage examples of Terrantez like the Blandy 1846 demonstrate the high potential of the grape (impressive ability to gain in complexity after long ageing).
Showing 1-3 out of 3 items
Hide All Details
Prices: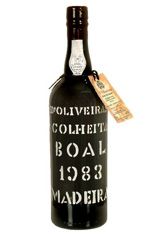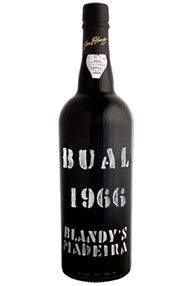 Showing 1-3 out of 3 items