About this SPIRIT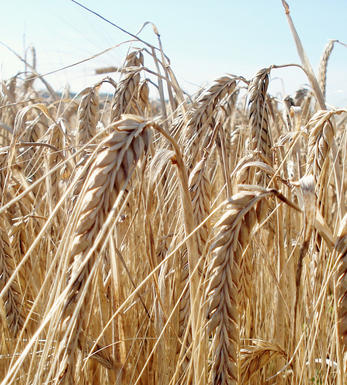 Cardow (Cardhu) Distillery, Speyside
Cardhu – Gaelic for "black rock" – was founded in the early 1800s by John Cumming, then a distiller of illicit whisky. The proximity of the river Spey was ideal for a distillery, and the surrounding hills offered a hide-out in case of raids by excise officials. Such unwanted visits were frequent, though John's wife, Helen, was on hand to help: she would invite their visitors for dinner, raising a red flag behind the barn as a warning to her husband of their presence. In 1824, after the promulgation of the Excise Act, John purchased a licence to legally produce his whisky; in 1876, his daughter-in-law, Elizabeth, started developing the distillery into a successful commercial venture.

Around 30% of the production is sold as single malt bottlings; the remainder is used to produce blends, most significantly Jonnie Walker's Red, Black, Green and Blue labels.

Cardhu's single malt whisky production fell victim to its own success. In 2003, owner Diageo realised that it had insufficient stocks of 12-year-old whisky to meet demand; the "single malt" descriptor denotes using whisky only from a single distillery. In response, it decided to introduce a vatted malt – a combination of single malts from different malt whisky distilleries – called Cardhu "pure malt", using the same bottle shape and a similar label. The term "pure" had not been officially recognised by the Scotch Whisky Association; on review, it was deemed to cause consumer confusion and thus banned. Cardhu single malt returned, however, shortly thereafter.

The Cardhu single malt bottlings are distinguished by their smooth, delicate, easy-drinking Speyside character. The 18-year-old expression demonstrates a fatty texture with caramelised nuttiness – a good match for non-acidic desserts.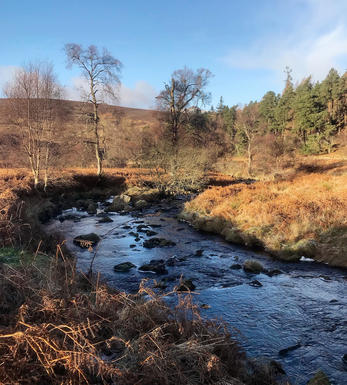 Speyside Whisky
To some Speyside represents the jewel in whisky's crown. Speyside is the home of legal whisky production and it's best known examples. Around the world Glenlivet, Macallan, Glenfiddich, Glenrothes and Glenfarclas typify all that whisky, at it's best has to offer. At it's heart running from the Monadhliath mountains north to the sea, is the River Spey. It is the fastest flowing river in Britain, and also well known for its salmon fishing.
Speyside is the principal whisky-producing region: Speyside has within it some forty-six operating distilleries - over half the total number in the entire Scotland.
Speysides are essentially sweet whiskies. They have little peaty character They are typically highly perfumed, feminine and elegant.
The classical nature of Speyside's malts means that a number of the finest malts are used almost exclusively for blending. It is the top Speysider's that give good blends their 'Top Dressing'.
Malts such as Mortlach, Glen Elgin, Strathmill and Benrinnes are rarely found as distillery bottlings, however when individual casks are tracked down by independent bottlers such as our Own Selection Single Malt Whiskies the resultant whisky can be quite wonderful.